Andre Russell, the destructive batsman from West Indies is a renowned name in the cricket world. He is known for his sublime knocks and hard-hitting in the shorter format. The right-handed batsman is one of the most demanded players on the planet in franchise cricket. On the other hand, his wife Jassym Lora is a known model and fashion influencer, who often comes out with jaw-dropping pictures on social media. And, she recently shared one from her gallery that took social media by storm.
Advertisement

The Jamaica-born all-rounder was recently seen in action for Kolkata Knight Riders in the suspended Indian Premier League 2021. The right-hander didn't perform with consistency for the former IPL champions but showed a glimpse of his destruction with the bat in patches like his swashbuckling knock of 54 runs in 22 balls against CSK. Russell has scored 540 international runs for West Indies in the shorter format and is a regular face in the national side.
Andre Russell's Wife Shares A Sizzling Picture On Instagram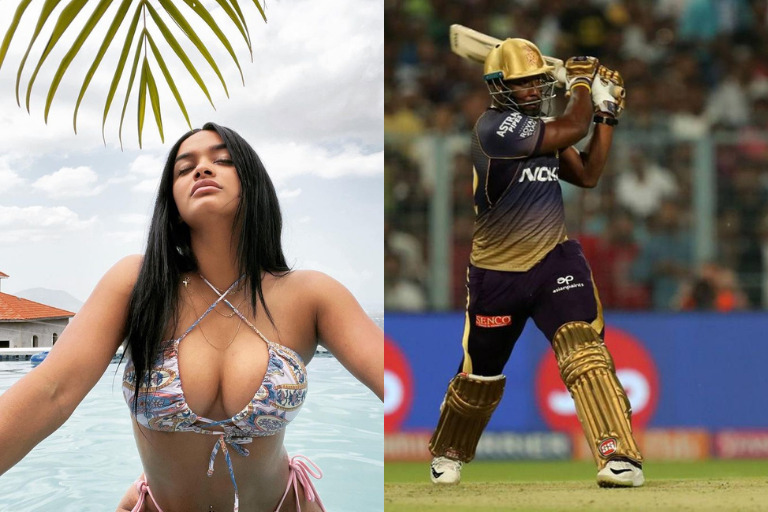 He got into a relationship with the United States-born model Jassym Lora back in 2014. The power couple then decided to get married back in 2017 and were gifted with a baby girl. If Andre Russell is one of the most demanded players in franchise cricket due to his ability to single-handedly win the games then her wife is also not very far behind her husband in terms of popularity.
She has 369k followers on her official Instagram handle as she did hard work to reach a respectable stature in the field of modeling. She recently bombed her handle with an alluring still that might have blown the mind of her fans for sure. She also gave a caption to her post that read, "Praying for a clear mind and a happy heart."
It is not confirmed from where she uploaded that picture. But, looking forward to the background of the still, it is expected that she spending time with her husband and West Indian all-rounder Andre Russell in the Maldives. In the background, the beach was very clearly visible. The famous fashion influencer was wearing a patched bikini and her post has been garnered with more than 67k likes in the last 72 hours.
Here is the post and recent social media activity of Jassym Lora