Cricket fans should get ready for a high dosage of cricket in the upcoming months with Caribbean Premier League 2021, Indian Premier League 2021 Phase-2, and T20 World Cup aligned in back-to-back months. Now, comes the news that the high-profile Big Bash League (BBL) is all set to begin in the first week of December. But, star Aussie players like Pat Cummins, Steve Smith, Mitchell Starc, and David Warner will miss the whole season due to the important Ashes series.
Big Bash League is one of the biggest T20 leagues in the world and cricket fans eagerly wait for it to begin every year. The T20 tournament usually takes place in the last month of every year. In 2021, it was expected that BBL might get postponed due to COVID-19 but that is not the case. As per the reports, BBL will witness its 11th consecutive season this year.
BBL Set To Begin In The 1st Week Of December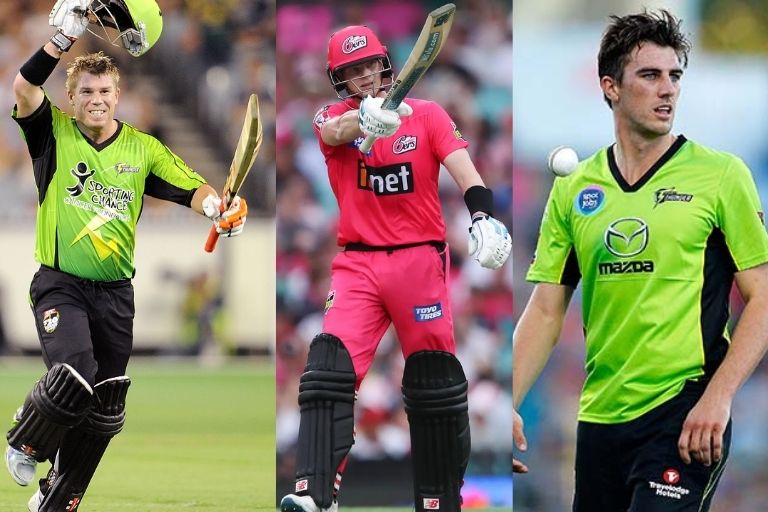 Many big cricketers from across the globe feature in this eight-team tournament. Previously, players like AB de Villiers, Kieron Pollard, Chirs Jordan, and others have also played in this exciting tournament. Meanwhile, star Aussie players add more value to BBL with their participation.
However, this year t will be really difficult for many Aussie players to feature in BBL due to Ashes. Star bowlers Pat Cummins and Mitchell Starc will be busy preparing for the prestigious Ashes series that is slated to begin on 8th December. Also, David Warner and Steve Smith are mostly expected not to play in the global T20 tournament.
The good part is that white ball specialists Aaron Finch and Glenn Maxwell will be available for the whole tournament because they are not in the plans of Cricket Australia for the upcoming Ashes series.
In the previous edition, Sydney Sixers became the champions by defeating Perth Scorchers by a margin of 27 runs. They are one of the most successful and consistent teams of the tournament as they have won BBL thrice in the past 10 seasons