International Men's Cricket has come down to a standstill due to the second wave of COVDI-19. Meanwhile, many cricketers are enjoying free time back in their homes. Meanwhile, Robin Uthappa has become quite active on social media. Recently, he was involved in a free-wheeling conversation with comedian Sorabh Pant. During the interaction, he revealed how he and Matthew Hayden didn't talk for three years after 2007 ODI series between India and Australia.
Advertisement

Robin Uthappa was an integral part of Team India back in 2007. He was part of India's T20 World Cup-winning squad. He also traveled to Australia for playing the seven-game ODI series and a T20I. Interestingly, the Uthappa was in great form during that series and played an important role in making his side register an historic series win.
Robin Uthappa Talks About An Instance From 2007 Involving Matthew Hayden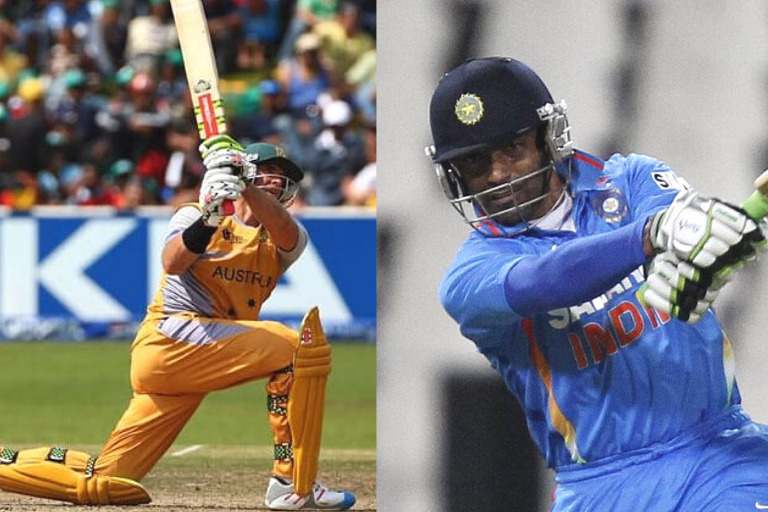 Talking about that series, Robin Uthappa revealed an instance that turned his idol into his enemy to an extent. The right-handed batsman said that Australia was filled with players that used to dominate opponents with some sledging on the field. However, back in 2007 young Team India gave fitting replies to Aussies in the form of sledging itself. Meanwhile, he was involved in a heated altercation with Matthew Hayden. And, after the game, he lost an opportunity to talk to a batsman, who truly inspired him a lot.
"In that game, Gauti (Gautam Gambhir) gave it back. I gave it back to Andrew Symonds, Mitchell Johnson, Brad Haddin. The toughest one that I encountered in that game was Matthew Hayden. He inspired me as a person and batsman," Uthappa told.
"I remember Haydos was batting and in that game, he was going at me and that is when I decided, 'Ok, I'm going to give it back'. So, when they came to bat, I was giving it. And it got to Haydos at a point, while he was batting," he stated.
"He said something to me which I'm not going to repeat and I said something back to him. He did not speak to me for 2-3 years. He would be very cold-shouldered to me. And it hurt. I wanted to win and make them feel as uncomfortable as possible, and I did that. We won but I missed out on interacting with someone who truly inspired me," Uthappa added.