IPL 2022 Mega-Auction is approaching fast with not more than 3 weeks left in its commencement. The cricketers are eagerly waiting for it. Meanwhile, a clip has got viral on social media in which Chahal refers to Shardul Thakur saying that there is no budget for the Lord "Shardul Thakur", who is priceless.
Advertisement

Shardul Thakur, Yuzvendra Chahal, and many other Indian cricketers are all set to go under the hammer in the mega-auction of IPL 2022 that will take place on 12th February and 13th February. This season's auction is going to be more competitive and enthralling as two new teams have been added to the tournament.
Shardul Thakur says no body can bid a price for Lord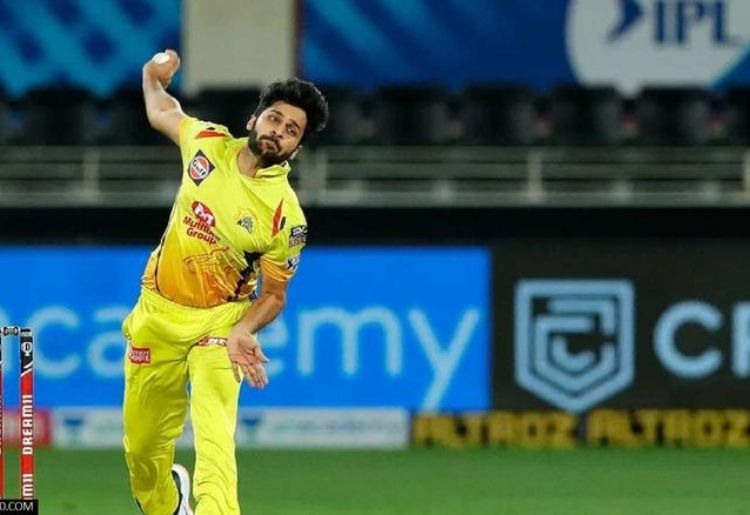 CSK released Shardul Thakur, who is also called "Lord Shardul Thakur" by his fans. He is expected to attract the eyeball of every owner in the mega-auction due to his all-round abilities. The star right-handed all-rounder has proved his worth on back-to-back overseas tours of Team India. Shardul Thakur bagged wickets in red-ball cricket and white-ball cricket. Meanwhile, he smashed bowlers all across the park scoring fifties in England, Australia, and South Africa.
In a video got viral on social media, KL Rahul, Shreyas Iyer, Yuzvendra Chahal, and Shardul Thakur are having lunch in a restaurant. Meanwhile, Indian spinner asks at what price Shardul Thakur can be bought by the IPL franchises in the auction.
KL Rahul, the Indian opener said base price.Afterwards Shardul Thakur can be heard saying that there is no budget for the Lord.
Shadrul Thakur has played 7 Tests, 17 ODIs and 24 T20Is for India. He has grabbed 80 international wickets and played some valuable knocks with the bat.
Here is the clip