Prithvi Shaw, the young Indian batsman was in fierce form with the bat in the recently suspended Indian Premier League 2021. He was in top-notch form playing for Delhi Capitals and broke several records. The right-handed batsman revived his career on the back of his performance and opened the doors of the Indian team once again. But there was a time when Shaw was tested positive in a dope test and he was banned from playing cricket for eight months. In an interview, he revealed that it was the darkest phase of his cricket career.
Advertisement

The Mumbai-born opener was in the limelight from his childhood days. He even got a bat from the former Indian legendary opener, Sachin Tendulkar, during the early days of his cricket career. He was son identical to his cricket idol Sachin that many former legends said that India have got their new Sachin Tendulkar. The youngest made his international debut in 2018 and he soon became a regular face after giving an impressive performance with the bat.
Prithvi Shaw Reveals The Darkest Phase oF His Cricket Career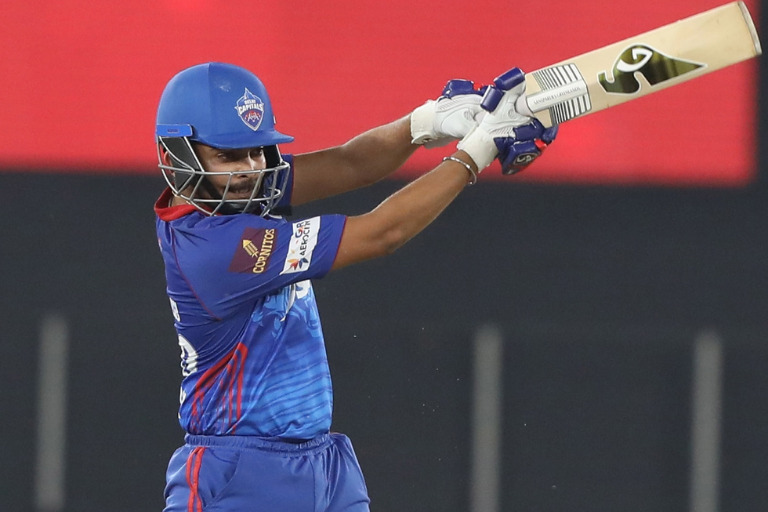 However, the tour of Australia came as a nightmare for Prithvi Shaw. The questions were being raised over his technique after he was dismissed by Pat Cummins in 1st Test in a similar fashion. He was soon dropped from the national side. And, after returning from Australia, Prithvi Shaw worked hard on his technique and made a remarkable comeback in Syed Mushtaq Ali Trophy and Vijay Hazare Trophy. The youngster carried the same form in IPL 2021 and left everyone stunned with his destructive batting.
Now, he is enjoying his fine form with the bat and is expected to travel to Sri Lanka for playing the limited-overs series. In an interview given to Cricbuzz, Prithvi Shaw opened up about the time when he was banned for eight months by BCCI after he was tested positive in a doping test.
The right-handed opener said that he and his dad was responsible for the same and revealed the story of how everything happened.
"I think dad and I are responsible for this. We were in Indore Syed Mushtaq Ali Trophy in Indore and I was unwell, down with cough and cold. I'd gone out for dinner that day and I remember telling dad about my cough situation. He asked to get a cough syrup and I procured it over the counter of a medical store without consulting the physio which was a grave error and shouldn't have happened," Shaw told Cricbuzz.
"I took the cough syrup for two days and the third day was my dope test where they detected some banned substance. I only got to know about it post the IPL," he added.
Prithvi Shaw got emotional and asserted that it was a difficult time for him as a player. He was surrounded by negativity due to which he stayed inside his room for a month. He added that things got bad to worse and he had traveled to London in order to avoid everything.
"I can't express them in words. That was a really difficult phase. I remember looking around thinking about the perception of my image. Would people see me as a consumer of banned drugs and substances? I would sit at home and think for hours. But then I went to London for a bit because I wasn't unable to handle that situation here. While in London too, I didn't step out of my room for a month," Prithvi said.
Watch: Top 5 Controversies of Virat Kohli's Cricket Career