Danish Kaneria and Mohammad Amir are on a run of taking dig over each other. The former has come up saying that the latter is no good to compare himself with Rohit Sharma. Also, he asserted that Indian opener Rohit Sharma is one of the best and of higher class.
Advertisement

Mohammad Amir recently said in an interview said that he finds easy to bowl against Rohit Sharma. The former pacer added that he can easily dismiss Indian opener on any given day by swinging ball away from the right-handed batsman.
Danish Kaneria Takes Dig On Mohammad Amir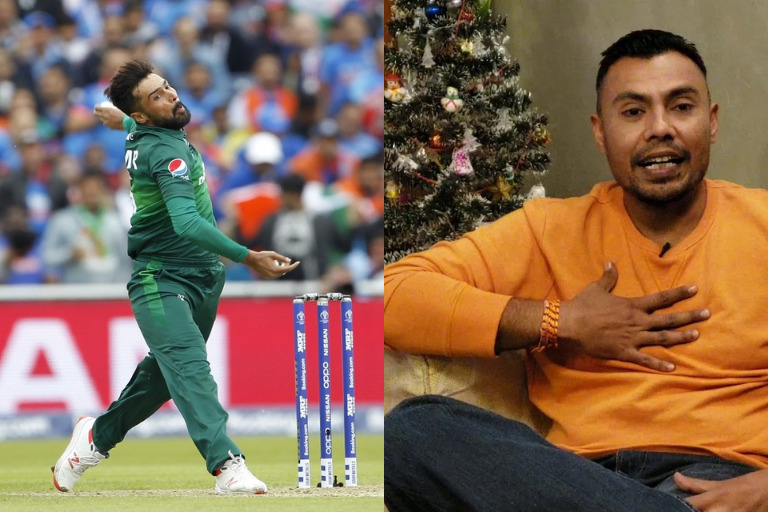 However, Danish Kaneria doesn't feel the same as Mohammad Amir. He feels that there are very few bowlers in international cricket, who can challenge the Indian opener across all the formats. While praising Rohit Sharma, he also took a dig on Amir saying that the 29-year-old has lost pace and swing in his bowling due to which he was dropped from the Pakistan Cricket team.
He opined that Amir should not give such statements and should prove his ability with his performance.
"Rohit Sharma is a player who has scored so many double-centuries, and on top of that, he is a run-machine. There is hardly a player who plays spinners and fast bowlers better than him. And as far as you are concerned, you no longer have that pace or swing, because of which you couldn't perform for the last two years and were axed from the team. So you come back, perform and when he is against you, and then make such statements. It will make for an exciting battle," Kaneria said on his YouTube channel.
So far Rohit Sharma and Mohammad Amir have come face to face twice in last one decade. First they met in ICC Champions Trophy in which latter dismissed Indian opener. But, Sharma bounced back strongly in the Asia Cup and slammed former Pakistan pacer all across the park.
"But to say things out of the blue like 'I have two types of balls and I can get him out anytime', I don't think so. Rohit Sharma is far superior to you, he is of a higher class. Very sorry, but that's my opinion," Kaneria added.