Ollie Robinson made his Test debut for England against New Zealand in 1st Test of two-match series. He got off to a great start as he dismissed two out of three Kiwi batsmen by the end of Day-1. He hit the headline for good and bad reasons as some of his old racist tweets surfaced on a micro-blogging site. And, ECB immediately came into action and said that they will investigate the whole matter irrespective of the fact that the tweets were old. Meanwhile, the player himself has issued an apology letter to fans.
Advertisement

Ollie Robinson was born in 1993 in Margate, Kent. He performed exceedingly well in England county cricket and got picked for the national side. He is a decent all-rounder and can chip few runs from lower down the order. He was picked as a replacement of injured Ben Stokes. Overall, Robinson has grabbed 279 first-class wickets with a best of 9/78.
Ollie Robinson To Be Investigated For His Old Racist Tweets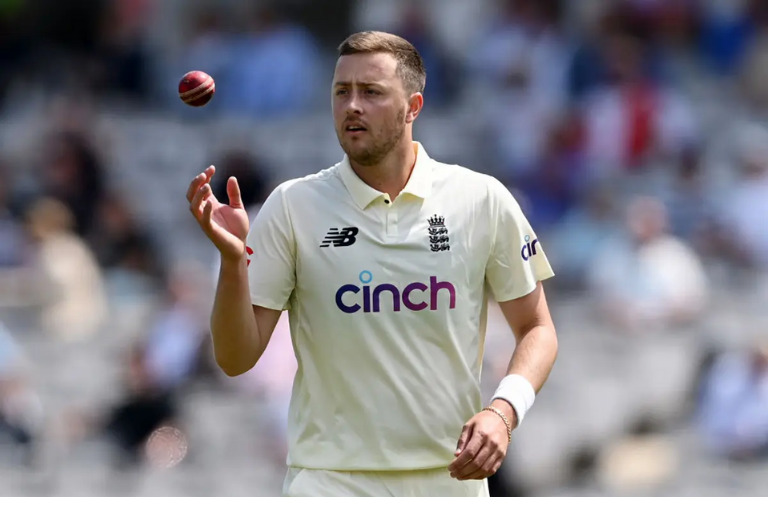 In the ongoing 1st Test, he took wickets of Tom Latham and Ross Taylor. And, will be looking for more wickets going ahead in the Test. He will be under pressure after ECB chief executive officer Tom Harrison opened up in the media stating that the board has zero tolerance towards racism and will investigate the matter.
"I do not have the words to express how disappointed I am that an England Men's player has chosen to write tweets of this nature, however long ago that might have been. Any person reading those words, particularly a woman or person of colour, would take away an image of cricket and cricketers that is completely unacceptable," Tom Harrison said.
Post Day-1, England debutant Ollie Robinson issued a long statement apologizing for his tweets that were done eight years ago.
"On the biggest day of my career so far, I am embarrassed by the racist and sexist tweets that I posted over eight years ago, which have today become public," an emotional Robinson read out his statement, firstly to broadcasters and then to the media.
"I want to make it clear that I'm not racist and I'm not sexist. I deeply regret my actions, and I am ashamed of making such remarks.
"I was thoughtless and irresponsible, and regardless of my state of mind at the time, my actions were inexcusable. Since that period, I have matured as a person and fully regret the tweets," he added.
"I didn't know they were still there. I just want to apologise to everyone. I regret it hugely. Today should be about my efforts on the field and the pride of making my Test debut for England, but my thoughtless behaviour in the past has tarnished this.
"Over the past few years, I have worked hard to turn my life around. I have considerably matured as an adult. I don't want something that happened eight years ago to diminish the efforts of my teammates and the ECB as they continue to build meaningful action with their comprehensive initiatives and efforts, which I fully endorse and support.
"I will continue to educate myself, look for advice and work with the support network that is available to me to learn more about getting better in this area. I am sorry, and I have certainly learned my lesson today," Robinson concluded.
Coming onto the match, New Zealand won the toss and opted to bat. The Kiwi side looks in a comfortable position with their skipper Kane Williamson and debutant Devon Conway batting at a score of 136 runs.