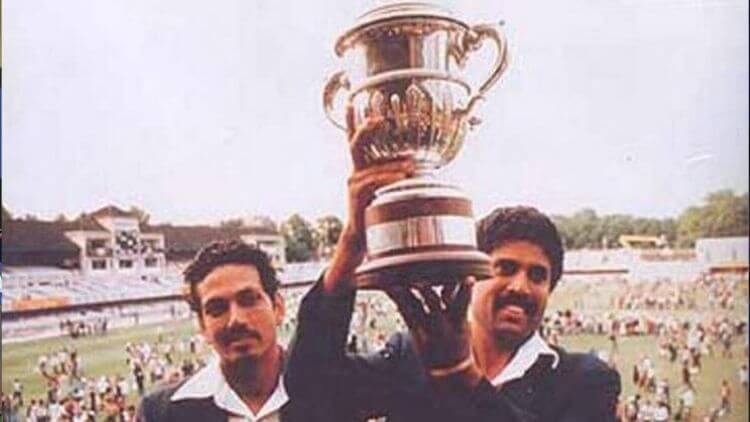 Today is the birthday celebration of Kapil Dev. He was India's first world cup winning captain. India has named the champions of the 1983 World Cup played in England under the leadership of Kapil Dev.
Kapil Dev was also a fast-bowling all-rounder in the Indian Team. He was so good that India still has not produced another quality all-rounder like Dev till today. Kapil Pajji also coached the Indian Cricket Team after he retired from the International Cricket arena.
Born on January 6th, 1959 in Haryana, Kapil started his International career when he was 19 years old. He made his Test debut against Pakistan in 1978. But the first Test of Kapil's career didn't go well for Kapil. He made another comeback of sorts after he failed in the first Test of his career, Kapil showed his aggressive batting class display as he scored a half-century from just 33 deliveries. That was Kapil's maiden half-century in the International cricket arena and Test matches.
Heartwarming Tribute To Kapil Dev 'Haryana Hurricane' On His Special Birthday
Later he scored the first Test ton of his International career, and he achieved that against the powerful pace attack of the West Indies. He scored his maiden Test century from just 124 balls at Delhi's Feroz Shah Kotla stadium. Then on his first tour to England, Kapil took his maiden Test five-wicket haul. After these two maiden achievements, Kapil had a remarkable career as a fast-bowling all-rounder. Dev proved his mettle in the home series against Australia in 1979. He took two five wickets hauls in that series.
One can say that the 1979-80 home series against Pakistan was the turning point of Kapil Dv's career. That was a six Test match series against the arch-rivals, Pakistan and Kapil had led India to victory in two Test matches of that series. Dev also shinned with the bat and ball in that series. He played an excellent knock of 69 runs at Wankhede Stadium in Mumbai, and later he picked up a ten-wicket haul in the Test match at Chepauk in Chennai.
As a batsman, Kapil Dev has scored 5248 runs from 131 Test matches for India. He scored those many runs at an average of 31.05 with his highest score in Test match cricket was 163 runs. He picked up 434 wickets from just 131 games in Test cricket. Kapil Dev is still the highest fast bowler wicket-taker in Test cricket. Dev had a bowling average of 29.65 and his best figures in a Test match was 11 wickets for 146 runs.
Kapil Pajji also played the 50 over the format for India. He had played 225 One-Day International games 3783 runs for the country. He had scored that many runs at an average of 23.79 and the highest and best score of his ODI career had come when India needed it the most.
India was tottering at the score of 17 runs for losing five wickets. When Kapil Dev rescued India when he played a fine masterful knock of 175 runs, this knock was during the 1983 world cup, and this knock from the skipper also set the tone for the rest of the tournament.
Kapil Dev also took 273 wickets in the ODI format. He took those wickets with a bowling average of 27.45, and he took his best figures in his ODI career was when he picked up a five haul wicket haul. Dev took five wickets for 43 runs.
Kapil Dev had a great career as an international cricket player and later as the country's coach. Wisden gave him the honor in 2002. Dev received an award Indian Cricketer of the Century, and then he also got two awards from the Government of India. Dev received the Arjuna Awards and the Padma Bhushan Award.