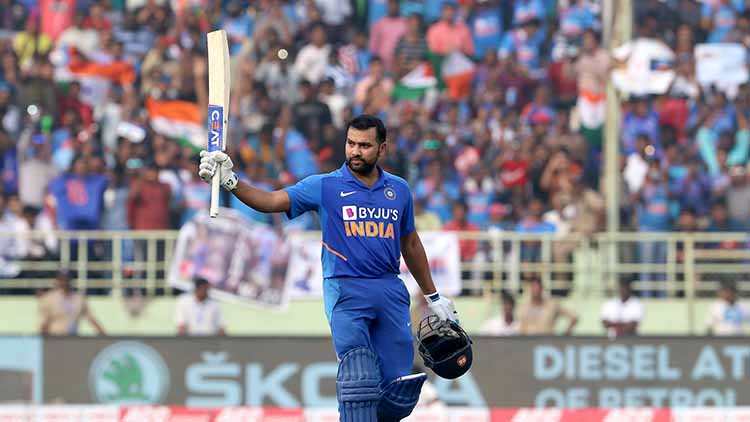 Here is Wishing The Hitman – A HAPPY B'DAY
The cricket fraternity around the world extends its wishes to the Indian star batsman Rohit Sharma. Here is wishing the Swashbuckling Indian batsman, the 'Hitman', Rohit Sharma a happy birthday! The Mumbaikar is the only batsman to score three double hundreds in ODIs and four centuries in T20Is. Rohit Sharma turns 33 years old today!
Starting his career as a middle-order batsman but in 2013 in the Champions Trophy, the right-handed batter was given an opportunity to open the innings for India. Ever since then he has never looked back. Designated as the master of the pull shot in the international front, he has a worldwide following.
What is the Khel Talk around his birthday in 2020?
This year in 2020, Rohit Sharma is celebrating his birthday, not with his Mumbai Indians teammates but his family. This as the Indian Premier League 2020 season has been suspended until further notice due to the coronavirus pandemic. During this time away from the competitive action, our hitman has got a rare opportunity of celebrating his 33th birthday at home. To spend family time with wife Ritika Sajdeh and daughter Samaira.
The Indian star opener made his India debut as early as 2007. Even though the Mumbai batsman came up with quite a lot of memorable performances in the nascent stages of his international career, he moved up the ladder at a snail's pace. Wherein his journey took a big turn for the better of both his individual sake and for team India when he was asked to open for the Indian team in 2013.
You need to be aware of when an opportunity comes knocking on the door. So here it was! Rohit Sharma grabbed the opportunity that came his way with both hands. Ensuring that he made an immediate impact in India's winning campaign in the 2013 Champions Trophy. From that date and time till today, ever since there has been no-stopping Rohit. He has scaled up from one of the most criticized cricketers to becoming one of the most consistent players, our 'Hitman' has evolved into a modern age great.
What is the most iconic thing about Rohit Sharma?
To talk of some numbers the Indian opener, Rohit Sharma is the only cricketer on the planet to have hit three double hundreds in one-day international cricket. He has been hitting Daddy Hundreds at will in the fifty-overs format of the game.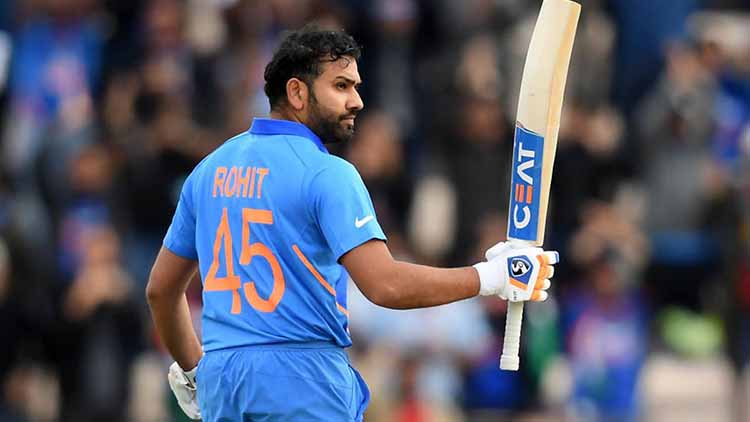 What are the highlighting numbers for the Hitman?
When it comes to T20, ODI, Rohit is an undisputed champion. He has a unicorn touch in this. The Mumbai Indians skipper is the most successful captain in the IPL with four titles, one more than his former captain and India teammate Mahinder Singh Dhoni. This will come as no surprise that Rohit has drawn comparison with Dhoni when it comes to leading his Indian Premier League franchise in the high on voltage Twenty-Twenty League.
The Hitman had shown glimpses of excellence in the Test format. Adding on and capitalizing on the opportunities he got, the Mumbai batsman stamped his authority when he was asked to open for India in two thousand and nineteen. Rohit demolished a fast South African bowling attack at home, hitting a hundred in his first Test match as an opener. Rohit Sharma carried on and made the occasion even more special in Visakhapatnam by making it twin hundreds in the Test series.
He did not stop then and there. Instead, he did the double magic! Rohit followed that hundred up with a double hundred in the series finale in Ranchi. Thereby making sure that the team did not look beyond him for the Test opener's role. Rohit Sharma is very well-acknowledged that he was waiting for an opportunity to play competitive Test cricket in New Zealand but a calf injury kept him out of the two-match bilateral-Test series against the Kiwis.
A Desire TO Perform! To Win World Cups.
As he heads into another busy period of cricket action, whenever the competitive International cricket resumes following the Coronavirus pandemic crisis, Rohit has set his intentions wide and clear.
In an interview to the India Today news body, he made his intentions clear. He shared that winning the World Cup is a dream of everyone in the team, together. He wants to win World Cups. Of course, every time when they go out there, they intend to win every game. However, the One Day International World Cup is something that is known for being at the pinnacle of everything. He has cleared that he wants to win World Cups. Rohit made his intentions clear to India Today.
With two T20 World Cup scheduled in the next eighteen months and a much-anticipated Test series against Australia coming up, there will be no surprises if Rohit Sharma adds to the celebrated trophy cabinet soon.