Sachin Tendulkar is known as the God of cricket due to his stellar performances for more than a decade at the highest level. However, there was a time when Master Blaster struggled with poor form. But he made a strong comeback with a bang on performances. Now, he has himself revealed that a waiter helped him in correcting his bat swing.
Advertisement

Sachin Tendulkar's name needs no introduction when it comes to cricket. He is one of the best batsmen ever played in the history of cricket. The former right-handed batsman was a Picasso, who used to leave everyone stunned with his classical batting. On the back of his traditional style, he ruled world cricket for more than two decades.
Sachin Tendulkar Reveals Strange Story From His Cricketing Days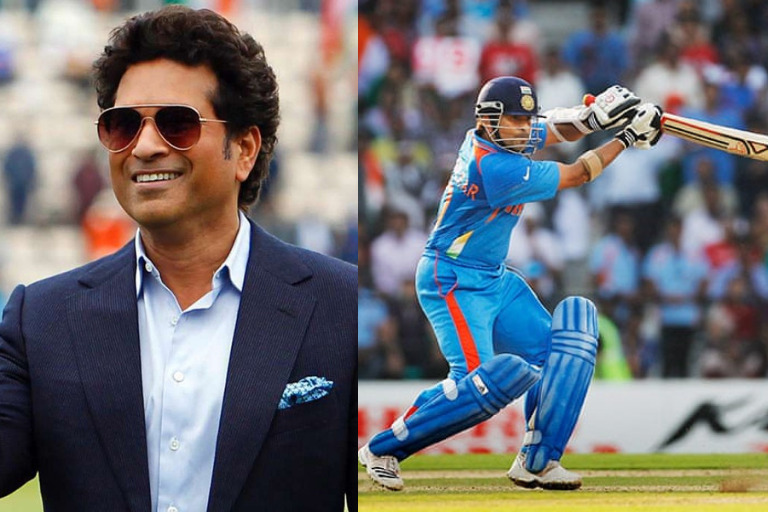 In 2013, Sachin Tendulkar bid adieu to all forms of cricket leaving his name on several records that stand till date. He is currently the leading run-scorer across all the formats with the most number of centuries in Tests and ODIs.
The former Indian opener was recently seen in action with the bat in Road Safety World Series. Although, he retired long ago. But, fans once witnessed Sachin's magic with the bat on the field. Post tournament, he contracted COVID-19. However, Sachin Tendulkar fought back hard and made a quick recovery.
In an interview, Sachin Tendulkar touched several topics. Meanwhile, he also recalled one of the instances that helped him in correcting his bat swing. The God of Cricket asserted that while he was staying in one of the hotel, he ordered dosa.
Soon the waiter came with the order and kept it on the table. While going out, he pointed towards Sachin Tendulkar's elbow guard and advised him that it was restricting latter's bat flow.
"That person got me dosa in the room and after keeping it on the table, he offered advice. He pointed out that my elbow guard was restricting my bat swing, which was actually the case. He helped me address that issue," Sachin Tendulkar concluded.