Sachin Tendulkar, the former legendary cricketer son Arjun Tendulkar was picked by Mumbai Indians in IPL 2021 auction. There was a major group that said the latter got picked due to the influence of his father. But Mumbai Indians cleared in his recent interview that Arjun was bought only on the basis of his ability. Now, Sachin Tendulkar has opened up saying that he is a proud father and feels Arjun is well focused on his dreams.
Arjun Tendulkar, the left-arm all-rounder is not a normal youngster. He is the son of the God of cricket Sachin Tendulkar. And, he is one of the young players under the spotlight since log. Whether he performs well or not. The eagled-eye media always keeps a close eye on his every single activity. This indirectly puts an extra-pressure on Arjun to come up with the best.
Sachin Tendulkar Opens Up On His Son Arjun Tendulkar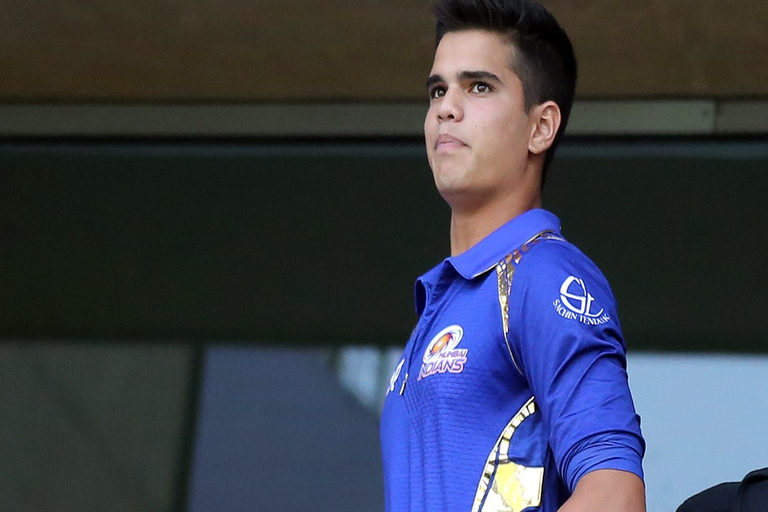 If by any means, junior Tendulkar has a bad day in cricket then the media turns it into breaking news. There is no doubt over the fact that Arjun goes through immense pressure on a daily basis. Talking about the son Arjun Tendulkar, Sachin said that his son works hard and the latter is well prepared to give his everything in order to chase his dream like any other youngster in India. The former Indian cricketer added that he is very proud of his son Arjun Tendulkar.
Sachin advised his son to just focus on the dreams instead of giving any attention to any kind of external pressure.
" I am a father and Arjun is my son. He has a simple father-son relationship. Arjun has a dream to become a cricketer and he encourages his son to chase his dream. And that is totally fine. There is no need for any comparison. Arjun has his own identity and he has worked hard for everything. I am a proud father and Arjun is prepared to put his best forward." Sachin Tendulkar said.
Arjun Tendulkar made his first-class debut against Haryana on January 15. He has grabbed one wicket in two appearances.