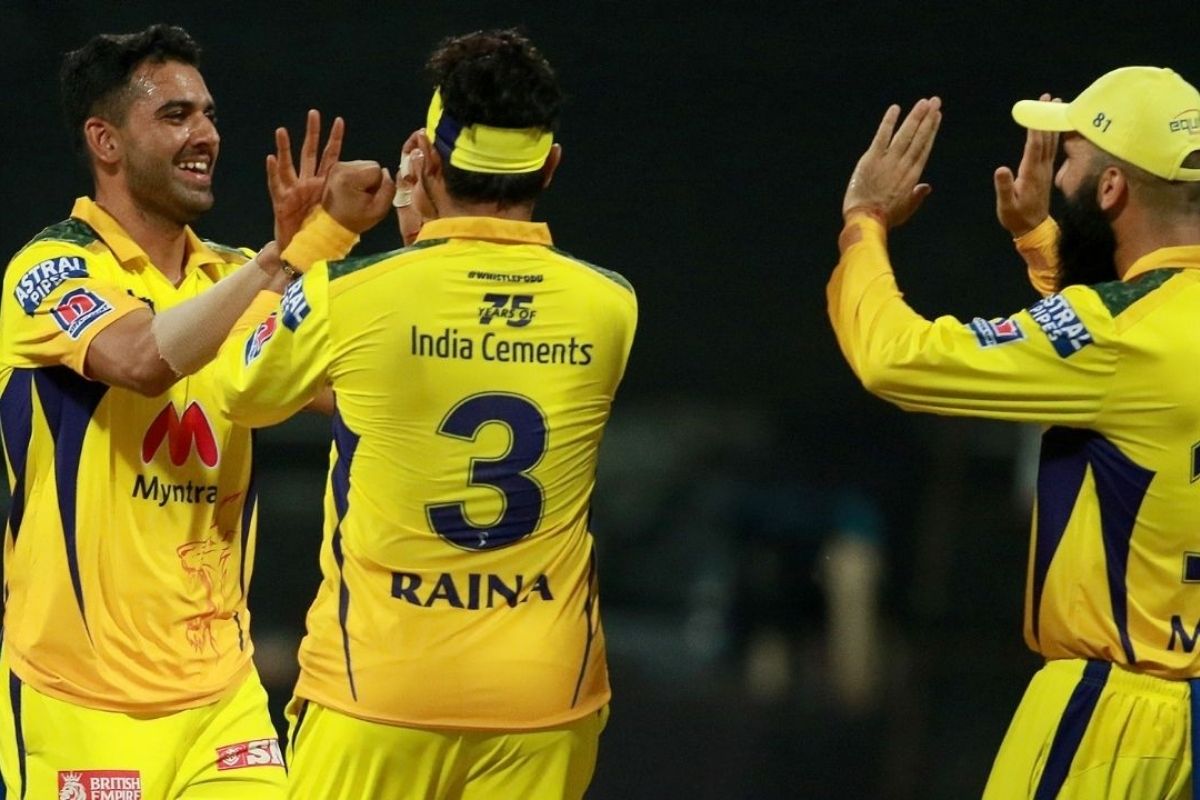 Deepak Chahar's name hogged the headlines during IPL 2022 Mega-Auction after he was picked at INR 14 Crores. In a recent interaction, Deepak Chahar revealed how he impressed CSK skipper MS Dhoni and coach Stephen Fleming back in 2016.
Deepak Chahar has featured for CSK in four editions and grabbed 59 wickets for his team. He has done a great job leading the pace attack of Chennai Super Kings over the years. The right-handed pacer was released into the auction pool by CSK. but, they bought him back at a whopping price of INR 14 Crores.
The star player himself was left shocked at how he got picked by Chennai at such a big price in their limited budget of INR 45 Cr.
Deepak Chahar reveals how he impressed MS Dhoni and Stephen Fleming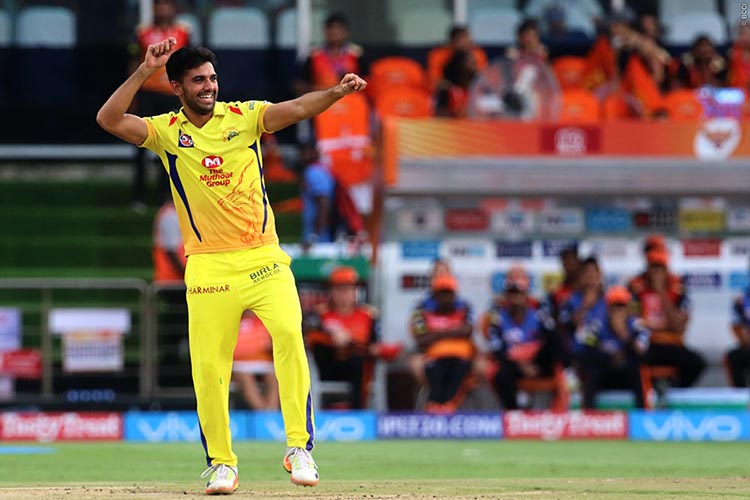 In a recent interaction, Deepak Chahar revealed when he grabbed the opportunity and impressed MS Dhoni as well as Stephen Fleming back in 2016. The Indian pacer said that his journey with CSK started back in 2016 with trials. He added that RPS coach at that time asked him to give trials for IPL where he attracted sight of Stephen Fleming.
"My journey with CSK began in 2016. I was struggling I domestic cricket. Fortunately, I got the opportunity to enter the trials. When Hrishikesh Kanitkar became Pune Super Giants' assistant coach, he called me for the trial. I played the selection match where [Stephen] Fleming noticed me.
As per Deepak Chahar, he bowled really well with the new ball and batted well at number 7 in one of the practice games. Indian bowler mentioned that he got fifty in that game.
"I bowled well with the new ball and batting at 7, I scored a half-century hitting some fours and big sixes. On the second day, I got a chance to bat higher – at 4 – and again I scored 50 runs. So when Fleming selected me at Pune, I was picked as a batting all-rounder, someone who can hit the ball and bowl with the new ball," Chahar told Sports Tak.
Pacer threw light on a big instance when he was batting with MS Dhoni in one of CSK's practice games after getting picked. Deepak Chahar asserted that in that match he smoked 5 sixes in just 10 balls and managed 30 runs with the bat.
"When we got selected, there was a camp. That is where Mahi bhai came. We were playing a practice match, so when I met Dhoni bhai, I was batting. I came at 3 and I smoked 5 sixes in 10 balls – was unbeaten on 30. I got injured while taking a run, and when I walked out, I met Mahi bhai for the first time. He saw that I can hit sixes and can swing the new ball," added Chahar.
"That season I could only play a few games because I got injured. But in the next season, he told me 'Be ready. Practice a lot. We are going to pick you for CSK next season. You will play all matches. He said this to me in 2017 and in 2018 when he picked me, he told me 'You will play all matches. We believe in you. We trust you. Just do what you have been doing."