Hanuma Vihari sustained a hamstring injury while batting in Sydney. But, he was one of the hero, who patiently faced the Aussie bowling unit alongside Ravichandran Ashwin in order to save the game for Team India. The visitors were on the verge of losing the game. But, it was Vihari's impeccable effort that saved the game. Now, the right-handed batsman has revealed the strategy that he made along with R Ashwin while batting at Sydney Cricket Ground.
Before the third Test, India and Australia were on a level. But, the latter got the golden opportunity to win. On Day-5, the visitors' batsmen came with an extra-ordinary batting effort on the final day. Hanuma Vihari and Ravichandran Ashwin played the role of a bed-rock between Australia and their second win of the series.
Also Read IPL 2021: CSK To Retain Suresh Raina Ahead Of 14th Edition Of Indian Premier League
Hanuma Vihari Shared A Chat He Had With Ravichandran Ashwin While Batting in Sydney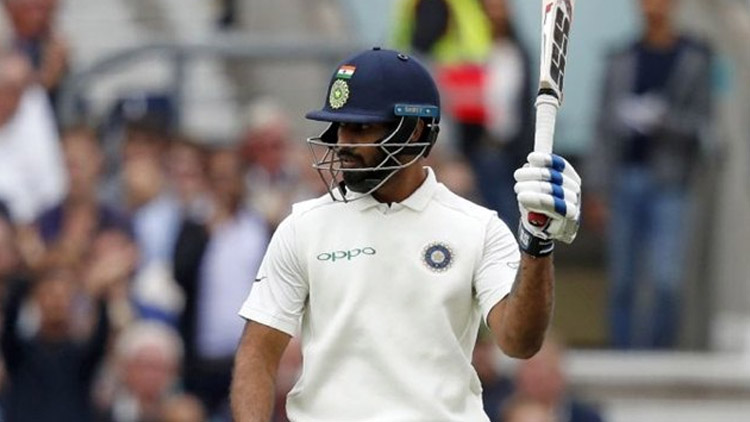 Vihari played a resilient knock of 23 runs facing 161 balls. He simply acquired a defensive approach and had an aim to save the game for his side. And, the Indian batsman achieved his goal at the end of Day-5 in Sydney. But while batting for more than 25 overs, he sustained a hamstring injury due to which he was ruled out of the series decider.
In an interview, Hanuma Vihari revealed that he took painkiller injections during the tea break in Sydney. He added that while batting he was not able to stretch his leg and asked Ravichandran Ashwin to play a spinner, Nathan Lyon.
"I told myself that I have 20 minutes to Tea and I will just bat it out and then see what happens. Then I did that, I went into the dressing room. They gave me a pain-killer injection," Hanuma Vihari told Sports Today,
"Then a few of the support staff came and told me 'you owe the team for the belief they have shown in you'. Obviously, in the first 2 games, I didn't do anything big. But it was time for me to give it back to the team in some sorts."
"I had clarity. Even Ash helped me. He said that would take it 1 over at a time. 'Let's take it as deep as possible and see where it goes'. Pain was there when I was batting but my only goal was to bat 6 balls and take a break for 6 balls," Vihari added.
"I told Ash that I was not able to stretch out for Nathan Lyon. I told him 'you play Nathan Lyon, then I will play the fast bowlers'. I was batting 6 balls, he was really composed and he was able to see off Lyon. We took it one over at a time and we made the impossible possible, I guess. That's how I batted through pain for 4 hours,"