The battle to be the best in Test cricket is on its all-time high between Kane Williamson, Virat Kohli, and Steve Smith. With the WTC final approaching fast, the cricket pundits are busy in a debate whether Kohli is the best or Williamson. Recently, former England skipper Michael Vaughan had said that Kane Williamson would be reckoned as the best batsman if he was Indian. But that is not the case. Now, Monty Panesar, the former English spinner feels that if Kane Williamson was an Indian then he would be an apt replacement for India's vice-captain Ajinkya Rahane.
Advertisement

Kane Williamson has shown a glimpse of becoming one of the best that New Zealand has ever produced in their cricketing history. He has done a brilliant job in red-ball cricket and white-ball cricket. Also, the Kiwi skipper is currently ranked number one in the latest ICC rankings for the batsmen.
Kane Williamson Would Have Been An Apt Replacement For Ajinkya Rahane: Monty Panesar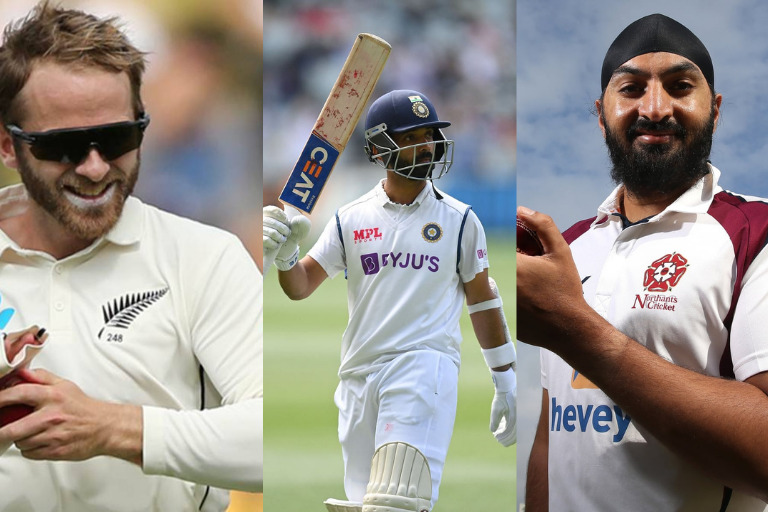 "I think both are extremely good. Both can steady the team in any situation. If you look at T20Is and ODIs, Virat Kohli is the best chaser. But Kane Williamson plays equally well in all three formats. I think his level is above Rohit Sharma but a little below Virat Kohli.
"If Kane was an Indian, he would probably be an ideal replacement for Ajinkya Rahane in the Test batting line-up," Panesar was quoted as saying in Sports Yaari.
Monty Panesar also backed Team India to whitewash England in the five-match Test series starting on August 4. As per him, the weather will be favorable for Team India as they are friendly playing under such conditions. He opined that both the teams will play a five-match series in a short span and India is good at playing when they are momentum.
"The first factor is that the matches will start in August, which has the warmest weather in the year. The second factor is that there are five Test matches taking place in a short span of time and India play well when they have the momentum," he added.