England is currently playing 1st Test against New Zealand at the iconic Lords Cricket Ground. The hosts struggled on Day-1 and Day-2 in getting wickets. It was Mark Wood and Ollie Robinson commendable effort that brought host back into the game. Kevin Pietersen lashed out on England and said they should search for an all-rounder like Ravindra Jadeja.
Advertisement

Kevin Pietersen has always come forward taking a dig on ECB's. He finished his career on bad terms with his cricket board. Although, he is one of the best they have produced. Still, he never got the stature that he deserved.
Kevin Pietersen Advice To ECB Over Finding A New All-Rounder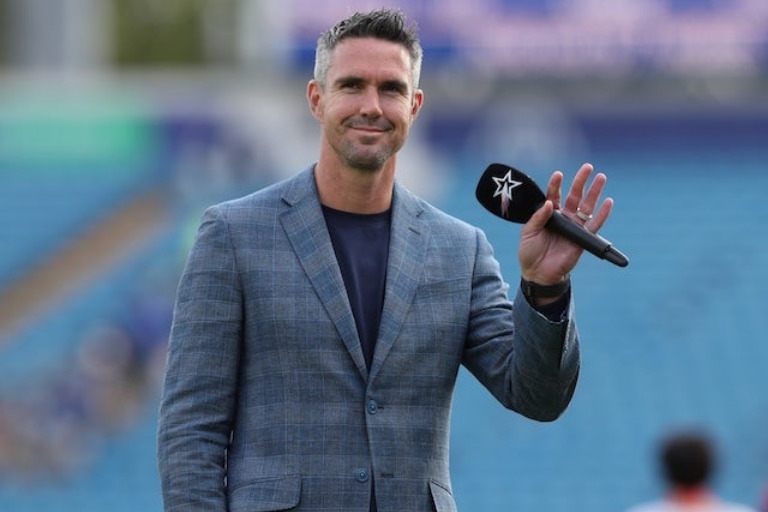 The former cricketer has now turned into a cricket expert and commentator. In the latest column of a renowned newspaper, Pietersen wrote that England Cricket Board should search for a left-arm spinner, who can bat well in the lower order.
He gave example of Ravindra Jadeja and said that the budding cricketers should follow Indian all-rounder and they can play for long in international cricket.
"It frustrates me that there still isn't an international-standard English left-arm spin bowler who bats,"
"Look at what Ravindra Jadeja has done for India in Test match cricket, one-day cricket, and T20 cricket," wrote Pietersen in his column.
"It's the one position that the ECB must be prioritizing. They need to invest in somebody because someone of that ilk is priceless across all three formats," he added.
"If you're a kid, an emerging player or a county cricketer, copy Jadeja. Copy what Jadeja does because he's an absolute superstar. You'll have a long career as a Test match cricketer for England.
"It's going to be a very hot week at Lord's England reconsidering not picking a spinner. That just shows us where they are at with the quality of their options," added Pietersen.
"They must identify and properly develop a left-arm spin all-rounder or that department will always be a weakness," he said.
England will host India for a five-match Test series starting on 4th August. It is going to be a tough series for the hosts looking forward to the convincing form of the visitors across all the formats.