The ardent followers of cricket will be well aware of the infamous banter between Kiran More and Javed Miandad during a match between India and Pakistan in the 1992 World Cup. The match was being played at the Sydney Cricket Ground. India won that game by a good margin of 43 runs. Now, the former Indian wicketkeeper has shed light on what happened during the match between him and a former Pakistan batsman.
Advertisement

During the game between Pakistan and India, India posted a respectable total of 217 runs in stipulated 50 overs. Javed Miandad played a determined knock of 40 runs in 110 balls. But, his brilliant effort went in vain. Meanwhile, he was seen in a heated altercation during the game.
Kiran More Went Down The Memory Lane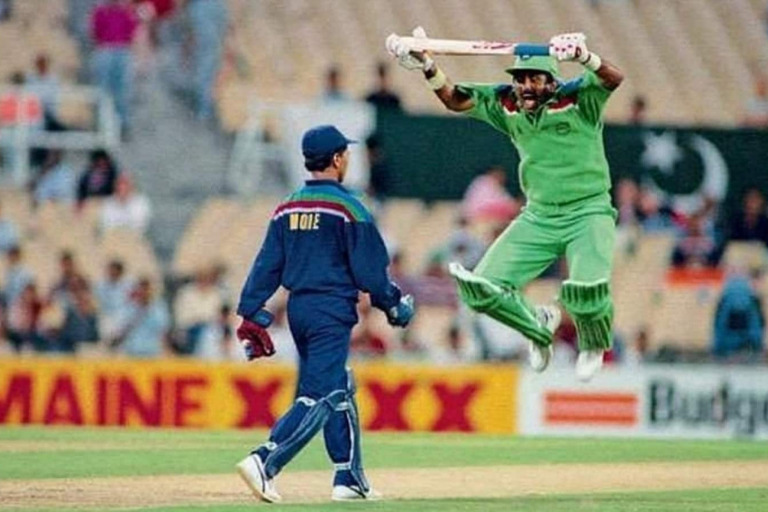 Kiran More went down the memory lane and revealed what was going on the field in that high-voltage game. He said that Javed Miandad was continuously saying that Pakistan will easily win the game. As per him, the former Pakistan player wanted to get under his skin and this was the reason why he was chirping words while batting.
Kiran More asserted that he also gave a fitting reply to Miandad by appealing from behind the stumps on different deliveries. Meanwhile, he also asked Pakistan batsmen to shut his mouth.
"In Hindi, he was saying that, 'don't worry we will win this match easily. And I said, 'go to hell, we will win this match. And there was an appeal down the leg-side off Sachin Tendulkar. I thought he was caught behind. I appealed and Javed swore at me," More was quoted as saying on Youtube's The Curtly & Karishma Show.
"I told him to shut up, he told me the same. Then, there was a run-out appeal when I jumped and whipped the stumps. And he started imitating me.
"I gave it back to him. I covered my mouth with my gloves. That's the time when the mike was used. Umpire David Shepherd came in and told Javed, if you do it again, I'll send you out of the ground," he added.