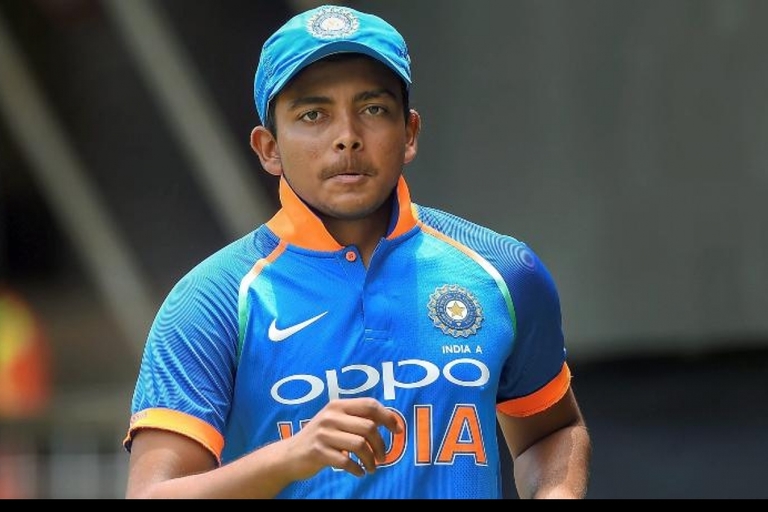 Prithvi Shaw had a horrendous tour to New Zealand and Australia. He struggled to perform with the bat and a string of poor performances forced management to drop the youngster from the national side. It was a major setback for Shaw. But, he has found his grooves back in the ongoing Vijay Hazare Trophy 2021. And, he has given credits to Sachin Tendulkar for giving him an important piece of advice related to his batting.
Prithvi Shaw undoubtedly is a talented individual, who stole the limelight in a very short time span. His batting style is quite similar to former Indian great Sachin Tendulkar. Interestingly, Prithvi Shaw is also an opener and plays for Delhi Capitals in the Indian Premier League. But, he poorly failed in Australia by getting out to Aussie pacers repeatedly in the same fashion.
Prithvi Shaw Reveals Sachin Tendulkar's Advice Is The Reason Behind His Scintillating Batting Form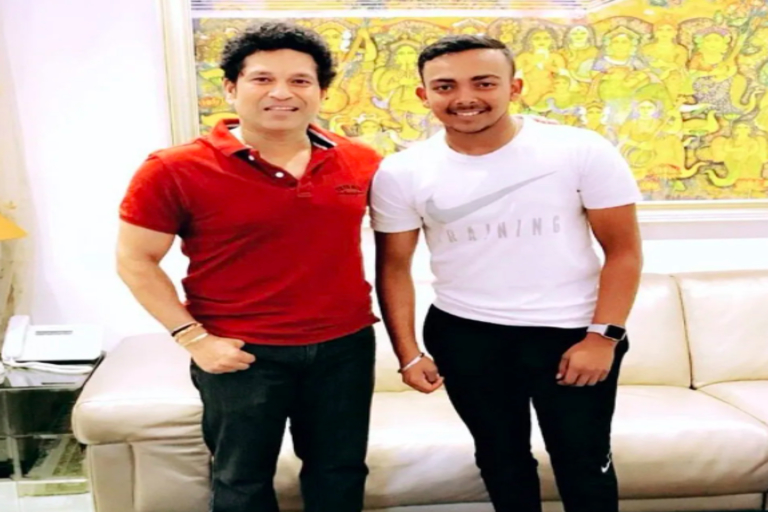 However, he has marked a remarkable comeback in his top-notch form with the bat. He became the first-ever player to score 700 plus runs in the aforementioned domestic tournament. During an interview, Shaw revealed the strange turn-around in his batting form.
The youngster said that he was very tensed after getting dropped from the national side. He added that it was the worst day of his life and thought that everything is finished. As per him, he was getting calls from everywhere. But, he was in no mood to talk to anyone around.
Prithvi Shaw revealed that after returning to India, he met Sachin Tendulkar, who gave him an important piece of advice that changed his game totally and he once again began scoring runs with his willow.
"I was in complete tension when I was dropped after the first Test. I got a feeling like I was worthless though I was happy that the team was doing well. I said to myself 'I need to pull up my socks. There is a saying, 'Hard work beats talent. I told myself all this talent is fine but it's of no use if I don't work hard. It was the saddest day of my life (when he was dropped). I went to my room and broke down. I felt like something wrong was happening. I needed answers quickly."
"I never give up easily. Mein Virar ka ladka hoon (I am a Virar boy), I have come from the streets. I know how to bounce back. I have always kept the team above me, be it a club, Mumbai, or India. If you want me to score 1 run in 100 balls, then I can try but that's not me. That's not my game. I can't play like that. I have never been in such a situation like I was in Australia but I have worked hard now. Spent hours and hours in nets to rectify it."