Navdeep Saini's story from being a bowler in local tournaments to India's pace sensation is no less than a motivational story. It took every bit of hard work forNavdeep Saini to get into the top flight. Now, his seven-year-old post is going viral in which he clearly mentioned that he don't want to become like Sreesanth but Brett Lee.
S Sreesanth was once reckoned as Team India's frontline bowler. But, a match-fixing controversy in IPL 2014 sidelined him from cricket for around seven years. The right-handed Indian pacer used to play for Rajasthan Royals when he was reported to be involved in the spot match-fixing scandal alongside other players Ankit Chawan and Ajit Chandila. Afterward, BCCI imposed a lifetime ban on the Indian pacer. Sreesanth has played 27 Tests, 53 ODIs, and 10 T20Is and scalped 169 wickets.
Navdeep Saini Didn't Like His Comparison With S Sreesanth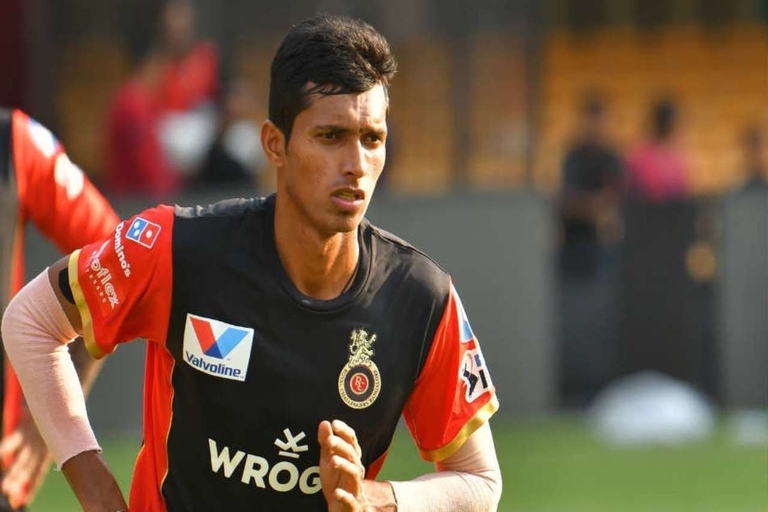 However, in the year 2020, his ban was lifted after he was not found guilty. He marked a strong comeback in the Vijaya Hazare Trophy and Syed Mushtaq Ali Trophy. The Indian pacer recently took a five-wicket-haul and showed that there is still a lot of cricket left in him at the age of 37. He has taken Vijay Hazare Trophy with a storm. He has grabbed 13 wickets and is currently the leading wicket-taker for Kerala in the ongoing domestic tournament.
Navdeep Saini's seven-year-old post is going viral in which one of the fans compared him with a tainted Indian bowler and called him Junior Sreesanth. And Navdeep Saini quickly responded saying he doesn't want to be like S Sreesanth but he wants to follow the footmarks of Brett Lee.
The tainted bowler has a reputation for coming with his opinion on such posts. And, it is going to be interesting if he will reply to Navdeep Saini's brother or not.
Here Is The Post