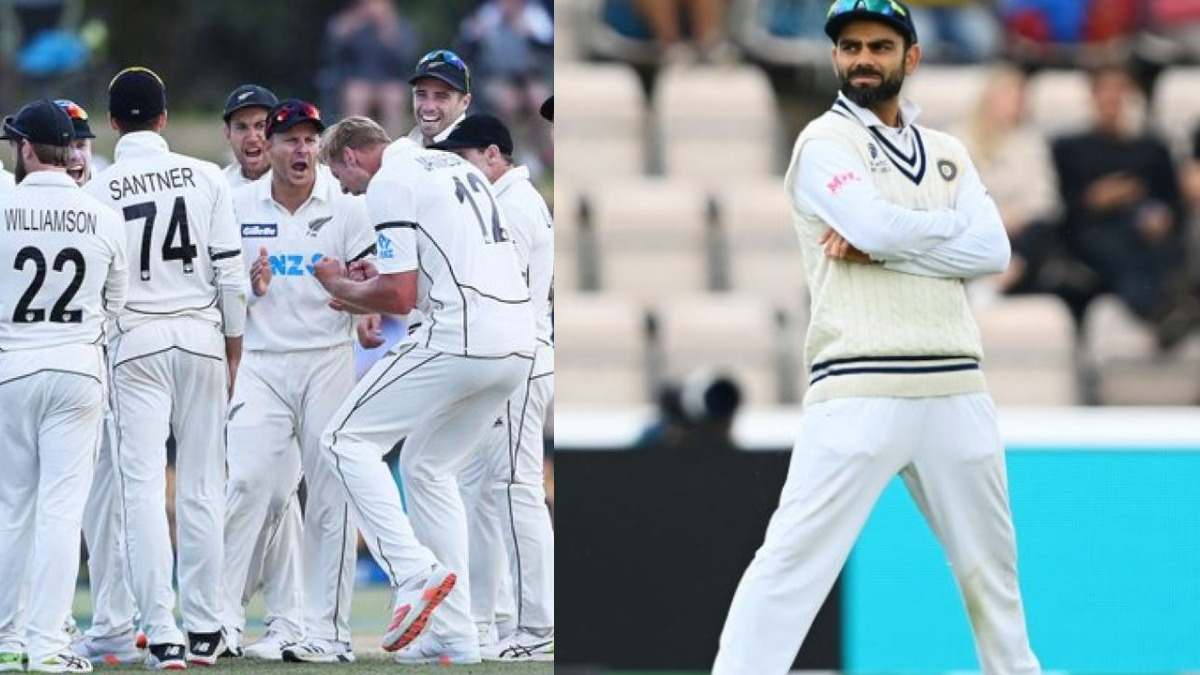 The New Zealand cricketers are very well known for their sportsmanship in international cricket. They are too often called the good boys of cricket. But, a demoralizing act from one of the known websites in New Zealand has given birth to an unwanted controversy by using Kyle Jamieson and Virat Kohli in a very unfamiliar way.
Recently, New Zealand defeated India in the World Test Championship final by a heavy margin of 8 wickets. Kane Williamson and Ross Taylor emerged as the hero in the second innings as they led their side from the front in batting.
New Zealand Cricket Website Under The Scanner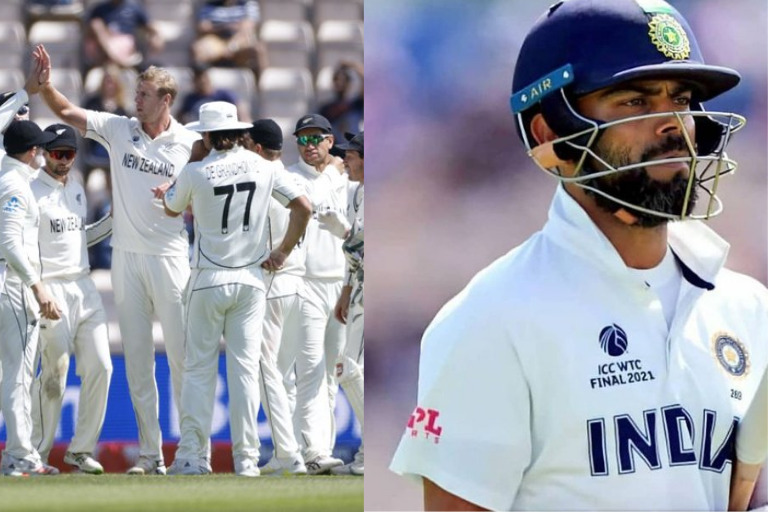 The cricket fans got to watch a brilliant fight between the two heavyweights of international cricket. Meanwhile, the cricket fans also got to watch a stiff battle between individuals like Kyle Jamieson and Virat Kohli. It is well known that Kohli struggles a lot against pacers, who can move the ball in both the direction. The same happened in the WTC final in which Jamieson exploited Kohli's weakness and took his wickets in both innings of the game.
Interestingly, Virat Kohli's failure in the final turned out to be a reason behind Team India's loss. The Indian skipper scored only 44 and 13 runs in the respective innings of the game.
Post-match, AccNZ, one of the known websites in New Zealand released a picture through their Instagram feed in which they used a picture of women and men. The woman was spotted using a strap around the neck of the man. The man was depicted as Kohli and the woman as Jamieson.
As soon as Indian cricket fans came across the post they started taking a strong dig on the renowned website name AccNZ,