Cameron Bancroft claimed in an interview that bowlers also knew about the ball being tampered during the Test match against South Africa in 2018. The statement from the Aussie batsman has left everyone shocked and surprised. But former Aussie skipper Michael Clarke is not surprised and he feels that it is impossible to hide anything in a team game at the highest level.
Advertisement

Back in 2018, Cameron Bancroft, David Warner and Steve Smith were found guilty for having an involvement in the ball-tampering. They were then handed with ban from cricket Australia and ICC for respective tenure.
Michael Clarke Says There Is Nothing Much To Surprise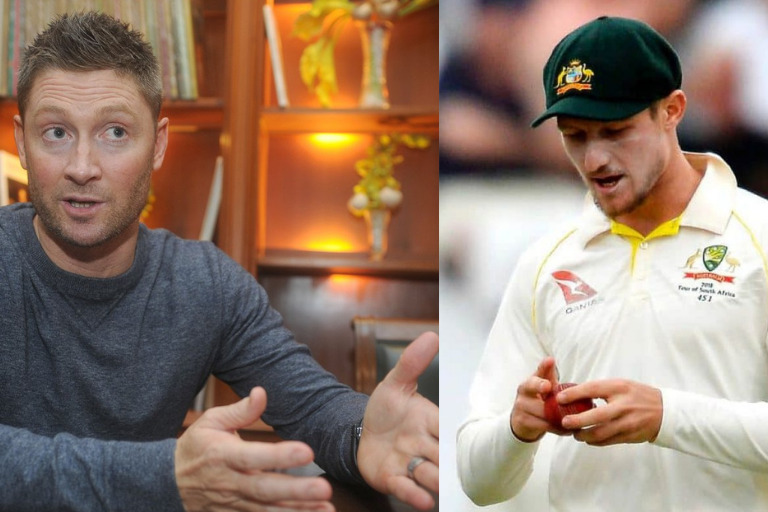 Talking about the same, Michael Clarke said that the bowlers hold the ball before bowling and it is impossible that they didn't know much about the ball-tampering. He gave his example that if anybody makes any change in his bat then he will automatically get the feel about it. As per him, there is nothing much to surprise that a team always knows what is going on the field. Also, it is not possible to hide such kind of activity at the highest level of the game.
"They've got to hold the ball to bowl with it. I can tell you now if you went and grabbed a pen, just a pen and put a little '1' somewhere on my cricket bat; on top of the handle, on the edge of the bat, on the toe of the bat, on the face, under the grip, anywhere, just a little number one, I would have noticed." Michael Clarke said on Sky Sports' Big Sports Breakfast show.
"I love how the articles in the paper are 'it is such a big surprise that Cameron Bancroft has made a …' Actually if you read his quotes it is not what he did say as what he didn't say in regards to other people knowing about sandpaper gate," Clarke said.
"What's the surprise? That more than three people knew? I don't think anybody who has played the game of cricket or knows a little bit about cricket would know that in a team like that, at the highest level, when the ball is such an important part of the game.
"I don't think anybody is surprised that more than three people knew about it," he signed off.