Sanjay Manjrekar holds the quality of attracting unwanted controversy for his out-of-the-box opinions. Even he becomes trolling material for many on social media due to his opinion. This time he has hogged the limelight for not picking Ravi Ashwin in his list of top 10 all-time great bowlers. And, the latter came out taking a hilarious dig on the opinion of an Indian commentator.
Advertisement

Sanjay Manjrekar holds a poor record for attracting controversy in the past. Back in the 2019 World Cup, he quoted Ravindra Jadeja as a "bits & pieces" player. The star-Indian all-rounder was upset with the opinion of the former Indian cricketer. However, Jadeja came forward with some brilliant performance in the World Cup semi-final against New Zealand. Jadeja gave a fitting reply to Sanjay Manjrekar with his performance.
Ravi Ashwin Takes Sarcastic Route On Sanjay Manjrekar's Opinion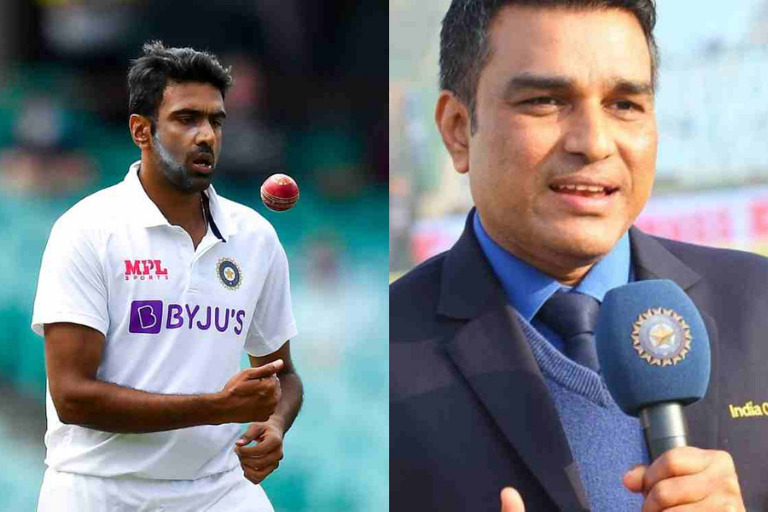 Although, Team India lost the game. But Jadeja managed a brilliant knock on a bowling-friendly wicket against New Zealand's deadly bowling attack. He scored 77 runs off 59 balls studded with four boundaries and as many sixes.
Now, he has again attracted another controversy by not picking Ravi Ashwin as one of the all-time bowling greats on his list. Also, Sanjay Manjrekar gave a silly reason why he didn't include Ashwin in his list. He said Ashwin has not taken a single five-wicket haul in South Africa, Australia, New Zealand, and England.
As soon as Ashwin came across the post, he came with a hilarious tweet through his official handle. He shared a meme from tamizh movie in which the actor is requesting his friend not to use such words as it hurts a lot.
It is known that Sanjay Manjrekar's opinion didn't go down well with Ravi Ashwin. This is the reason why the latter took a sarcastic route while sharing a post with regards to the commentator's opinion.
Ravi Ashwin is currently with the Team India squad that is set to play in the World Test Championship final slated to take place on 18th June in Southampton. He will look to come up with his best performance giving a response to Indian commentator Sanjay Manjrekar.
Here is how Ravi Ashwin Reacted To Sanjay Manjrekar's Post