Virat Kohli's press conference before leaving for South Africa shocked cricket fans in every nook and corner in which he contracted the statement given by BCCI President Sourav Ganguly in captaincy context. The Delhiite clarified that Sourav Ganguly never requested him to rethink about his decision of leaving Team India's captaincy.
Advertisement

Kohli also mentioned that he didn't know about him getting removed from the ODI team captaincy. As per him, he came to know about the same decision in the meeting that Rohit Sharma is going to lead the team in ODIs. This press conference turned out to be an explosive one.
Looks like there is something wrong between BCCI President Sourav Ganguly and Virat Kohli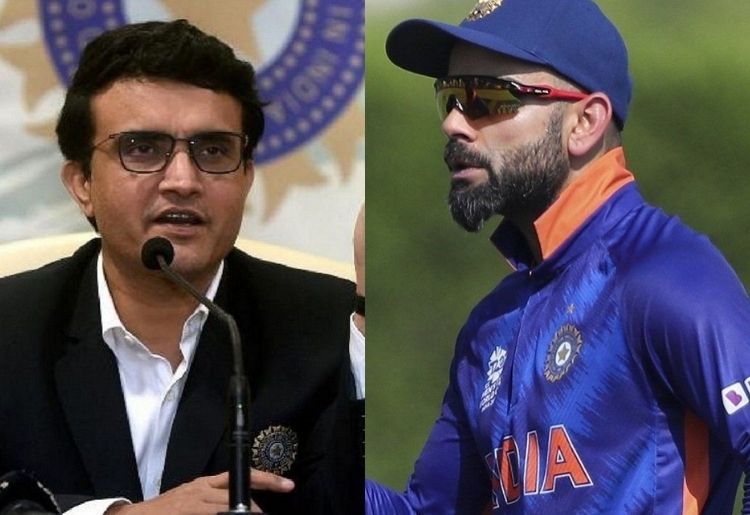 Later on the same day, chief selector Chetan Sharma was expected to address the media. But, his presser got cancelled looking forward to the situation after what Virat Kohli said in the media.
Now, there are reports from India Today that Sourav Ganguly was set to issue show-cuase notice to Virat Kohli. But, BCCI Secretary Jay Shah tried to keep things under control and sort the situation as India was on a crucial tour of South Africa. And, if had happened then it would have directly affected the performance of the side.
In the end no action was taken by BCCI. But, Chetan Sharma had to answr some quickfire questions bombarded on him when he addressed media for the announcement of ODI squad against South Africa.
In that press-conference, chief selector clearly said that everyone in BCCI had requested Virat Kohli to not leave captaincy for the good of Indian cricket.
"It was told to Virat for the sake of Indian cricket to continue as captain by everybody available in the meeting — all conveners were there, the board officials were there. Everyone told him, who will not tell? When suddenly you get such news, you are in shock as it's a matter of the World Cup," Sharma had said then.
A day after losing Test series to South Africa, Virat Kohli shockingly announced that he steps down from Team India's captaincy in red-ball cricket as well. The cricket fraternity along with cricket fans were left shocked on why Virat Kohli took such a strange decision although he had a great captaincy stint in Test cricket.
Now, after what India Today has reported it looks like Virat Kohli got frustrated on how his captaincy case was treated by BCCI. And, at the end, he would have decided to just play as a pure batsman for the country and share his experience with the youngsters.