Avesh Khan emerged as the find of the tournament in Indian Premier League 2021 that was suspended by BCCI due to the second COVID-19 wave. Now, he has revealed how Ricky Ponting played an important role behind his scintillating performances in the cricket extravaganza.
Advertisement

Avesh Khan, the Indore-born pacer was at his all-time best in the 14th edition of the tournament. The right-handed pacer made his IPL debut back in 2014 for Royal Challengers Bangalore. Later on, he moved to Delhi Capitals and was constantly retained by the Delhi-based franchise. In the 14th edition, Avesh Khan grabbed 14 wickets in 8 games for his side.
Avesh Khan Praises Delhi Capitals Coach Ricky Ponting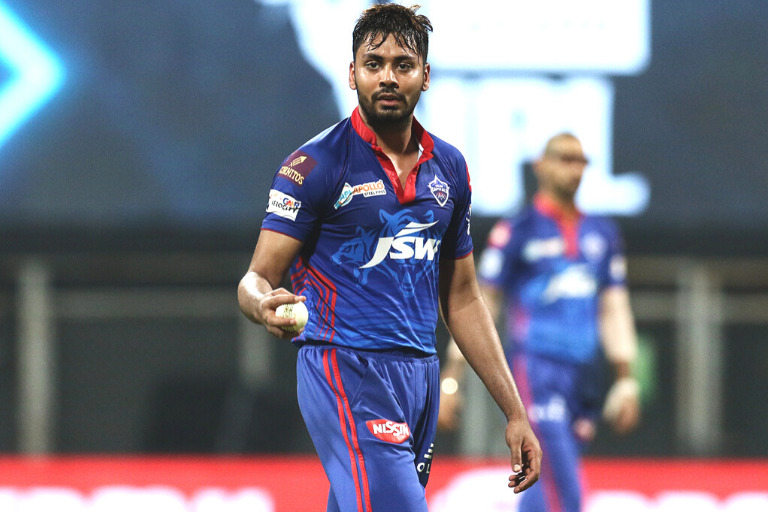 In an interview, Avesh Khan said Ricky Ponting played an important role in his stellar show with the ball in IPL 2021. He added before every game, the DC coach used to sit with him in order to discuss the plans for the game. He added Ponting always forced him to back his strengths and instincts.
"He told me to not waste the opportunity I was given. Before and after every game, he would sit with me and discuss plans and ways to improve. He wanted me to simply focus on the next game and not look at the tournament as a whole. The shorter my goals were, the more likely I was to achieve them. He encouraged me to back my strengths and follow my instincts," said Avesh Khan.
Post tournament suspension, Avesh Khan feels that things are going really well for him as a bowler. And, he still needs to learn many things to add more firepower in his bowling.
"Things are going well at the moment but there's always scope for improvement. You can never be perfect but what you can do is keep honing your skills and try to execute your plans during practice. And that's exactly what I intend to focus on. At the moment, though, I'm not playing any cricket. Just working on my fitness and spending time with family. The BCCI has asked us to not step outside. The England tour is going to be long so I'm enjoying this time with my parents," he added.