Rishabh Pant is in smashing form with the bat and he is scoring runs with consistency after struggling with poor form for the past year. Meanwhile, India has got another left-handed batsman Ishan Kishan, who hogged the spotlight in his debut T20I game. However, there is one common thing between the two players that they are not good at finishing games. And, Virender Sehwag wants them to learn the art from none other than their skipper Virat Kohli.
Rishabh Pant took some time to get settle on the biggest stage. But, now it seems that he has found the rhythm in his batting. He was in top-notch form in the recently concluded Test series against England. Also, he played match-winning knocks during Team India's historic Test series win against Australia in Australia. So far he has scored 2000 plus international runs.
Rishabh Pant And Ishan Kishan Should Learn From Virat Kohli: Virender Sehwag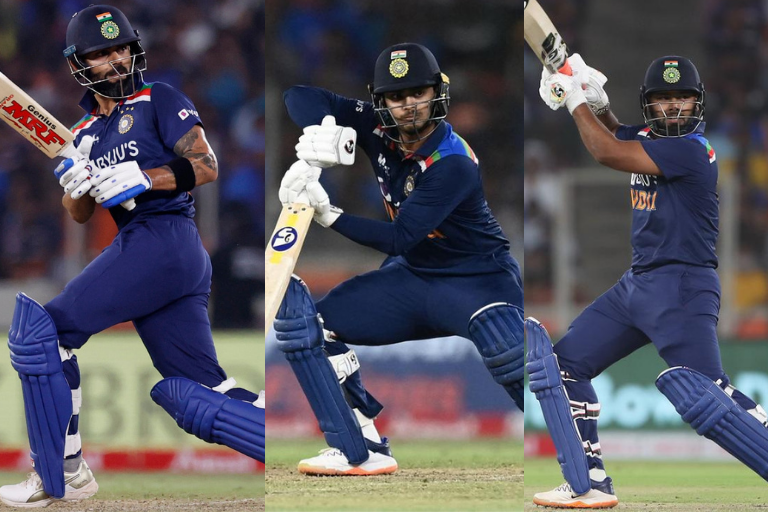 Now, Team India has found another talented individual in the name of Ishan Kishan, who smashed scintillating fifty in his T20I debut. But, he failed to finish the game for Team India. Now, Virender Sehwag has come up with an opinion that the duo should learn from their skipper Virat Kohli.
"When it's Virat Kohli's days, he ensures he finishes the match and is right there till the end, irrespective of the format he is batting in. This is a special aspect of his batting. Like Ajay (Jadeja) said, Rishabh Pant and Ishan Kishan should learn from Kohli, that when it's your day, just don't get out. That's exactly what Tendulkar used to do," Sehwag told Cricbuzz.
Sehwag also revealed what Sachin Tendulkar used to tell him during their playing days. He said that the former player used to advise him to play long if you are having a good day with the bat. As per him, this is how we should play international cricket.
"He used to tell me 'if today is a good day for you, then play as long as you can, remain not out and score runs' because what kind of day you have tomorrow, whether you'll score runs, is not known. But today you know the way you're playing, the ball is appearing like a football. So make the most of it and stay not out because it's important.
Talking about the 2nd T20I, Sehwag asserted that Rishabh Pant could have finished the game sooner if he would have batted with calm.
"This holds true for both Pant and Kishan, more so for Pant because when he came out to bat, he had hit a six and a four in that over. Had he rotated the strike, waited for the bad balls, the match could have been over sooner," he added.