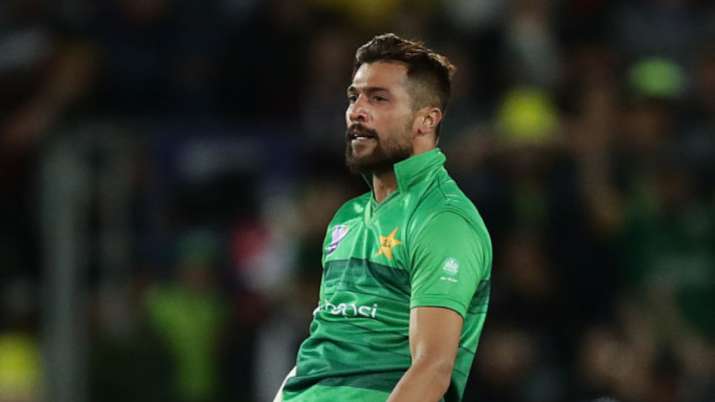 Mohammad Amir has said that cricketers in Pakistan scared of asking break from the cricket board due to the fear of getting dropped. He feels that their big a communication gap between players and the board that should be reduced.
The 28-year-old looked down as one of the bowling gems in international cricket during his debut. But, as time passed things changed and sharpness in his bowling faded away. Although, he is currently one of the regular face in the limited-over for Men in Green. But, still he is far away from his best at the moment. Earlier in 2019, he bid adieu to red-ball cricket and started focussing on white-ball cricket only.
Mohammad Amir Says Players In Pakistan Are Scared Of Pakistan Cricket Board
In an interview, he revealed the main reason behind his retirement from Test cricket. Mohammad Amir said that back in 2017 he had told Mickey Arthur that if his workload is not managed then he will surely retire from Test cricket.
"Mickey Arthur was our head coach and anyone can ask him this. I was telling him since 2017 that if my workload is not managed I would have to leave Test cricket," Amir said on the 'News One' channel.
He added that the players in the Pakistan cricket team are scared to tell the board. "If a player wants to take a break he should be happy to speak about it with the management and they should understand his point of view and give him a rest instead of dropping him from the team," he added.
The Pakistan fast-bowler also threw light on how people see him after the 2010 match-fixing scandal. He asserted that he has served sentence for what he did wrong long back. And, now no one has the right to judge his character. In his opinion, the atmosphere in Pakistan cricket is full of negativity.
"I think only God has the power to be judgemental and I just believe if your conscience is clear it is okay. But there is more negativity than positivity in Pakistan cricket," he concluded.