Mohammad Amir, the talented bowler from Pakistan bid adieu to all forms of cricket back in 2020. The player also made it clear that he will not play under the current management that doesn't give him the amount of respect that he deserves. However, now, the situation has taken a U-turn and Amir is set to come back in international cricket in order to play for Pakistan after PCB chief Mohammad Wasim Khan reached out to the pacer in order to settle things out.
Advertisement

Mohammad Amir's career is full of controversies since he made his debut in international cricket. The pacer hit the headlines in his first year due to his world-class bowling. However, he was soon caught for having an involvement in spot-fixing and Amir was handed a five-year-long ban. Afterward, he made a strong comeback into cricket and became one of the premier bowlers of his country. He took 259 international wickets before he signed off from all forms of cricket.
Mohammad Amir Set To Make His Comeback In International Cricket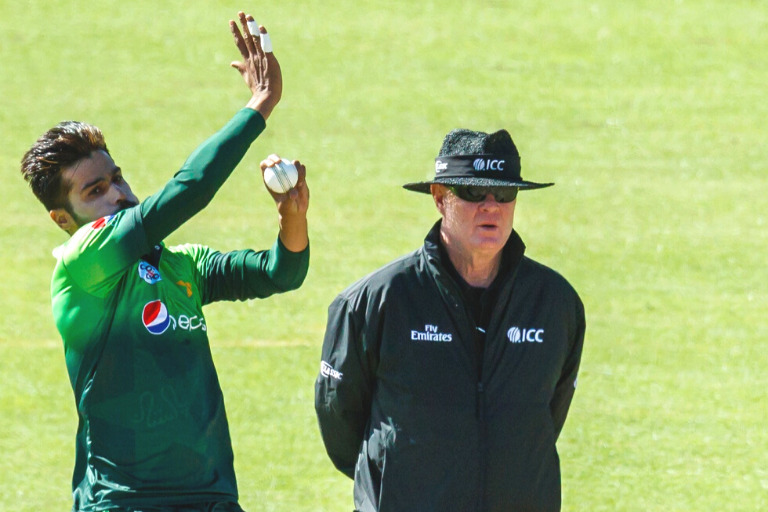 The pacer revealed the main reason behind his retirement was the poor behavior of the current management. Since then there was a long debate going on whether Amir will come out of his retirement or not. However, the answer is yes and the pacer himself has accepted that if everything goes well then he will surely play for Pakistan.
The situation took a dramatic U-turn after PCB chief Wasim Khan reached out to the player and cleared all the confusion of Mohammad Amir. The PCB chief said that he discussed everything with the pacer and told him the path he took was not the right one. He added that Amir is one of the best pacers across the country and PCB will try to settle things in order to make secure his services for long.
"I also made it clear to him that the path he adopted was not right as a senior player. I think Amir is a valuable player for us even now and we will now make efforts to bring about a rapprochement between him and the coaches," Khan had said as quoted by Times on India.
During an interview, Amir said that the PCB chief visited his house in order to discuss his retirement and what problems he was facing. The pacer asserted that he kept all his concerns in front of the PCB chief. As per him, the latter will soon take quick action on all the things that went wrong in his case. He also revealed that his comeback in international cricket is on the cards very soon
"Wasim Khan visited my house before PSL 6's second leg and we had a detailed discussion on my retirement. I shared all my concerns with him, and to be honest, he listened to them very seriously. My case was portrayed in a wrong way by the current management," Amir was quoted saying by ARY Sports.
"But Khan assured me he would address my concerns. If everything goes well, I will make myself available for the national team's selection," added Amir.