BCCI is having a good last week with everything falling in the right places. During the special general meeting, they decided to host IPL 2021 remainder in UAE between September-October. Now, they have got a major boost in their quest to organize T20 World Cup in India. This is a major breakthrough for the Board of Control for Cricket in India as the chances were quite bleak of them hosting a mega-event in a country that is going through a medical emergency.
BCCI had the hosting rights for the T20 World Cup 2021 and it was known that the tournament will take place in their country. However, the second wave COVID-19 wave made things from bad to worse in no time. After coronavirus entered team camps during IPL 2021, BCCI was forced to suspend the tournament for an indefinite period.
BCCI Gets Major Boost In Their Quest For T20 World Cup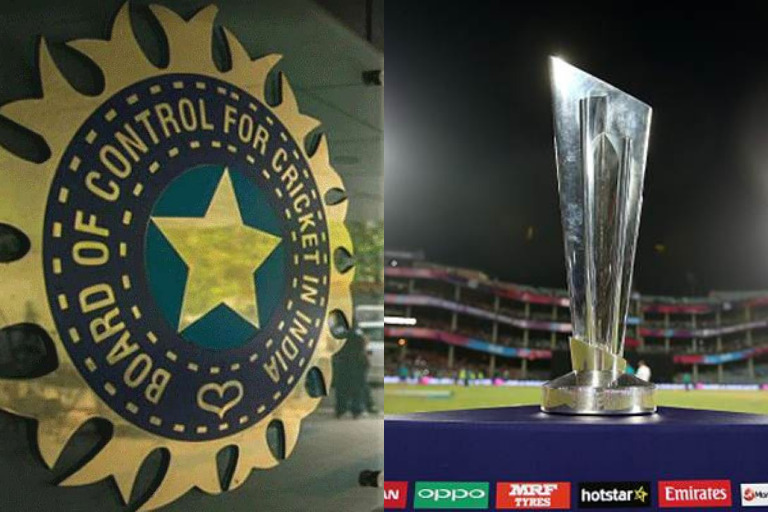 On Tuesday, ICC discussed several points with BCCI chief Sourav Ganguly and secretary Jay Shah. The apex cricket council has now decided to provide BCCI with a time till 28th June to review the situation in their country. If everything goes by plan then ICC will give permission to BCCI for organizing the marquee event in India.
"Yes, the ICC board has agreed to BCCI's request and they will have time till June 28 to decide on hosting the T20 World Cup in India. They will come back to the board next month with a concrete plan," the Source of ICC Board said to PTI.
It is known that BCCI is very ready to organize tournaments in India. But, they will have to make sure that nothing goes wrong during the mega-event that is slated to take place in the month of October.
BCCI is working round the clock to bring back things to normalcy and the upcoming months will be quite difficult with so many tournaments aligned for Team India.