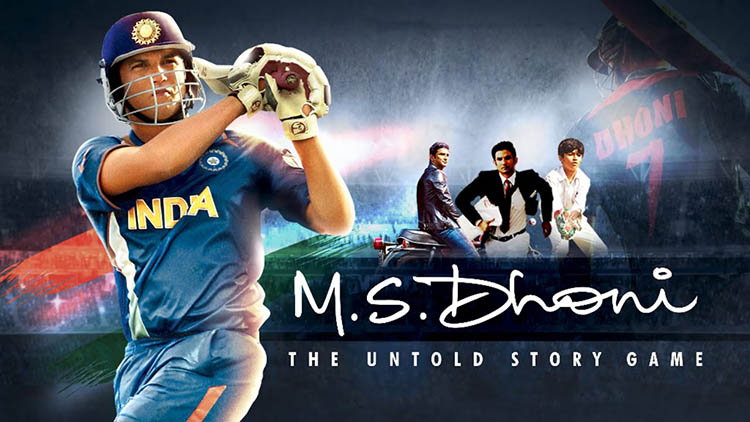 If you are an avid fan of Cricket, then you won't find anything good if it does not contain an aspect of your favorite sport, including a movie or a TV Series! And why not? Cricket is itself such a thrilling sport that keeps viewers on the edge of their seats! Thus, when the amazement of Cricket marries Bollywood, the result is bound to be nothing less than epic! Taking this into the context, we are going to enlist Cricket movies that you should have on your Watchlist if you are a real Cricket enthusiast.
India is a Cricket crazy country, and people follow the sport throughout the year without being bored. It may just be a sport for a normal human being, but it is an emotion for others, and a reason to live on the earth. Cricket is a separate religion in the country that has produced some gems over the years, and they are worshipped like Gods.
Sachin Tendulkar is one Cricketer that fans consider as the 'God of Cricket'. India has so many religions and languages, but all understand the language of Cricket.
The Directors of Bollywood had sensed the emotion that Cricket brings out in people long ago. And they found it as the perfect channel to connect to masses. Thus, some movies & series based on cricket were rolled out, and those movies reaped huge success at the Box Office.
Now with the lockdown going on in India owing to the Novel Coronavirus outbreak, it is bound to have left Cricket fans and everyone else's life in miserable shape. No worries we have complied an awesome Hindi cricket movies list, that you can binge-watch to kill your boredom in this lockdown period
13 Top Hindi cricket movies made to date!
Hence, our following list of Hindi cricket movies will help Cricket fans and others to stay at home without being bored. Please note we have arranged these movies according to their date of Release!
1 – All Rounder (1984)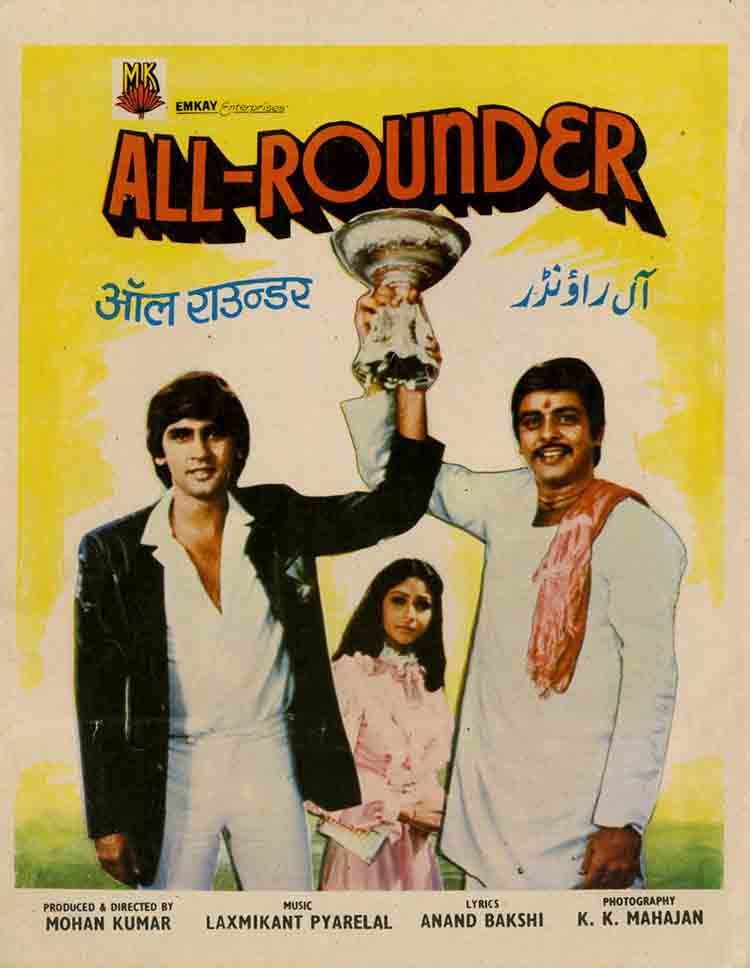 In this Bollywood cricket movie, the story is about Birju Kumar (Vinod Mehra), a man who goes through a lot of hardship in order to fulfill his younger brother Ajay's (Kumar Gaurav) dream of becoming a cricketer. In the movie, Ajay gets selected in the Indian Team at the expense of Vikram, a Star Cricketer, played by Shakti Kapoor. To take revenge, Vikram hatches a plot against Ajay, and as a result, Ajay gets removed from the Team. Ajay is then motivated by Birju to reclaim the lost glory.
| | |
| --- | --- |
| Director | Mohan Kumar |
| Cast | Kumar Gaurav, Rati Agnihotri, Vinod Mehra |
2 – Awwal Number (1990)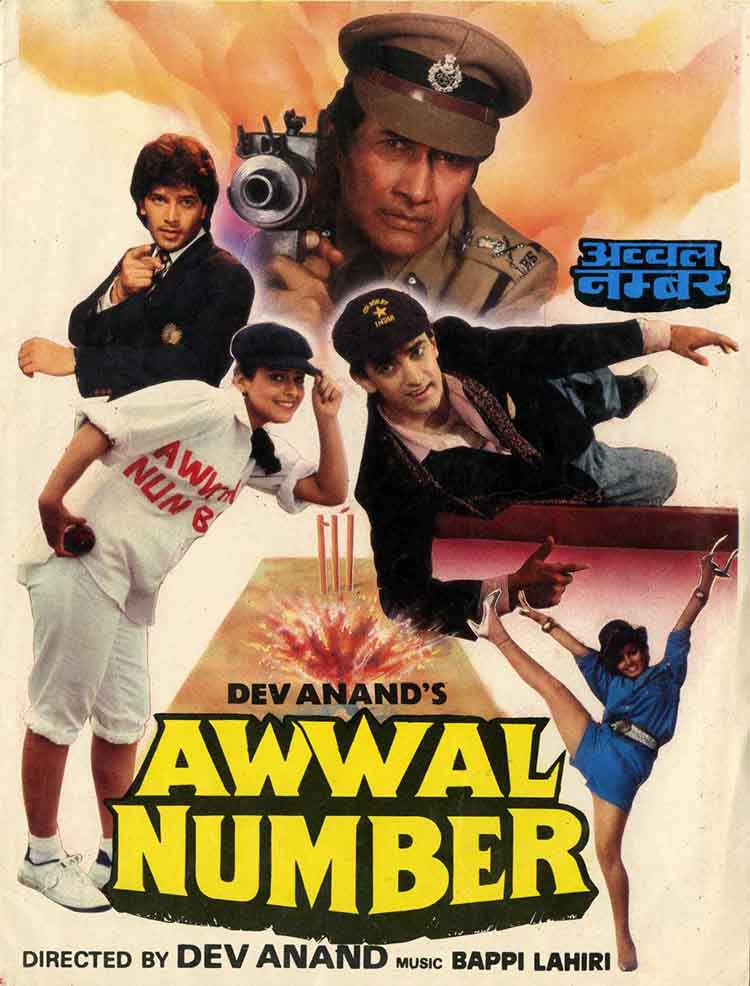 Awwal Number released in 1990 and was Directed by the legendary Dev Anand. The premise of this hindi cricket movie revolves around a rivalry among Teammates. When Sunny, played by Aamir Khan, replaces the Cricket sensation Ronny, played by Aditya Pancholi, it creates a rivalry between them. The rest of the movie revolves around the rise of Sunny's Cricket career, while Ronny uses unsuccessful ways to sabotage his career.
| | |
| --- | --- |
| Director | Dev Anand |
| Cast | Dev Anand, Aamir Khan, Ekta Sohini |
| Release Date | 11th May 1990 |
3 – Lagaan (2001)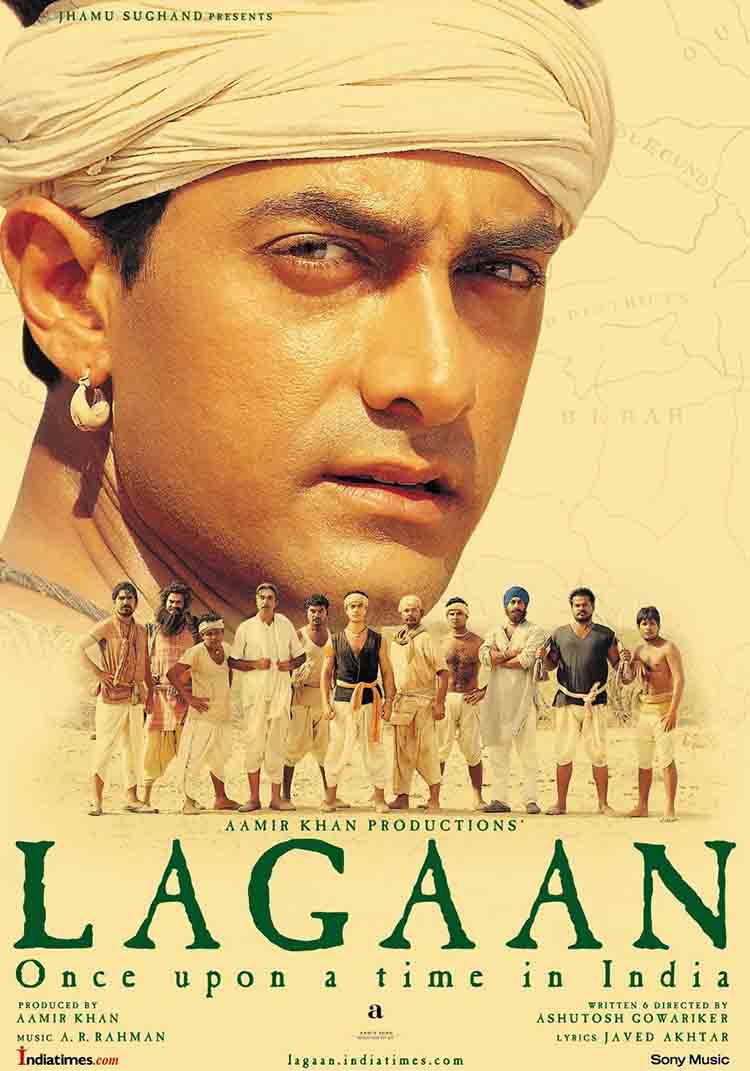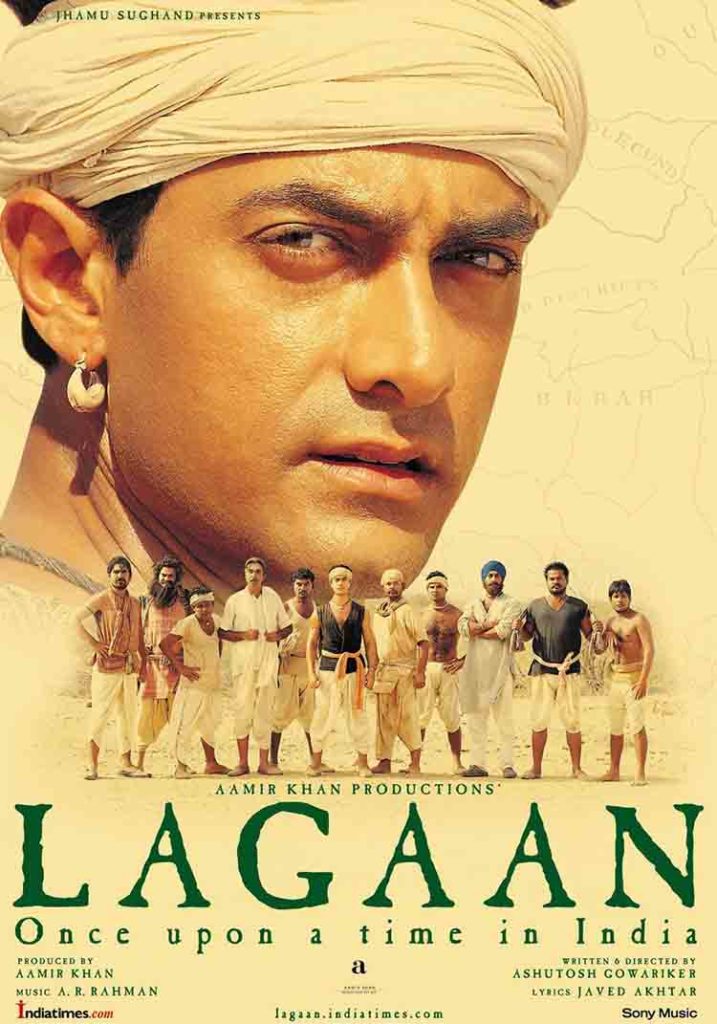 Nothing is better than a film about people uniting to fight for their rights and winning with the help of a game of Cricket. The Aamir Khan produced, and Ashutosh Gowarikar Directed movie teaches Teamwork like no other. A young man accepts the challenge in pre-Independent India to play Cricket Vs a balanced English Team. Lagaan also had melodious music by A.R. Rahman and even got an Oscar nomination. Lagaan is among the top cricket movies ever made.
| | |
| --- | --- |
| Director | Ashutosh Gowariker |
| Cast | Aamir Khan, Raghuvir Yadav, Gracy Singh |
| Box office | est. ₹659.7 million |
| Release Date | 15 June 2001 |
| Available On | Netflix |
4 – Iqbal (2005)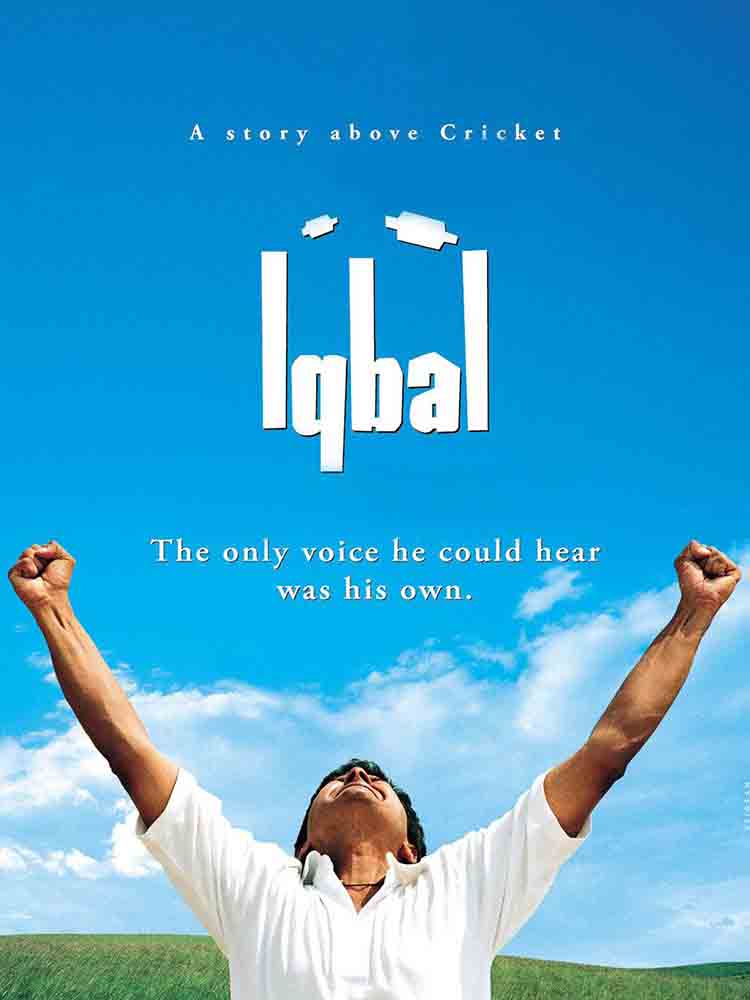 This Indian cricket movie emphasizes the importance of chasing your dream. The movie launched Shreyas Talpade who played a mute and deaf Cricketer on the screen. This Nagesh Kukunoor Directed movie is all about the struggles that come Shreyas' way while training under an encouraging yet no-nonsense Coach (Naseeruddin Shah).
| | |
| --- | --- |
| Director | Nagesh Kukunoor |
| Cast | Shreyas Talpade, Naseeruddin Shah, Shweta Basu Prasad |
| Box office | 45 crores INR (US$6.5 million) |
| Release Date | 26 August 2005 |
| Available On | Amazon Prime Video |
5 – Kai Po Che (2013)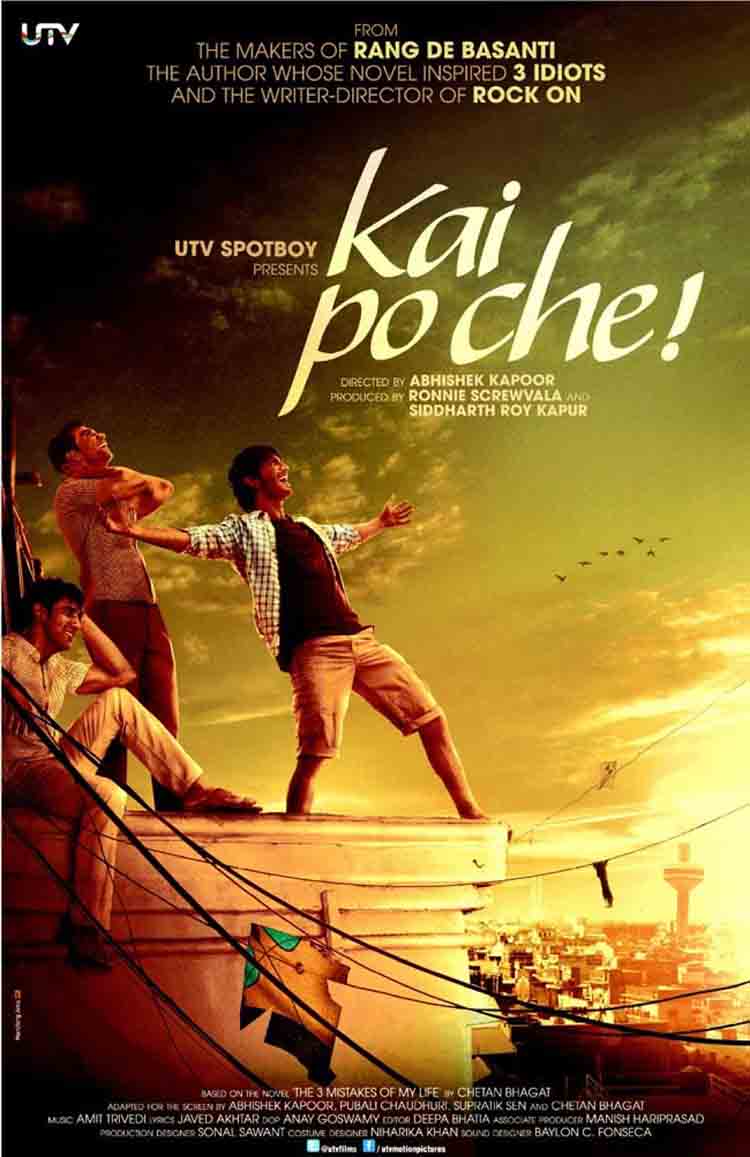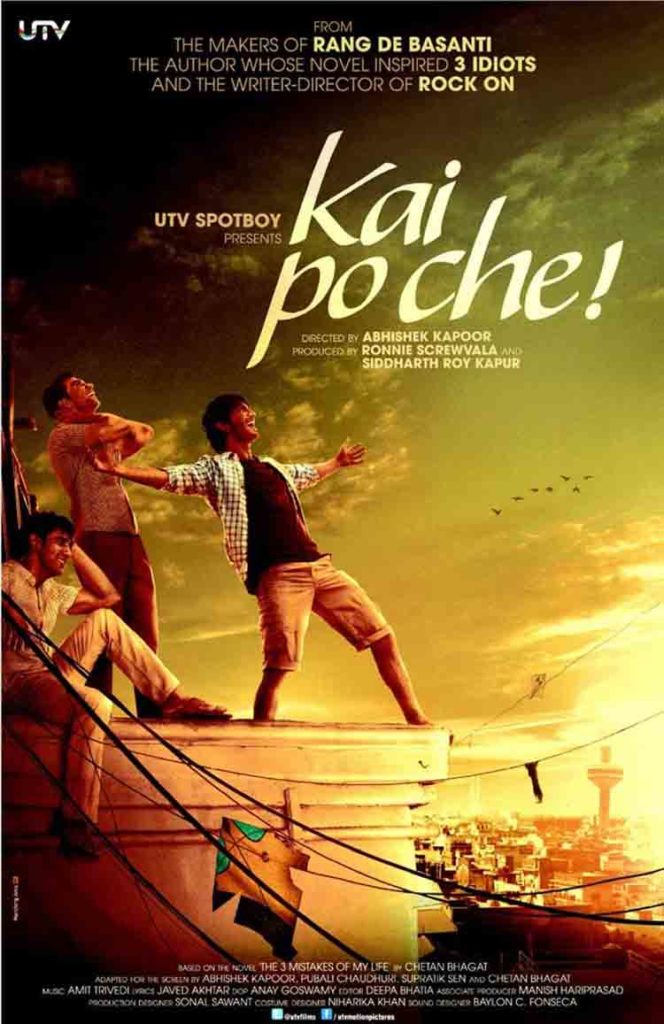 Kai Po Che is an adaptation of 'The Three Mistakes Of My Life' by celebratory author Chetan Bhagat. This movie was a nice cocktail of Cricket, religion, and politics.
| | |
| --- | --- |
| Director | Abhishek Kapoor |
| Cast | Amit Sadh, Sushant Singh Rajput, Rajkummar Rao |
| Box office | 92 crores INR |
| Release Date | 22 February 2013 |
| Available On | Netflix |
6 – Patiala House (2011)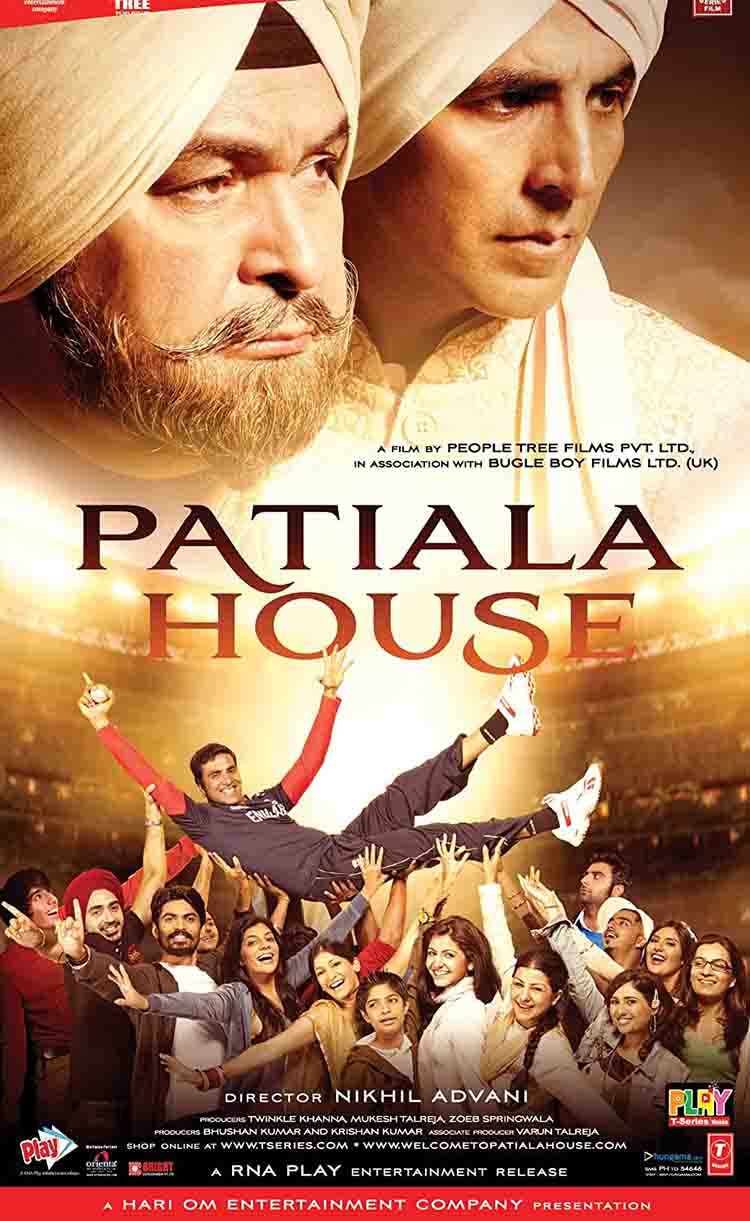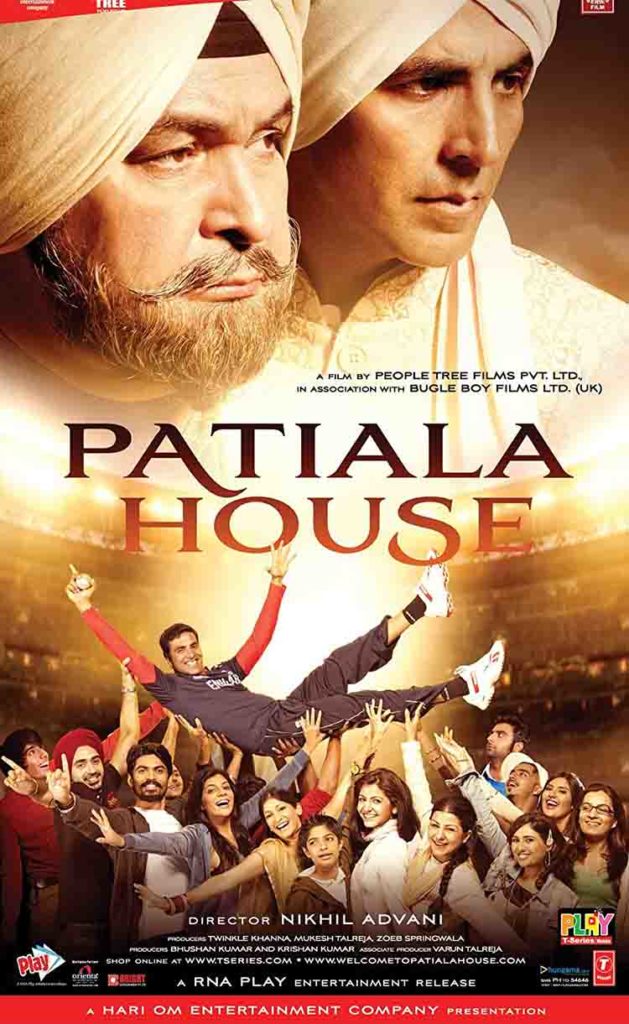 The film revolves around Akshay Kumar, who plays a young British Indian and how his passion for the game gets into conflict with his father (Late Rishi Kapoor). Akki impresses in the movie as a fast bowler, you should definitely watch this Nikkhil Advani film.
| | |
| --- | --- |
| Director | Nikkhil Advani |
| Cast | Rishi Kapoor, Dimple Kapadia, Akshay Kumar |
| Box office | 35.3 crores INR |
| Release Date | 11 February 2011 |
| Available On | Netflix |
7 – Dil Bole Hadippa (2009)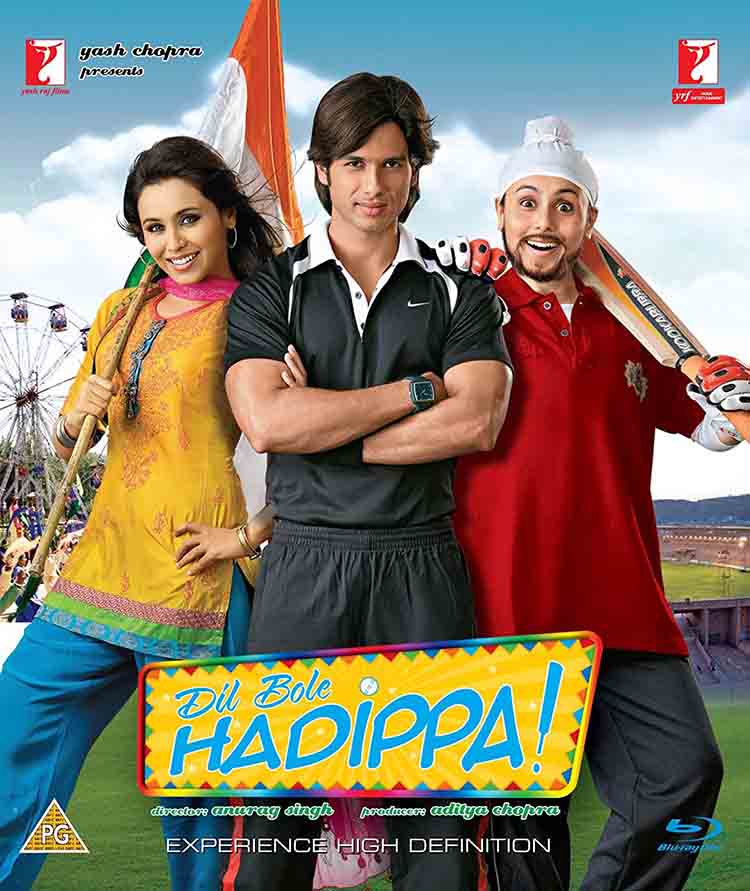 Rani Mukherjee became the first female actor to play onscreen Cricket. The movie also had Shahid Kapoor with Rani dressing as a Sikh Cricketer. The movie could not do much at the Box Office, but you can watch it for a decent time pass.
| | |
| --- | --- |
| Director | Anurag Singh |
| Cast | Shahid Kapoor, Rani Mukerji, Anupam Kher |
| Box office | 77.7 crores INR |
| Release Date | 18 September 2009 |
| Available On | Amazon Prime Video |
8 – Jannat (2008)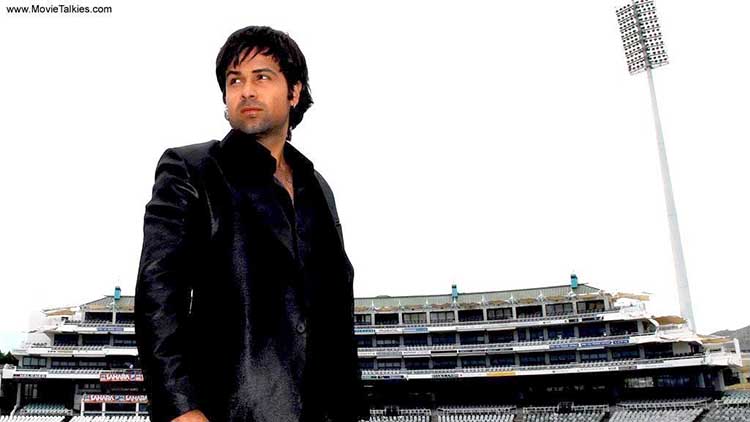 The movie revolved around match-fixing, an interesting topic in the Cricket world. Emraan Hashmi played the main lead with perfection. His Character was addicted to match-fixing and had to choose between his love and fast money-making. Sonal Chauhan played his love interest.
| | |
| --- | --- |
| Director | Kunal Deshmukh |
| Cast | Emraan Hashmi, Sonal Chauhan, Armen Grayg |
| Box office | 68.2 crores INR |
| Release Date | 16 May 2008 |
| Available On | Amazon Prime Video |
9 – Ferrari Ki Sawaari (2012)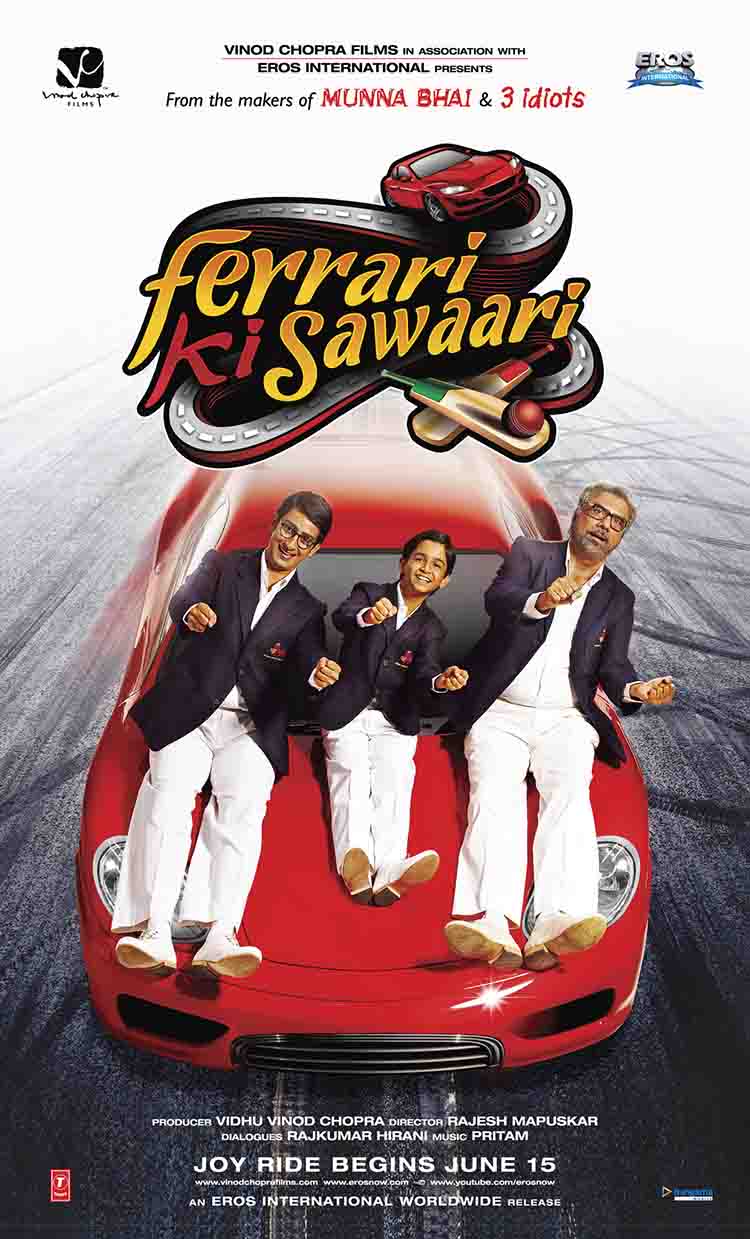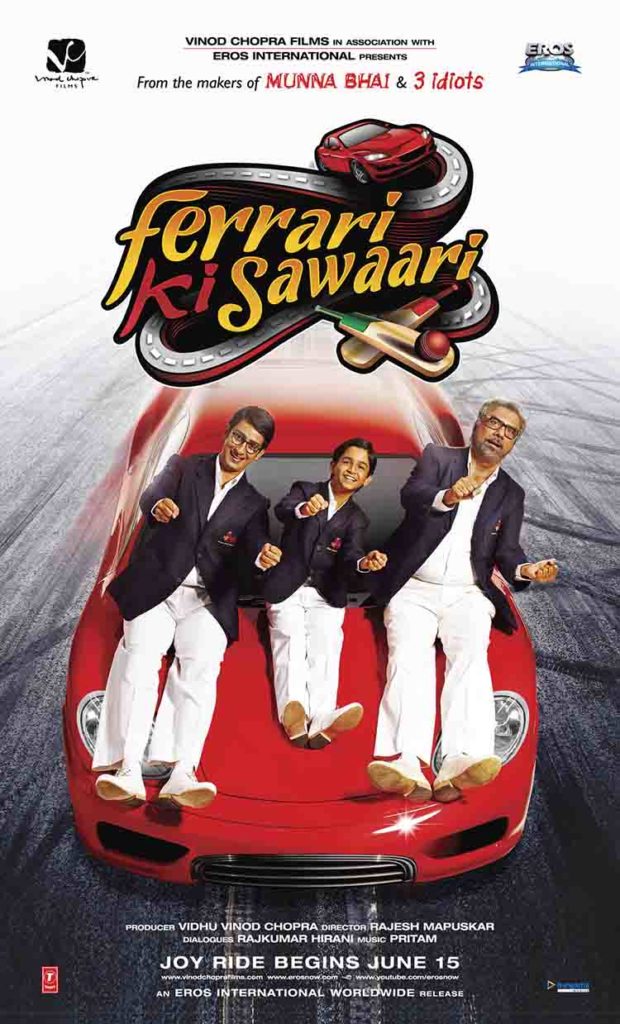 Sharman Joshi wants to see his son play at the Lords, and to fulfill his wish, he commits a very small act of dishonesty. Playing Rusy, he borrows Sachin Tendulkar's Ferrari for a day. The movie was an emotional ride showcasing minor details about the father-son relationship. Joshi's father on the screen was played by Boman Irani. It is a must watch for budding Cricketers.
| | |
| --- | --- |
| Director | Rajesh Mapuskar |
| Cast | Sharman Joshi, Boman Irani, Ritvik Sahore |
| Box office | 44 crores INR |
| Release Date | 15 June 2012 |
| Available On | Disney+ Hotstar & Netflix |
10 – Chain Kulii Ki Main Kulii (2007)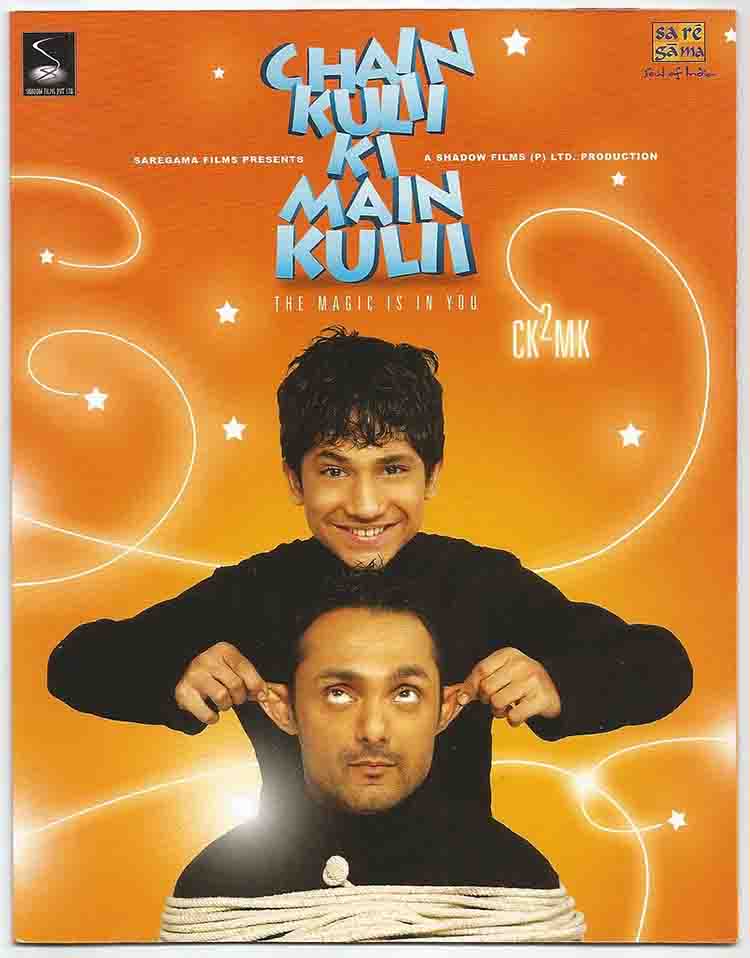 The movie had an amusing plot – a Cricket crazy boy finds the bat that Kapil Dev used to score 175* in the 1983 Cricket World Cup game. The bat is believed to have magic, but Zain Khan loses the bat before the final match. Rahul Bose played the role of another protagonist.
| | |
| --- | --- |
| Director | Karanjeet Saluja |
| Cast | Zain Khan, Rahul Bose, Kapil Dev |
| Box office | 65 lakhs INR |
| Release Date | 22 June 2007 |
11 – Hattrick (2007)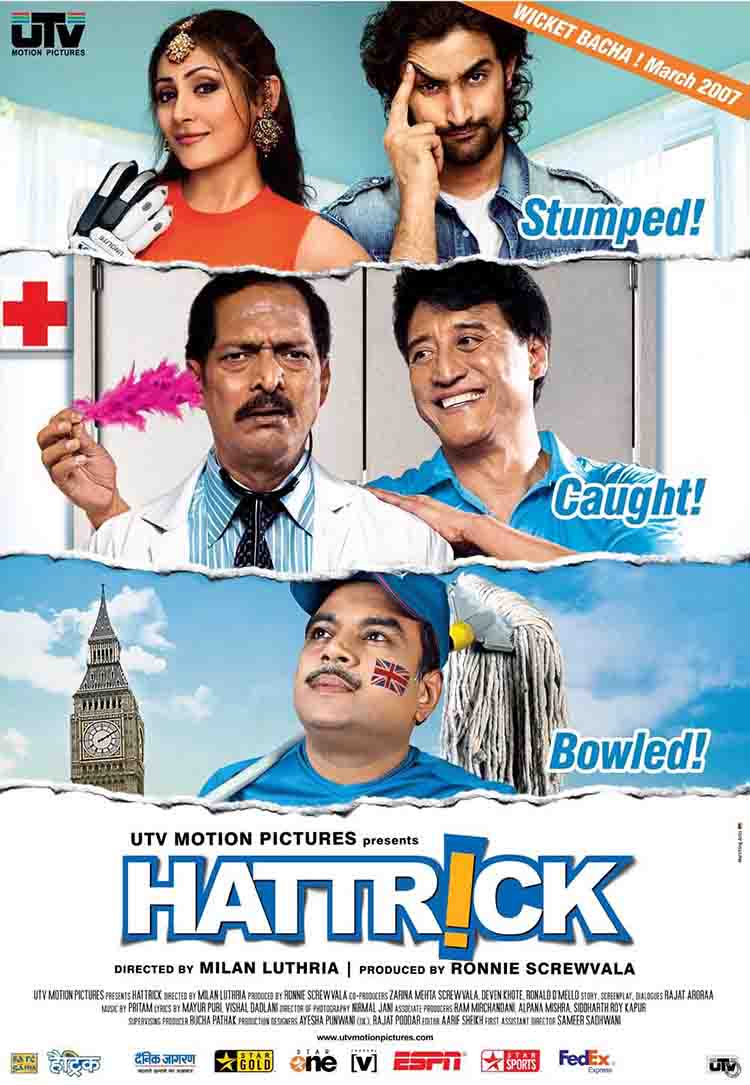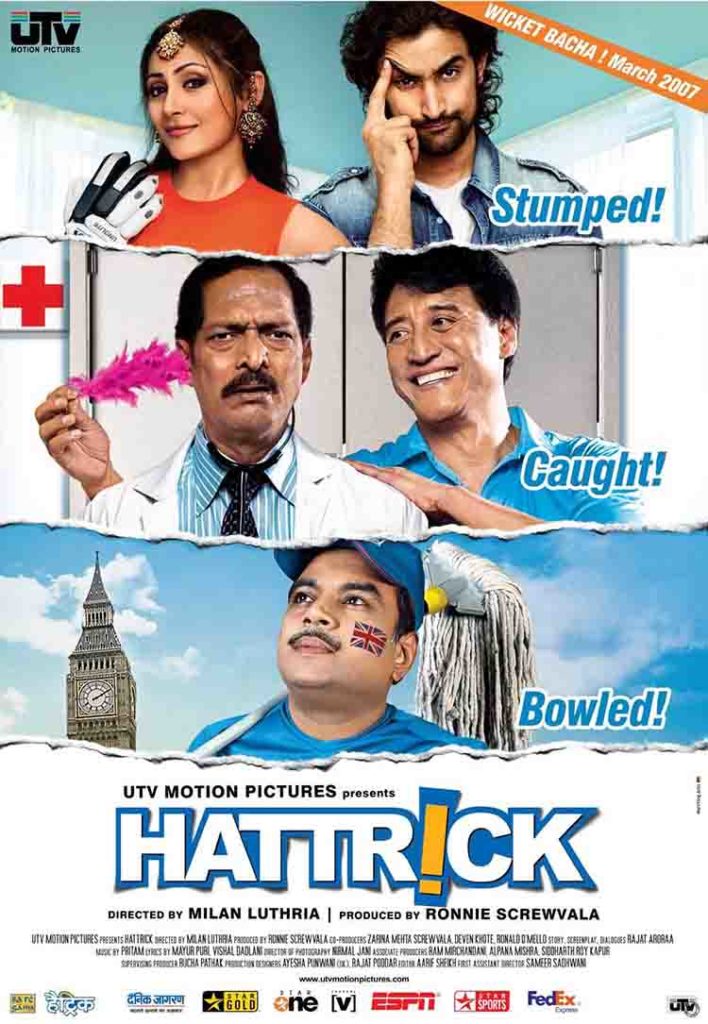 This 2007 released picture had 3 Cricket-based plots running parallel and was made for Cricket fans than Bollywood buffs. The film also featured a groovy song titled 'Wicket Bacha' starring Harsha Bhogale and Gautam Bhimani.
| | |
| --- | --- |
| Director | Milan Luthria |
| Cast | Nana Patekar, Danny Denzongpa, Paresh Rawal |
| Release Date | 16 March 2007 |
| Available On | Netflix |
12 – Azhar (2016)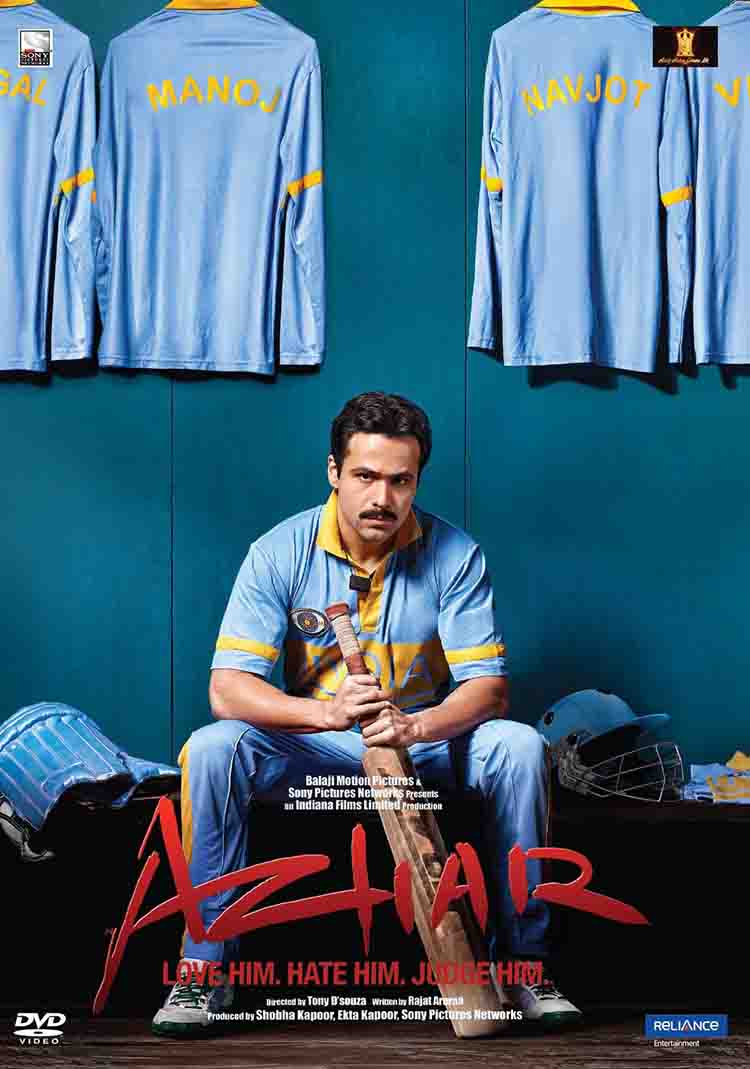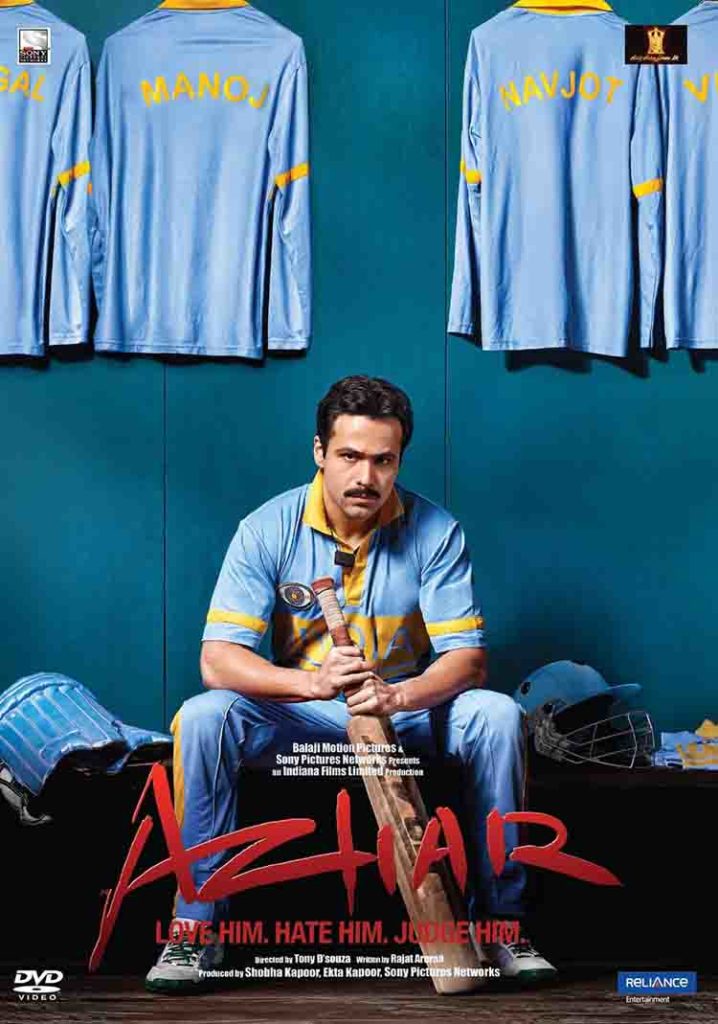 Azhar is among the latest addition to this list, and it was the Biopic of the Former Indian Captain, Mohammad Azharuddin. Emraan Hashmi played the character, and the movie looked promising. However, it later turned out to be a ho-hum affair at the Box Office.
| | |
| --- | --- |
| Director | Tony D'Souza |
| Cast | Emraan Hashmi, Nargis Fakhri, Prachi Desai |
| Box office | est.₹56.48 crore |
| Release Date | 13 May 2016 |
| Available On | Netflix |
13 – MS Dhoni – The Untold Story (2016)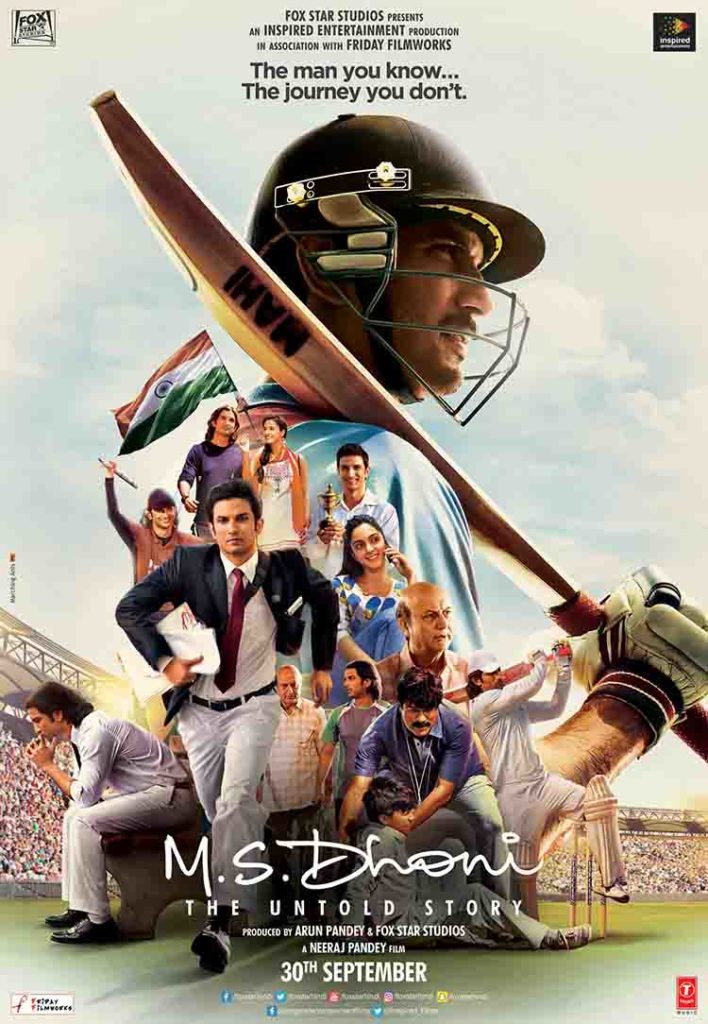 MS Dhoni – The Untold Story, which released in 2016, was an out and out Blockbuster and earned accolades from Cricket and Bollywood fans alike. Neeraj Pandey was at the helm of the affair and ensured that the performances and content talked. The movie was a full-fledged commercial Biopic on the life journey of Mahendra Singh Dhoni, the World Cup Winning Former Captain of India. The film captured the lifestyle of Dhoni from being a Football Goalkeeper to School Wicketkeeper to a Ticket Collector before making his way into the Indian Cricket Team. Before doing so, he had earned the recognition of being one of the skillful players in the Domestic Circuit. Everyone was a fan of his hard-hitting, and he used to bat down the order so that his Coach could utilize his keeping skills. But whenever he grabbed the top slots, he smashed bowlers all around the park, proving his worth. Many dialogues were remarkable in the film, but one that still echoes in our mind if you have watched it is – 'Maahi Maar Raha Hai.' Dhoni's character was played brilliantly by Sushant Singh Rajput, who excelled in Cricket, comic and emotional scenes. Kiara Advani played Sakshi, Dhoni's wife in real. On the other hand, Disha Patani played the cameo character of Priyanka, Dhoni's ex-girlfriend, who died in a road accident. The movie was a riot at the Box Office as it earned Rs.216 crore and was among one of the Blockbusters of 2016. The movie has earned cult classic status since then and manages many eyeballs on Television re-runs these days.
| | |
| --- | --- |
| Director | Neeraj Pandey |
| Cast | Sushant Singh Rajput, Kiara Advani, Anupam Kher |
| Box office | 216 crores INR |
| Release Date | 30 September 2016 |
| Available On | Disney+ Hotstar |