Stuart MacGill, the former Aussie spinner was kidnapped on April 14 from his house and was asked for ransom at gunpoint. The news has now hit the headlines after the former player registered a complaint about his kidnapping as he did not feel safe back in his house.
As per the reports, MacGill was confronted by a 46-year-old man on April 14 and the former was kidnapped from his house, He was taken to one corner of the Belmore area of Sydney city in Sydney. In a shocking turn of events, now it is revealed that the 46-year-old, who forcibly took MacGill from his house was Marino Sotiropoulos, brother of his girlfriend Maria O' Meagher.
Stuart MacGill kidnapping incident has rocked the cricket world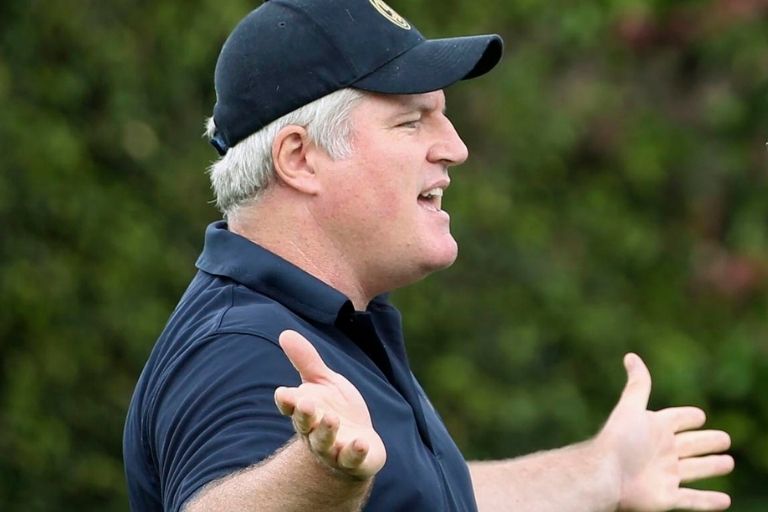 MacGill was in their custody for around an hour before he was left free to go. Interestingly, Marino Sotiropoulos is the owner of the restaurant and the former Aussie spinner is the general manager of the same place.
Police have reported that Marino Sotiropoulos was supported by two other men named Minh Nguyen(42) and Frederick and Richard Schaaf. They have successfully taken all the culprits in their custody and charged them for committing a crime. Stuart MacGill himself reported to the police after six days of his kidnapping
"Following extensive investigations, strike force detectives, with assistance from Raptor Squad and the Public Order and Riot Squad, arrested four men – aged 27, 29, 42, and 46 – from 6 am today (Wednesday 5 May 2021).
"The men were taken to local police stations where charges are expected to be laid. Officers are currently in the process of executing search warrants at homes at Sutherland, Caringbah, Brighton Le-Sands, Banksia, and Marrickville," the police said in a statement.