Dominic Bess, the young and talented spinner from England has forced India on the backfoot with his brilliant bowling at Cheapauk Stadium in Chennai. He emerged as the most economical bowler for England and set his side in a comfortable position to win the game. Bess grabbed the big fish Virat Kohli's wicket and turned everything in the favor of visiting contingent. And, the spinner rates it as one of the most satisfying wickets of his cricketing career.
Dominic Bess bowled at his extreme best on Day-3 of the Cheapauk Test. He tossed up one and the Indian skipper wanted to get away with it. He played the ball with a soft hand. And, he ended up giving a catch at the short leg to Ollie Pope.
Also Read: WATCH: Rishabh Pant Drops A Catch Off Jasprit Bumrah's First Ball On Day 1
Dominic Bess Rates His Performance Against India As His Best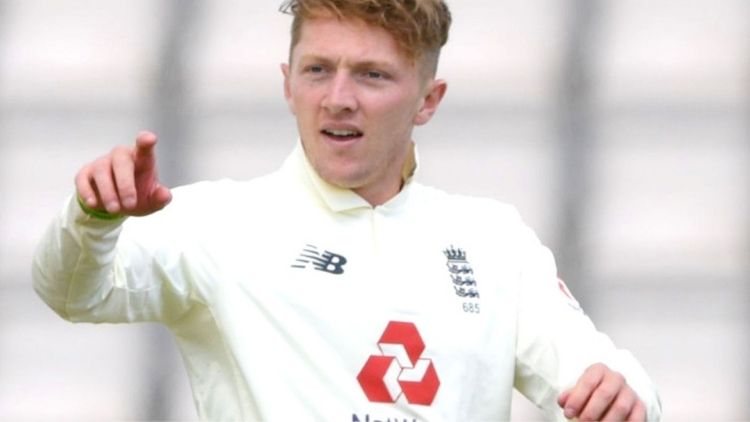 Indian skipper Virat Kohli, who is the backbone of Team India's batting line-up, innings ended at a score of 11 runs. Dom Bess in a virtual conference said that taking Virat Kohli's wicket is very satisfying. As per him, the bowlers will have to bowl in the right areas consistently in order to grab wickets at Cheapauk.
"Kohli's wicket is certainly the most satisfying of my career. He is obviously one of the best players. It is very special, but more for what my process was. It is not about bowling that magic ball. It's about smashing in 10-15 balls in a good area and then something will happen.
Bess has taken two-five wicket haul i-e- South Africa and Sri Lanka. But, he rates his bowling against Team India as one of his best ever.
"Yeah, I think this is the best I have ever bowled. I thought I bowled really well in South Africa (a year ago), but I am coming into this series with not a lot of preparation," he stated.
The off-spinner also backed his teammate Jack Leach to mark a strong comeback in the game. The latter gave away 94 runs in 17 overs without getting a single breakthrough for the side.
"I thought he bowled really well too. Pant is a completely different player. But he came back again and just kept hitting good areas. He is strong mentally and those hits are not going to faze him," Bess added.