Jonny Bairstow, the England wicketkeeper-batsman looked in full form with the bat on Day-1. But, he was caught in front of the stumps by Mohammed Shami. However, Rishabh Pant was the man to play a crucial role in getting Bairstow's wicket. Now, Shardul Thakur has revealed the actual story behind Rishabh Pant convincing Virat Kohli during 1st Test.
Advertisement

England's batting line-up collapsed on Day-1 of the 1st Test against Indian pacers. From Jasprit Bumrah to everyone in the side showcased some brilliant piece of skills while bowling. For the fourth wicket, Joe Root and Jonny Bairstow stitched a good partnership of 72 runs. In the end, Mohammed Shami bowled an inswinger and the ball directly hit the pads.
Shardul Thakur Reveals How Rishabh Pant Managed To Convince Virat Kohli For DRS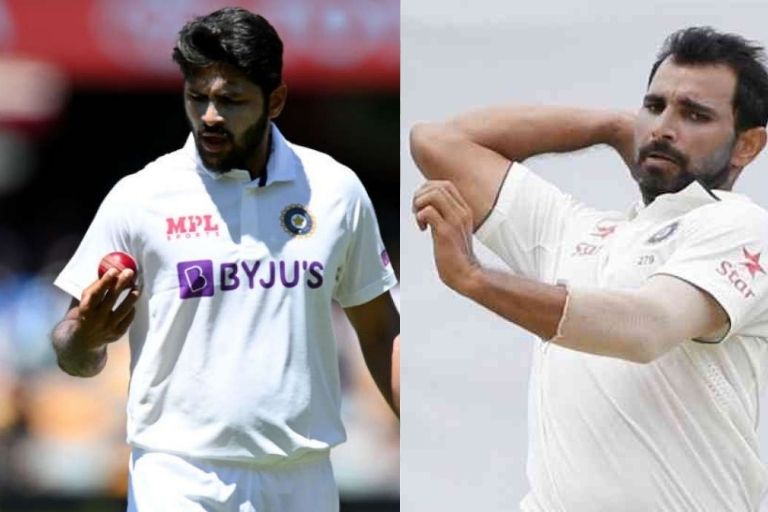 The pacer himself went for a confident appeal but the umpire gave not out. Meanwhile, other players on the field were not confident enough about the appeal. On the other hand, wicketkeeper Rishabh Pant was confident and convinced Virat Kohli to go for a DRS. He was seen convincing the Indian skipper to go for a DRS call. In the end, Kohli went with Rishabh Pant's intuition and India got the priceless wicket of England wicketkeeper-batsman Jonny Bairstow.
Now, Shardul Thakur has raised the curtains from the whole instance. He said that everyone was in doubt and he was standing at the mid-on region. As per him, he knew that the ball hit the pad and it was hitting the middle stump. Meanwhile, Mohammed Shami also had the same opinion which was enough to convince the skipper.
"Shami Bhai immediately told Virat that the ball has hit the middle of the stumps but there was a doubt. I was fielding at the mid-on then and had a strong feeling that the ball has hit the pad twice and there is no bat involved. Everyone was denying Virat to take the review but he was wanting that at least one or two of us say that it's out. Shami Bhai had already said that it was out and I too assured and then we went upstairs and it was given out. It was an important wicket as the collapse started from there." Shardul said.