Australia cricket team thrashed England in the recently organised prestigious Ashes series by 4-0. The hosts' players celebrated their victory on the ground after winning the final and fifth game of the series by a margin of 146 runs in Hobart. The celebration was extended to the hotel that has given air to an unwanted controversy. A clip got viral on social media in which England and Aussie players can be seen partying all night due to which police had to intervene in order to send players back into their hotel rooms.
Advertisement

England's nightmare tour to Australia comes to end after facing 4-0 defeat in the red-ball series. But, there is more left in their tour. The video that is buzzing all over social media consists of three Australian cricketers and England veterans Joe Root and James Anderson.
England and Australian players detained for after party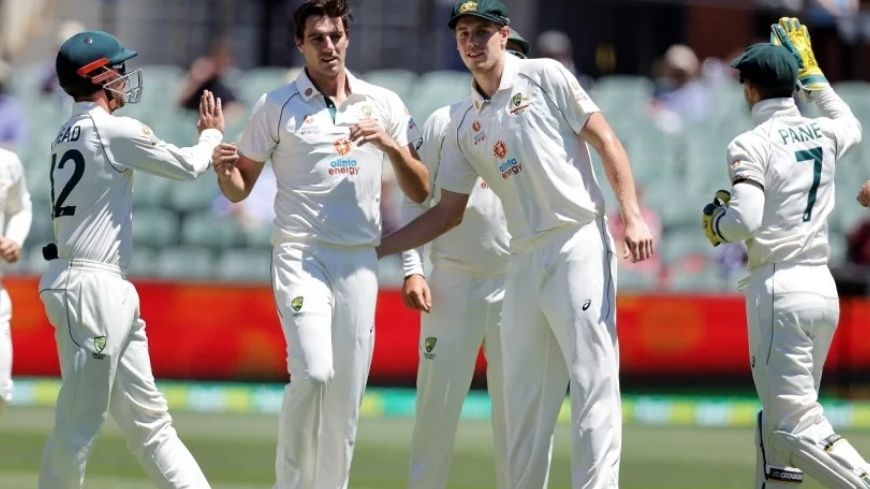 The video was recorded by none other than England's assistant Graham Thorpe. In the clip, it is very well visible that England's Test skipper Joe Root, along with Aussie player Alex Carey, Travis Head, and Nathan Lyon were being confronted by four police officials
The Aussie players were seen donning the whites and England veteran James Anderson was spotted wearing the practice kit of England cricket team.
In the clip, it can be heard, police officials request players to stop drinking and move back to their rooms.
"Time for bed. Thank you.
"They just want to pack up."
There is a clock tower in the clip that shows it was early morning at 6:30 am. The complaint was made by the guests of the hotel for loud music. However, there was nothing related to the behavior of the players. It is learn't that the bar was allowed to open from 10:30 am to 11:00 pm. But, players kept drinking afterward as well.
Finally, the staff had to take the help of the police officials in order to stop the after-party of Aussie players.