Have you been a fan of Cricket games that used to release in the 90s and 2000s? If yes, then you must have stumbled upon a Cricket Series published by EA Sports!
EA Sports have been a significant publisher of amazing Cricket titles for years. Even earlier, the launches of the brand had fans waiting with bated breath.
But, the sad part is that EA Sports is no longer developing any upcoming Cricket Series. Yes, if you were expecting the company to come up with a Cricket title, then you won't get such news.
EA Sports have no plans to develop and launch a Cricket Series. And that puts a stop to all rumors and speculations that have been floating.
The Vice-President of EA Sports, Mr. Andrew Wilson, confirmed that they have moved from Cricket long before.
Mr. Wilson was clear on these aspects 4 years before. He had mentioned in a Gameplanet interview. "This year, SSX was re-launched and we even re-launched FIFA Street. These are the two titles that we had not done for long. They both returned to give us critical appreciation with inspiring sales numbers. But we also had to come up with ground-breaking gameplay for both."
"You get realistic street Football feeling with FIFA Street, along with arcade-based SSX gameplay loaded with incredible innovation. Thus, we are not focused on Cricket currently but other stuff. But we are always on the look to test the market and will come up with new experiences to our customers based on opportunities."
Fans of EA Sports' Cricket titles can still stay positive. It is because Mr. Wilson has also emphasized to revisit EA Sports in a different avatar as per the patterns of the market.
A quick look into the game's history
Published by EA Sports and developed by Melbourne House, Cricket 96 was the first title in the Series. But it was only an update on an earlier released version of the title – Super International Cricket. Super Nintendo had released this game back in 1994. In Europe, Cricket 96 was unveiled as Ian Botham's International Cricket 96.
Later, fans enjoyed a better version in Cricket 97. It was equipped with 3D Stadiums, Ian Botham's and Richie Benaud's inspiring commentary, along with superior graphics. Nonetheless, the game failed to provide any freshness to the players' representation. The routine 2D sprites were retained akin to earlier released patches.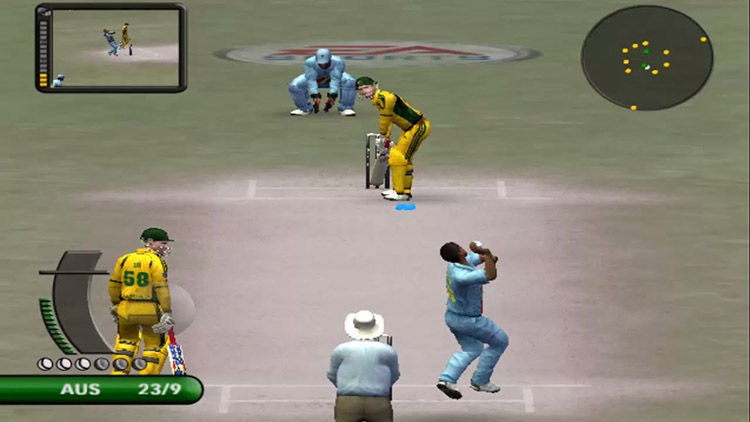 During the 1998-99 Ashes Series, Cricket Ashes Tour made its way into the market with better players' representations and statistics. The game worked big time. It was among one of the most realistic games of Cricket to come up.
EA Sports had worked immensely on its Cricket titles by 2004 to make way for superior graphics and gameplay.
EA Sports released Cricket 2004, which was designed by HD Studios. The game had all International Teams and even included Australia and England Domestic sides.
Even though the title was released for PlayStation 2 and Windows, IGN reviewed it and found that it had horrible graphics to enjoy on PlayStation 2.
EA Sports basked in the success as Cricket 2004. Andthe gamewent on to become a rage among fans. It did that despite being criticized for its shaky graphics. It was not the end of it – Cricket 2004 inspired EA Sports to launch Cricket 2005. The game was also released for Xbox, along with Play Station 2 and Windows.
EA Sports' last game under the Cricket Series was Cricket 2007. But the game lacked in graphics and gameplay. Though it had many improvements like Test Matches, Weather reports, and new playing venues, there were few buyers.
Why EA Sports moved away from publishing Cricket Games?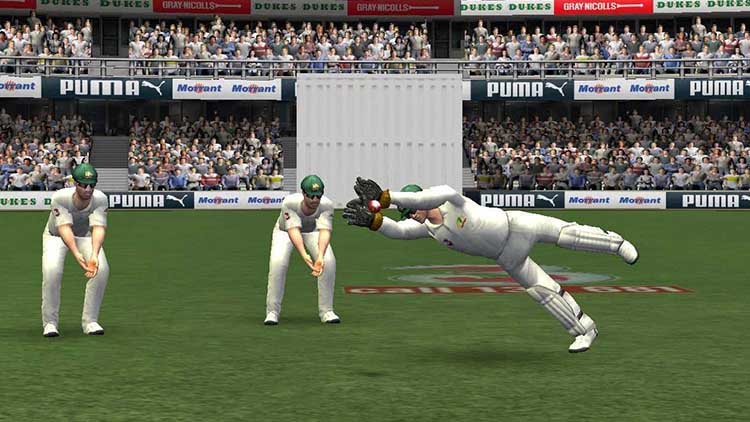 Have you played games like FIFA 08 and FIFA 16 – both EA Sports' ventures? You may know how far games have improved if you compare them.
If you put Cricket 2007 to test with such games, then it won't match the quality being served now. Yes, being a True Blue fan, you will only be able to remember a gone era.
Many reasons forced EA Sports to stop coming up with Cricket titles. And one was the limited appeal of Cricket when compared against Football.
The key market for EA Sports was South Asia, but its Cricket titles worked only in New Zealand, Australia, and England.
The out of control piracy issues in such regions further proved as a dampener. And this reduced the profits margins of EA Sports. Such was the situation that the titles of EA Sports failed to touch its estimated revenue margins.
What's more, EA Sports also had to face legal issues with the Board of Control for Cricket in India (BCCI). It saw the company losing Indian players' licensing rights. With only a few exciting fans in a dwindling market, the Cricket Series had to doom.
Soon, EA Sports started facing more issues. Gamers moved away from its titles. It was due to unsatisfactory graphics and gameplay and players' nonsense generic names.
Thus, it led EA Sports to recognize that there was no point investing in a venture that was already in the loss.
It not only happened to EA Sports' Cricket Series but even to titles of other developers. The most evident example was of Codemasters' Brian Lara Cricket series. It was a major let down similarly like EA Sports Cricket games.
In his interview, Mr. Wilson hinted at issues like logistic challenges and other market forces not helping develop Cricket Series: "Subcontinent plays a vital role in making or breaking a Cricket Series. We are also facing tons of roadblocks related to infrastructure and economics. We will come up with a Cricket game for sure if we get to address all challenges."
We understand the issues raised by Mr. Wilson and are on the same page.
Unless ICC stops treating Cricket only as being big three's asset, we don't see it progressing to other parts of the world. And we don't see it as a near-future probability.
Hence, it won't be wrong to mention that Cricket-based video games may not have a bright future ahead.