Indian tennis star Sharath Kamal got off to a great start in the Olympics in his first game of this year. He defeated Portugal's Tiago Apolonia in a difficult game of the second round. Indian tennis player got a bye in the first round and was tipped to play against a strong opponent. Bt, his elegance, athleticism helped him in winning a close game. And, India is still in contention of winning a medal in Table Tennis.
Sharath Kamal didn't get to a great start in the game against the Portuguese. He was not able to find a solution for the Tiago Apolonia's serves in the first set. Even he was failing to use his most trusted stroke i-e- forehand. However, in a high-profile crucial game, the Indian tennis star didn't lose his composure and got back strongly in the very next set.
Sharath Kamal Earns A Spot In The Next Round Of Mens Single in Olympics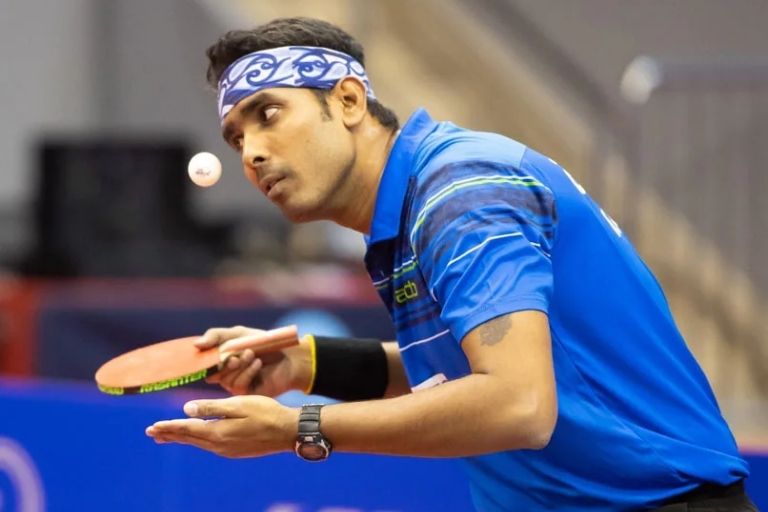 He lost the opening set by 2-11 but managed a win by 11-8 followed in the next set by 11-5. In the third set, it was Tiago Apolonia's turn, who got back in his grooves by winning it by 9-11. The game came down to an enthralling point of 3-2.
Every Indian sports fan was waiting for their player to come up with a win and Sharath Kamal did live up to the expectation of Indians. He defeated Portuguese player Tiago Apolonia in the final and sixth set of the game. And, finally, he managed to qualify for the quarter-final of the singles competition by defeating Portugal's tennis star by 2-11, 11-8, 11-5, 9-11, 11-6, 11-9.
Sharath Kamal seeded 20th will now be facing a defending Olympic and world champion Ma Long of China.