India's poor run in Tokyo Olympics continues in the shooting category. Everyone's hope to win a medal shattered after Manu Bhaker and Saurabh Chaudhary were knocked out of the 2nd round in 10-meter air pistol mixed doubles. On the other hand, Abhishek Verma and Yashaswini Singh Deswal failed in even qualifying the very first round of their category.
Indian shooter Manu Bhaker and Saurabh Chaudhary got off the mark brilliantly in the first round. They collected 582 out of 600 points in the first round and easily qualified for the 2nd stage. But, everything changed dramatically in the 2nd round for the star Indian shooters.
Saurabh Chaudhary, Manu Bhaker fail knocked out of the 10m air pistol mixed team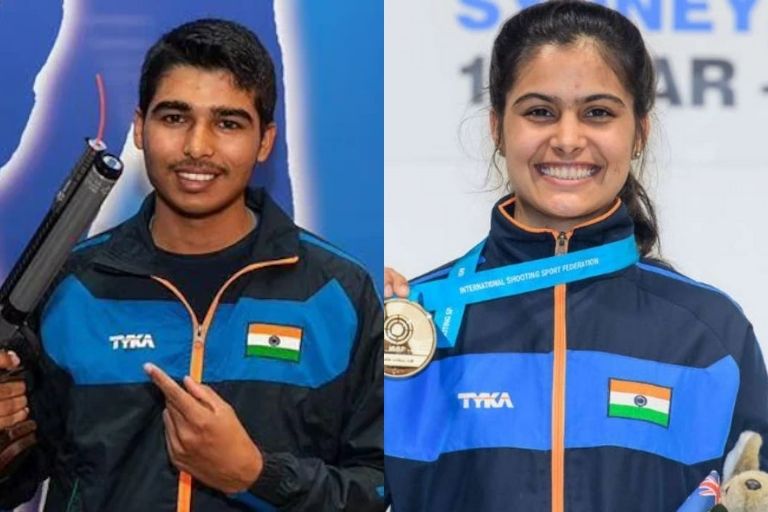 They failed in controlling their nerves in the high-profile game and didn't get to a good start. The duo collected only 380 points out of 400 and finished in the 7th position. The pair had to finish within the top four in order to compete for the medal. But that was not the case.
In 1st series, the Indian pair shot 188 points out of 200. Saurabh Chaudhary managed 96 and Manu Bhaker collected 92 points. The duo tried making a good comeback in the 2nd series as they collected a total of 192 points. But, their effort was not enough in getting their place reserved in the top four.
In the end, China's Jiang Ranxin and Pang Wei finished as the table-toppers with 387. ROC's Vitalina Batsarashkina and Artem Chernousov second with 386. Now, both the teams will meet in the gold medal match.