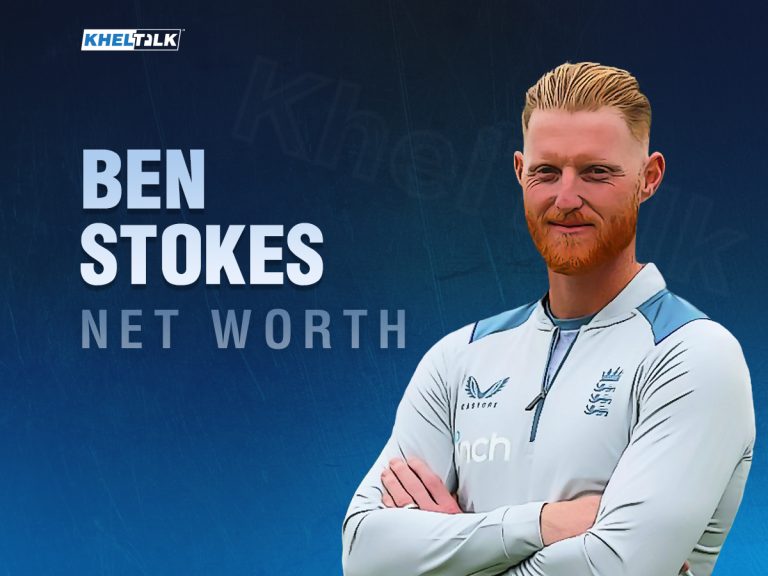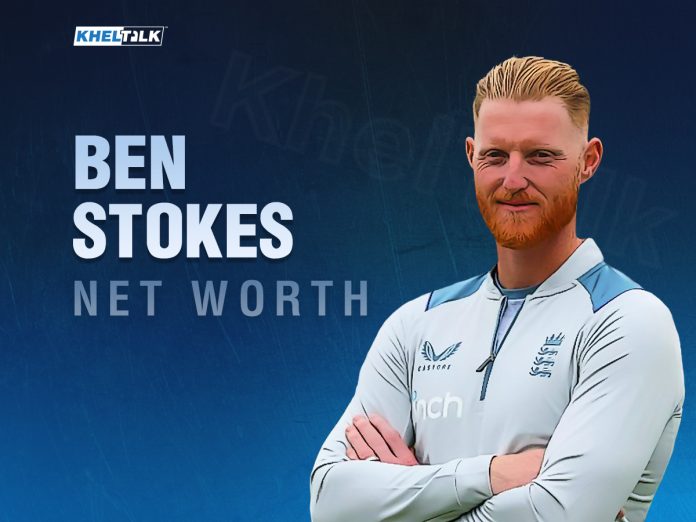 | | |
| --- | --- |
| Name | Benjamin Andrew Stokes |
| Age | 32 |
| Born | Christchurch, New Zealand |
| Married | Yes |
| Net Worth | $13 Million |
| Source of Income | Professional Cricket, Brand Endorsements |
Born on 4th June 1991, Ben Stokes is one of the finest all-rounders to step on the cricket field. The 32-year-old was also named the ICC Test Cricketer of the Year in 2023. Not only a great player, but he has also proved that he is one of the best test captains the England Cricket Team has ever had.
Currently, the right-handed batter has retired from the ODI format. But in December 2022, he hinted that he might come out of his retirement to play for his country in the upcoming ICC ODI World Cup.
Ben Stokes Net Worth
Ben Stokes' Net Worth is estimated to be around $13 million in 2023. This wealth not only comes from his performance in the field but also from multiple brand endorsements. Maintaining such a good and responsible image inside and outside the field definitely helps him in getting these endorsements from big brands.
Ben Stokes Salary
Ben Stokes earns around 1.3 Million dollars every year from his salary. This salary includes both, his IPL fee and the fees paid by the English Cricket Board. This amount does not include the fee the Englishman charges for advertisements and endorsements.
Endorsements
Ben Stokes is the favorite face of many brands when it comes to their endorsement. This is because of the responsible image that Ben has maintained even outside the cricket field. Here are some of the brands which have been represented by the current test captain of England.
Adidas
Redbull
GM (Gunn & Moore)
London Pilsner
Dream11
Royal Stag
Seaham Hall
Predator
Ben Stokes Assets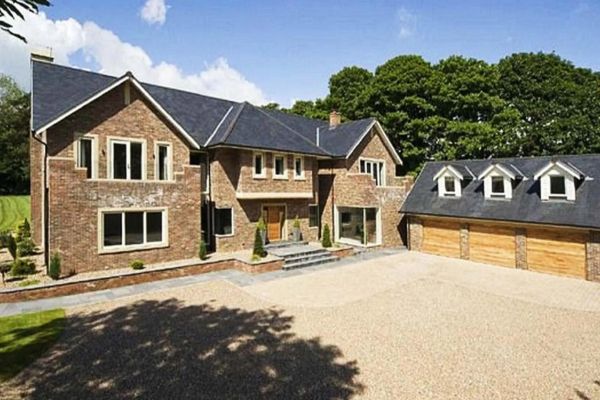 Ben Stokes owns a huge mansion in County Durham that previously belonged to the former footballer Adam Johnson. The England Cricket Star has paid around € 1.75 Million for the five-bedroom mansion.
Apart from his own residence, Ben owns multiple properties all across England which are used as long-term investments.
Ben Stokes Career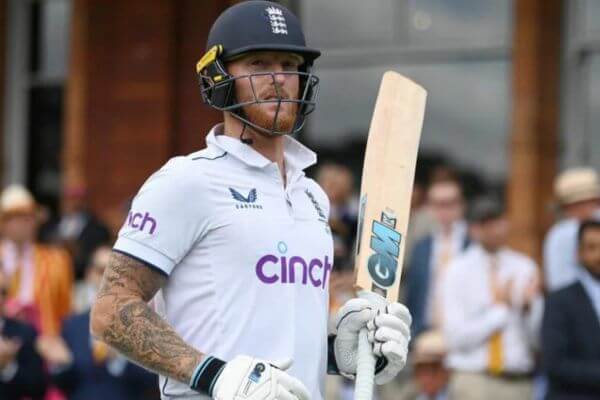 Benjamin Andrew Stokes is an English international cricketer who has made major contributions to the sport. Let us dive into his early career and professional debut, exploring the background, upbringing, and passion that shaped him into the remarkable player he is today.
Early Career
A. Background and Upbringing:
Natively from New Zealand, Stokes moved to England in his childhood only, bringing with him a natural talent for cricket. Growing up, he was exposed to cricket's rich history and culture, which caught his interest and set him on this path of becoming one of the greatest cricketers ever.
B. Introduction to Cricket at a Young Age:
From a young age, Ben showed extraordinary skills and enthusiasm for the game. He started playing at the local level, showing a natural talent for both batting and bowling.
C. Development of Skills and Passion for the Sport:
As Stokes went forward, his passion for cricket continued to grow. He dedicated countless hours to the game refining his technique and tirelessly working on his abilities. His hard work and consistency paid off, as he steadily climbed the ladder of success.
Professional Debut
A. Ben Stokes' First-Class Debut:
Stokes made his first-class debut representing his home, Durham. In his debut match, showcased immense talent and marked the beginning of what would become an excellent career.
B. Impressive Performances at the Domestic Level:
Stokes quickly made a name for himself in domestic cricket, with consistency in delivering exceptional performances. His ability to excel in high-pressure situations and contribute significantly to his team's success caught the attention of selectors and fans alike.
C. Selection for the England National Team:
The Englishman's exceptional skills and consistency in performances earned him a well-deserved spot in the England national team. Representing his national team at the highest level was a dream come true for him, and he embraced the opportunity with the utmost determination and passion.
In conclusion, Ben Stokes' early career and professional debut laid the foundation for his remarkable journey in cricket. From a young age, Ben displayed immense talent and developed a good passion for the sport. Stokes' first-class debut and constant impressive performances earned him a place in the country's national team. Stokes' journey is proof of the power of dedication, hard work, and never-ending love for the game.
Overall Success and Records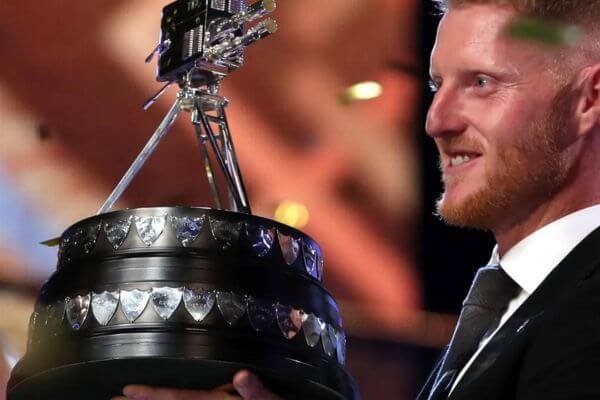 Man of the Match in the final of the 2019 Cricket World Cup.
Second-fastest Test double hundred in terms of balls faced.
Fastest 250 in Tests for which he took only 196 balls.
The second highest number of sixes in a Test inning – 11 sixes
The highest number of sixes in a Test career
Most runs in a Test inning at the sixth position – 258 runs
Most runs in the first session of a day in Tests – 130 runs
Highest Test partnership for the sixth wicket. He achieved this feat against South Africa when he made a partnership of 399 runs with Jonny Bairstow.
Became the second cricketer after Ian Botham to have over 4,000 runs and over 100 wickets in Tests for England.
The highest number of sixes in a County Championship innings – 17 (for Durham against Worcestershire in May 2022)
Awards
He was awarded the Freedom of the Borough of Allerdale on 25 September 2019.
He was awarded the 2019 BBC Sports Personality of the Year in Aberdeen.
Stokes was appointed Officer of the Order of the British Empire (OBE) in the 2020 New Year Honours for services to cricket.
Cricket World Cup Winner 2019
He was named the Wisden Leading Cricketer in the World in 2020, 2021, and 2023 editions of the Almanack.
Named as the Indian Premier League's Most Valuable Player for the 2017 season.
Ben Stokes Stats
Career Batting Stats: Left-Handed Batsman
Format
M
Inn
NO
Runs
HS
Avg
BF
SR
100s
50s
4s
6s
Test2013–
93
168
7
5756
258
35.8
9783
58.8
12
28
690
109
ODI2011–
105
90
15
2924
102*
39.0
3075
95.1
3
21
238
88
T20I2011–
43
36
9
585
52*
21.7
457
128.0
0
1
42
22
IPL2017–
45
44
6
935
107*
24.6
698
133.9
2
2
81
32
Career Bowling Stats: Right-Arm Fast Medium Bowler
Format
M
Inn
B
Mdn
Runs
W
BB
Econ
Avg
SR
4W
5W
Test2013–
93
144
11381
341
6271
196
6/22
3.30
32.0
58.1
8
4
ODI2011–
105
88
3110
8
3137
74
5/61
6.05
42.4
42.0
1
1
T20I2011–
43
36
612
1
856
26
3/26
8.39
32.9
23.5
0
0
IPL2017–
45
38
689
2
992
28
3/15
8.63
35.4
24.6
0
0
Ben Stokes Personal Information
| | |
| --- | --- |
| Name | Benjamin Andrew Stokes |
| Date of Birth | 4 June 1991 |
| Age | 32 years |
| Place of Birth | Christchurch, New Zealand |
| Parents Name | Gerard and Deb Stokes |
| Turned Pro in | 2011 |
| Professional debut in | International ODI |
| Citizenship | New Zealand |
| Height | 1.85 m |
| Weight | 80kg |
| Spouse | Clare Ratcliffe |
| Children | Layton and Libby Stokes |
| Siblings | No |
| Hair Colour | Blonde |
| Eye Colour | Blue |
| Religion | Christian |
| Known for | Professional Cricket |
Ben Stokes Wife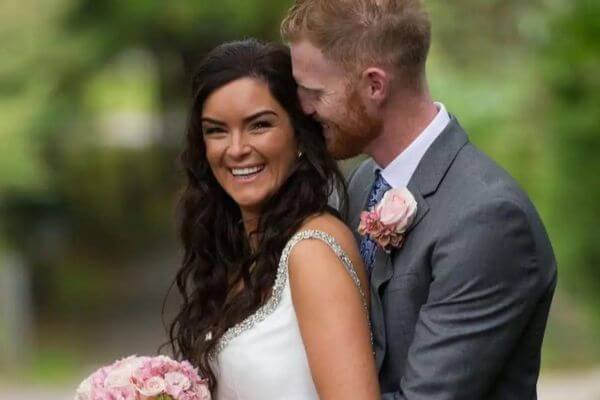 Their love story began in 2010 when Clare Ratcliffe, a primary school teacher, sent Ben Stokes a friend request on Facebook. Intrigued by her charm, Ben accepted the request, sparking the beginning of their friendship. Within five months of getting to know each other, they decided to get serious about each other.
The couple got married in a private ceremony surrounded by their close ones which also included famous cricketers who celebrated their union, on October 14, 2017
Behind every successful individual lies a loving partner, and for Ben Stokes, his wife Clare Ratcliffe is his rock. Their journey from friendship to marriage exemplifies the power of love and unwavering support. As Ben continues to excel in his cricketing career, Clare remains by his side, nurturing their family and creating a beautiful life together.
Ben Stokes Controversies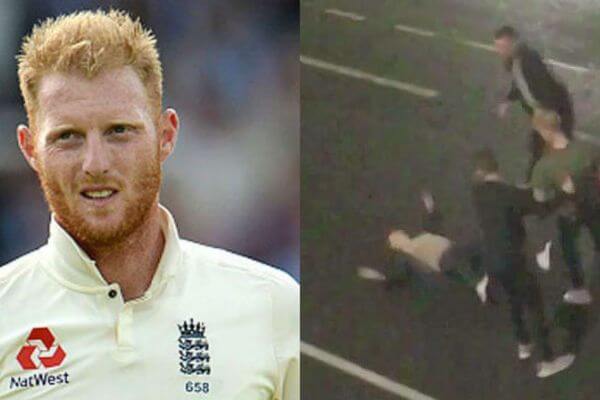 Benjamin Andrew Stokes is a highly talented cricketer from England, who has been involved in some notable incidents throughout his career. These incidents have garnered attention from the media and sparked debates among fans and critics. Let us delve into a few of these instances.
One of the most prominent controversies surrounding Ben occurred in 2017 outside a nightclub in Bristol. During the Ashes tour, Stokes was embroiled in a late-night altercation, resulting in him being charged with affray and subsequently facing suspension from representing his country.
Another incident that drew criticism was during the West Indies tour in 2018. Stokes engaged in a heated argument with a spectator during a test match, which was caught on camera. This behavior faced backlash, raising concerns about his temperament and ability to handle pressure on the field.
In 2019, Stokes faced significant backlash for his on-field conduct during the Ashes series. He engaged in heated exchanges with opposing players, leading to questions regarding his sportsmanship.
Furthermore, Stokes has encountered criticism for certain posts and comments on social media, particularly on platforms like Twitter. Some of these instances have been deemed controversial, underscoring the importance for Stokes to be mindful of his public image.
FAQs
Q. For which IPL team did Ben Stokes play in 2023?
A. Ben Stokes played for CSK (Chennai Super Kings) in 2023.
Q. Has Ben Stokes retired?
A. Ben has retired only from the ODI format.
Q. How many tattoos does Ben have?
A. Ben Stokes has 13 tattoos in total.
Q. Is Ben Stokes the captain for Ashes 2023?
A. Yes, Ben is leading the England team in Ashes 2023
Q. What is Ben Stokes' jersey number?
A. His jersey number is 55.