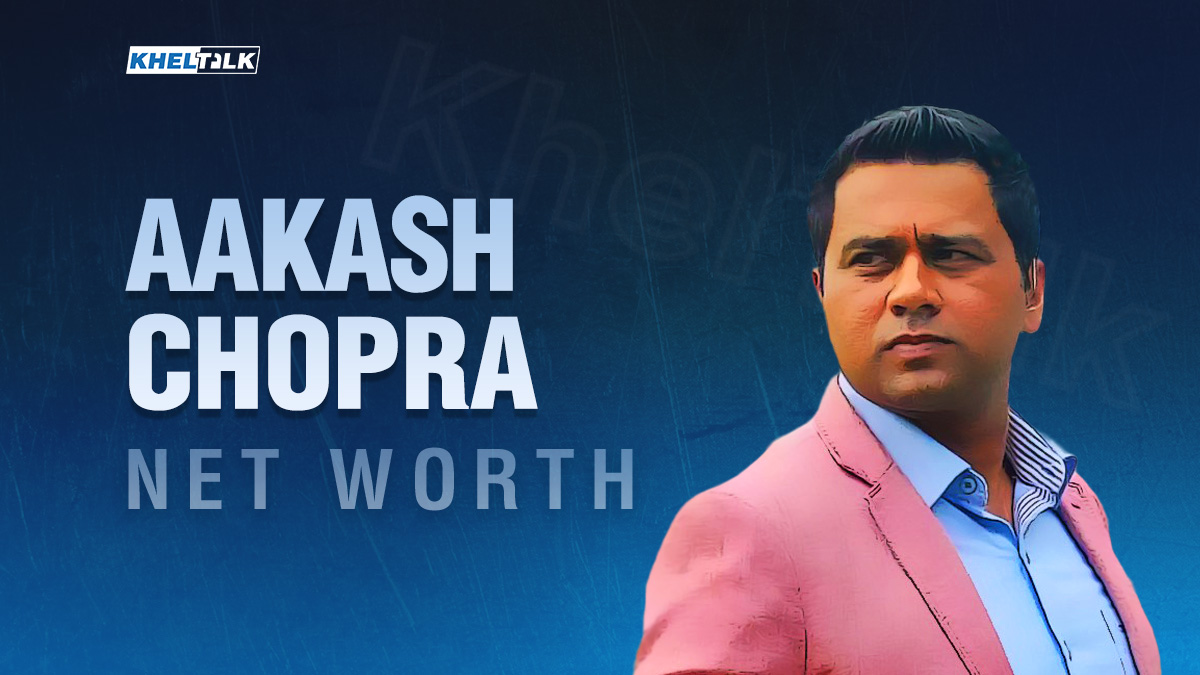 What is Aakash Chopra's Net Worth?
| | |
| --- | --- |
| Net Worth | $6 million (INR 42 Crores) |
| Age | 45 years |
| Born | 19 September 1977 |
| Country of Origin | India |
| Source of Wealth | Professional Cricketer, Commentator, and Sports presenter |
| Last Updated | January 2023 |
Aakash Chopra is a former Indian cricketer who currently works as a Cricket pundit and commentator. Born 19 September 1977 in Agra, Uttar Pradesh, India, Chopra has gone on to represent the Indian team in 10 test matches.
Chopra made his professional debut in the early 2000s and retired from the sport in 2013. He has also represented two IPL franchises during his career.
Following retirement, Chopra stepped into Cricket commentary and cricket shows. He has worked with esteemed media outlets like Cricbuzz, Star, and Sony.
In this article, we will have a look at Aakash Chopra's Salary, Net Worth, Personal Information, Career details, Affairs, Controversies, FAQs, etc
Aakash Chopra's Net Worth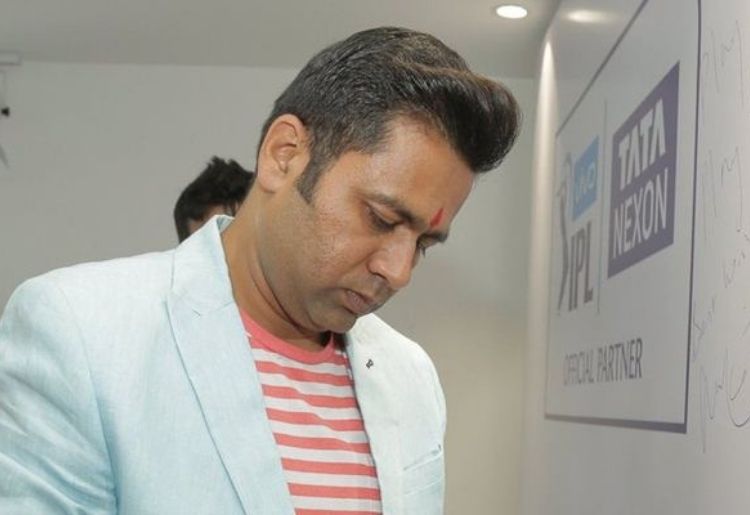 Net Worth:
Aakash Chopra's net worth is reported to be around $6 Million or 42 Crores in Indian Rupees. He has earned his net worth through endorsements, his playing career, his post-cricket career, etc.
Salary:
Aakash Chopra's salary is rumored to be between Rs. 20 Lakhs – Rs. 30 Lakhs per month. In dollars, this estimate will fall around $35,000-40,000.
Also Check: Shane Watson Net Worth 2023
Endorsements:
It is not known if Aakash Chopra currently endorses any brands.
Assets and Cars:
The former Indian cricket has kept mum when it comes to his luxurious lifestyle. Hence we don't know much about this.
Also Check: Viswanathan Anand Net Worth 2023
Aakash Chopra's Personal Information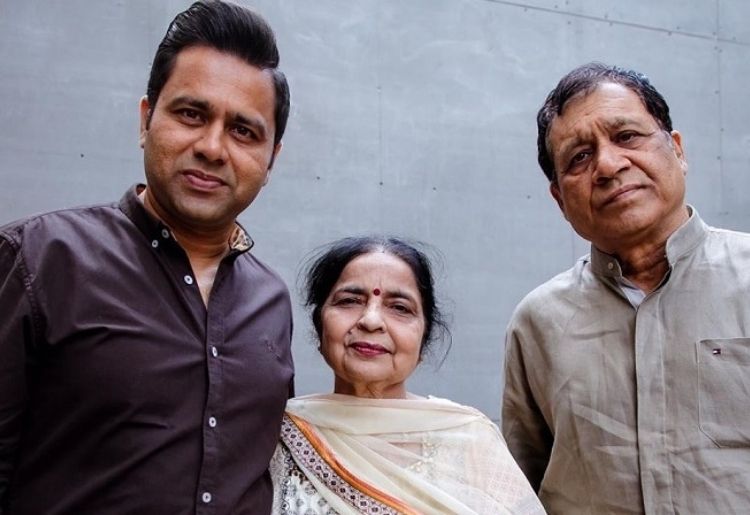 The following is Cricketer Aakash Chopra's info:
| | |
| --- | --- |
| Name | Aakash Chopra |
| Date of Birth | 19 September 1977 |
| Age | 45 years |
| Place of Birth | Agra, Uttar Pradesh, India |
| Parents Name | Shyam Lal Chopra (Father) |
| Batting Hand | Right Handed |
| Bowling Hand | Right Handed Medium Pacer |
| Education | Not known |
| Professional debut for the Indian team | 2003 |
| Citizenship | Indian |
| Height | 5'9″ |
| Weight | 69 kgs |
| Wife | Aakshi Mathur |
| Children | Aarna Chopra |
| Siblings | Aekta Chopra (Sister) |
| Hair Colour | Black |
| Eye Colour | Black |
| Religion | Hindu |
| Known for | Professional Cricketer, Cricket Presenter |
Aakash Chopra's Cricket Career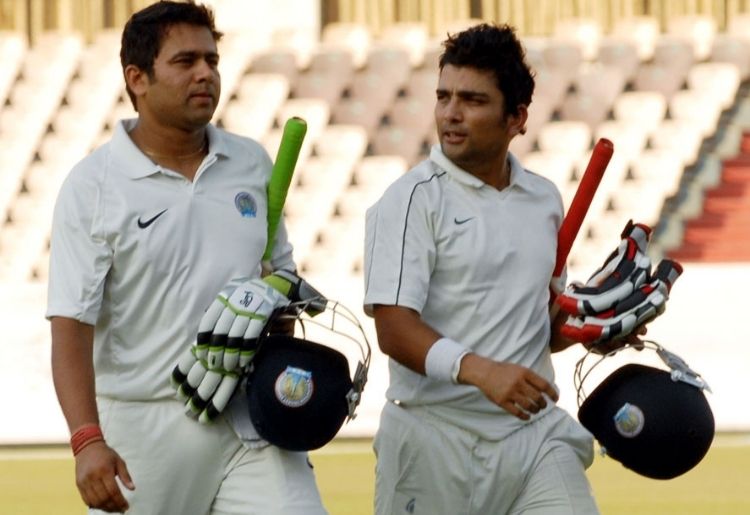 First-Class: Aakash Chopra reportedly started his First-Class career around 1996/97. He started playing for Delhi in his early career and has also helped his side win the Duleep Trophy and a Ranji Trophy.
Later in his career, Aakash Chopra moved to Rajasthan as a guest player. With Rajasthan, he lifted the Ranji Trophy twice also making the state the first Plate division team to win the title.
Indian Cricket Team: Aakash Chopra made his test debut for India at Ahmedabad in 2003. The opponent for his first test match was New Zealand.
Aakash Chopra's career highlight came in the Mohali test where he scored the 50s in both innings against New Zealand in the second test of the 2003/04 series.
Owing to his performances, he was also selected for the Australia tour in 2004. Here Chopra performed well in the Melbourne and Sydney tests along with his opening partner Virender Sehwag.
Aakash Chopra would next be selected in the Pakistan Tour 2004 but he could not perform barring a single inning.
His penultimate chance came in the Border-Gavaskar Trophy in 2004 when he was selected as the replacement of the injured Sachin Tendulkar in the first test at Bengaluru. But a bad performance saw him axed from the match at Chennai.
Aakash Chopra got another chance at the 3rd test in Nagpur but he could not perform. This was the end of his Indian career.
Indian Premier League: Aakash Chopra was picked up by the Kolkata Knight Riders in the first edition of the IPL. But Chopra failed to perform and scored just 53 runs in 7 matches. This saw him being axed from the side.
In the second season, Aakash Chopra was sent home even before the tournament started, citing fitness issues
In 2011, Aakash Chopra joined Rajasthan Royals but he was not given a chance to play.
Also Check: Saachi Marwah, Nitish Rana's Wife Net Worth
Aakash Chopra's Career Records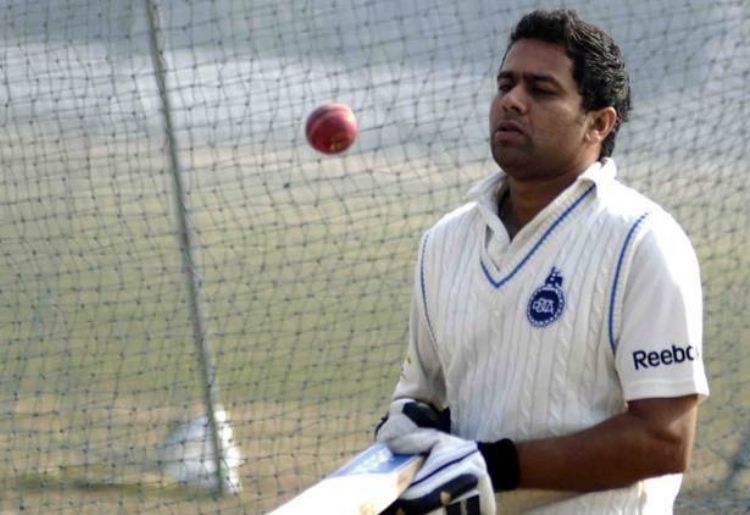 India (Test Cricket)
Matches = 10
Runs scored = 437
Batting Average = 23.00
Strike Rate= 34.6
50s= 2
100s= 0
Highest score = 60
Catches= 15
Indian Premier League
Matches = 7
Runs = 53
Average = 8.8
Strike Rate= 74.8
First-Class Cricket
Matches = 162
Runs = 10,839
Batting Average = 45.4
Wickets = 6
Economy= 4.14
Bowling Average = 58.0
Aakash Chopra's Accomplishments (as of January 23′)
Duleep Trophy
Ranji Trophy (3 times) (2x Rajasthan, 1x Delhi), etc.
Aakash Chopra's Wife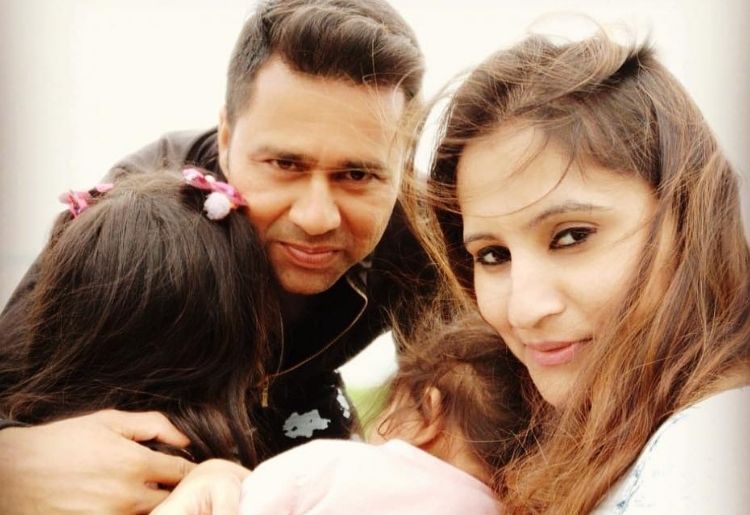 Aakshi Mathur: Former Indian cricketer Aakash Chopra has been married to Aakshi Mathur since 2009. The couple reportedly dated for some time before they tied the knot.
She is a housewife by profession and appears on Aakash Chopra's Youtube channel as well. Being a fellow cricket enthusiast, she is creating a fandom for herself.
The couple has two daughters together. One of their daughters is named Aarna while the name of the younger daughter is not known. The couple is very much in love and we hope they last a lifetime together.
Also Check: Shane Warne Net Worth 2023
Aakash Chopra Controversies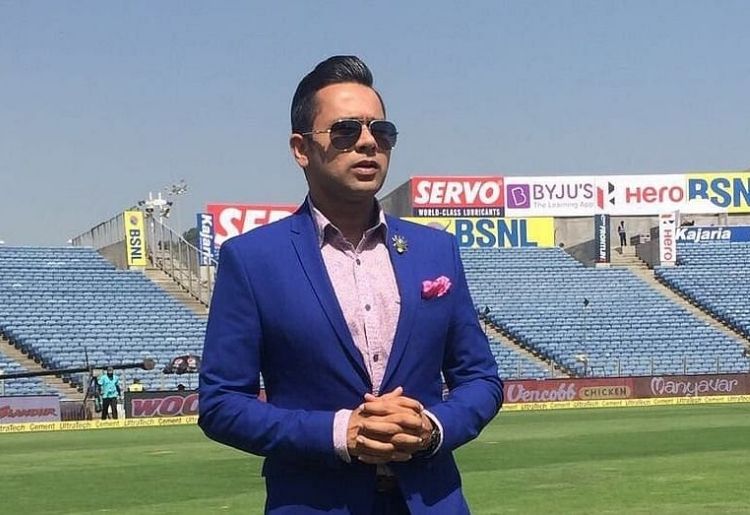 Aakash Chopra has stayed out of any major controversies in his playing career and his career as a cricket analyst and presenter.
There have been a few bust-ups on social media with other players and personalities. But nothing has been a major blow-up to tarnish the image of the ex-cricketer.
Many Indian fans don't like his Hindi commentary because he uses very poetic words for certain instances. But overall, this has in itself turned into a positive change as many young kids try to copy his commentary style.
Also Check: Krunal Pandya's Wife, Net Worth, Early Life, and Marriage
Aakash Chopra's Social Media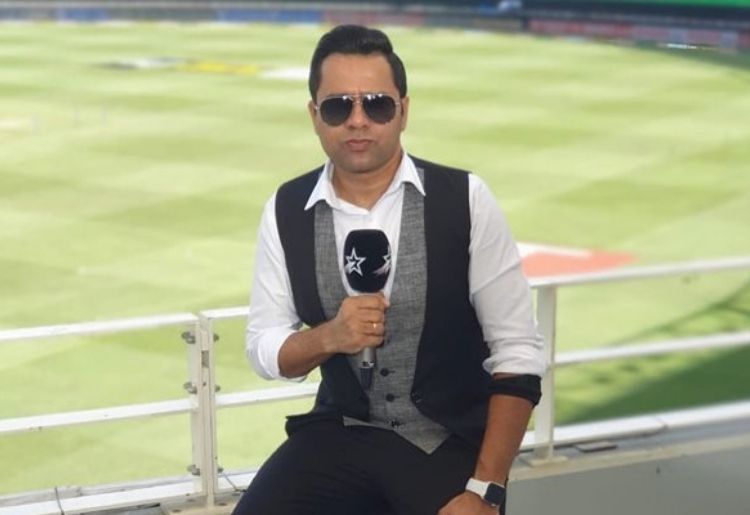 The cricket commentator is active on social media as well
His Twitter handle is: @cricketaakash (3.7m+ followers)
His Instagram handle is: @cricketaakash (1.9m+ followers)
Aakash Chopra generally posts about cricket, his family, and his friends.
Aakash Chopra FAQs
Q-

What is the name of Aakash Chopra's kid?
He has two daughters. One of them is named Aarna Chopra and the name of the younger one is not known.
Q-

Does Aakash Chopra still play Cricket?
No, he retired from Cricket in 2013.
Q-

Against whom did Aakash Chopra make his India debut?
He made his Indian test debut against New Zealand
Q-

Where does Aakash Chopra currently live?
It is reported that he currently lives in Mumbai.
Q-

What is Aakash Chopra's biggest accomplishment?
He has won the Ranji Trophy title 3 times
Q-

Who is Aakash Chopra married to?
Aakash Chopra is married to Aaskshi Mathur
Read Our Review