Harbhajan Singh needs no introduction. The right-arm off-break bowler has been the mastermind behind major victories India has accomplished numerous times. "Bhaji" or "the Turbanator" is his nickname. In 2009, Singh was awarded the Padma Shri, India's fourth-highest civilian honor. In early 1998, Singh made his Test and One Day International (ODI) debuts but Initial investigations regarding the legality of his bowling action, as well as other disciplinary events, harmed his career early phase.

The turning point in his career came when Indian captain Sourav Ganguly called for Harbhajan to be included in the Border-Gavaskar Trophy side in 2001 when star leg spinner was Anil Kumble injured, this was the moment when his career was resurrected. Harbhajan Singh established himself as the team's key spinner in that series victory over Australia, taking 32 wickets and became the first Indian bowler to take a hat-trick in Test cricket. After this match, his international career got an amazing boost and made him one of the key players of India. He was a key member of the 2007 and 2011 Cricket World Cup-winning teams.
Dwayne Johnson Net Worth 2021: Income, Endorsements, Supercars, Wages, Property, Affairs– Read More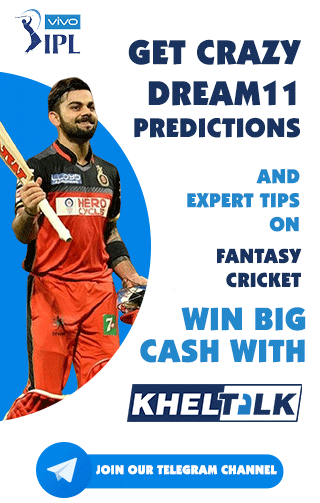 Harbhajan Singh was raised in a Sikh household. Sardar Sardev Singh Plaha, a businessman who owned a ball bearing and valve plant, is his father. Harbhajan was set to inherit the family company, but his father insisted that he should focus on cricket and represent India. Harbhajan was first trained as a batter by Charanjit Singh Bhullar, but after his coach's unexpected death, he switched to spin bowling under Davinder Arora's supervision. We'll talk about his career as a member of the Indian Cricket Team, his accomplishments and records, his enterprises, and, most importantly, his earnings and net worth.
Harbhajan Singh Net Worth 2021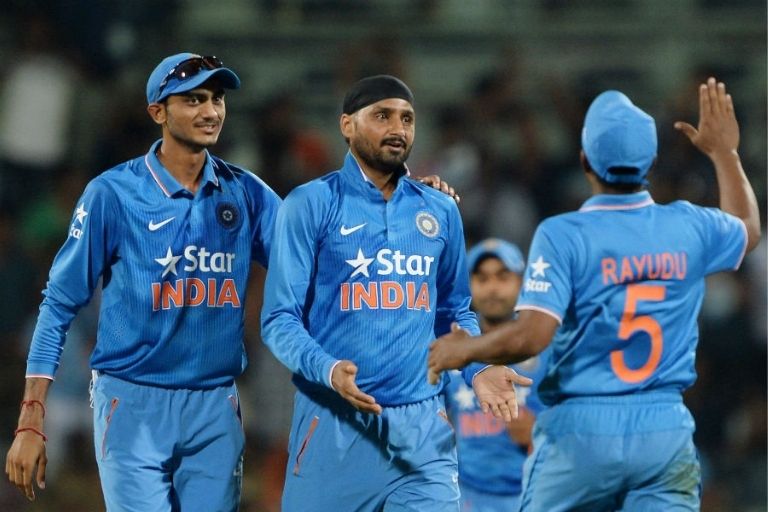 Harbhajan Singh's entire net worth is estimated to be $9 million USD, which is roughly 65 crore Indian rupees in Indian currency. Cricket provided the majority of his income and net worth. Harbhajan Singh's brand value is also quite high, and he is regarded as one of the most respected players on the planet. He also makes a lot of money commentating on numerous international and national cricket matches.

Harbhajan Singh Net Worth over the years
| | |
| --- | --- |
| Year | Net Worth (in rupees) |
| 2017 | 52 crore |
| 2018 | 56 crores |
| 2019 | 61 crores |
| 2020 | 59 crores |
| 2021 | 65 crores |
Let's now go into details of Harbhajan Singh's net worth.
Harbhajan Singh's Source of Income
IPL Income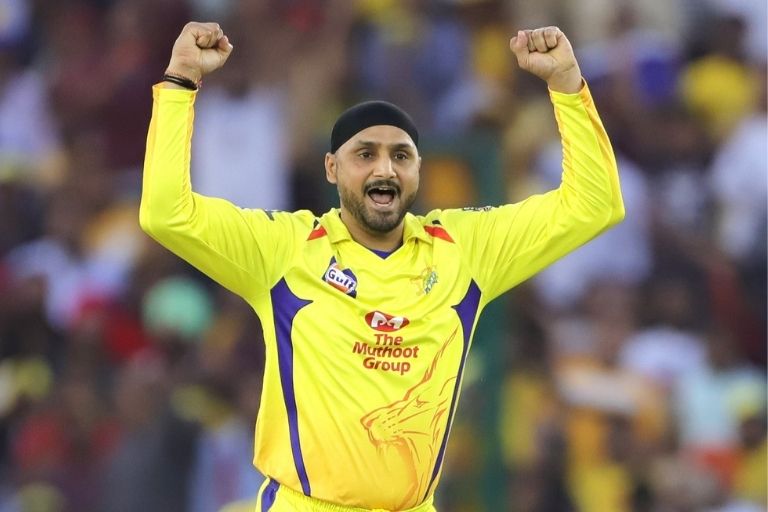 Harbhajan Singh is IPL's all-time 5th wicket-taker and is regarded as the best off-spinner of the league. Harbhajan Singh started his career with Mumbai Indians and was one of their costliest buys in the inaugural auction of IPL with 3.4 crores and played for them for 10 years. He had a special bond with the Mumbai franchise and was part of 3 IPL winning campaigns with them.
Mumbai Indians released him ahead of mega auctions in 2018 and then he was snapped by Mumbai's arch-rival Chennai Super Kings for 2 crores. He again won the IPL trophy with them and is in the elite list of players winning IPL four times. In the recent 2021 auction, he was picked by Kolkata Knight Riders for 2 crores. He has almost made 60 crores through IPL
| | |
| --- | --- |
| Year | Salary (in rupees) |
| 2008 | 3.4 Crores |
| 2009 | 3.4 crores |
| 2010 | 3.4 crores |
| 2011 | 5.98 crores |
| 2012 | 5.98 crores |
| 2013 | 5.98 crores |
| 2014 | 5.5 crores |
| 2015 | 5.5 crores |
| 2016 | 5.4 crores |
| 2017 | 5.5 crores |
| 2018 | 2 crore |
| 2019 | 2 crore |
| 2020 (ruled out) | 2 crore |
| 2021 | 2 crore |
Harbhajan Singh's Brand Endorsements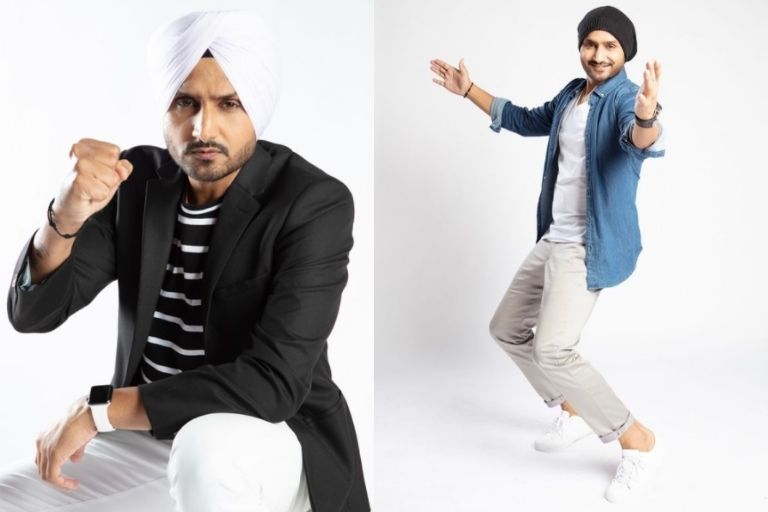 Brand endorsements account for a large portion of an athlete's salary, and Harbhajan is no exception. He had promoted many brands in his peak times. Brune and Bareskin, Ebikego, Fan2Play, Movado, Captain Steel, Royal Stag, Pepsi, Colgate, Rummy Culture, Lays, Muthoot Finance are some of Harbhajan's supported brands. His current brand collaborations are.
Royal Stag
Colgate.
Lays
Muthoot Finance
Movado
Fan2Play
eBikeGo
Bareskin and Brune
CoinDCX Go
Harbhajan Singh Social Media Appearance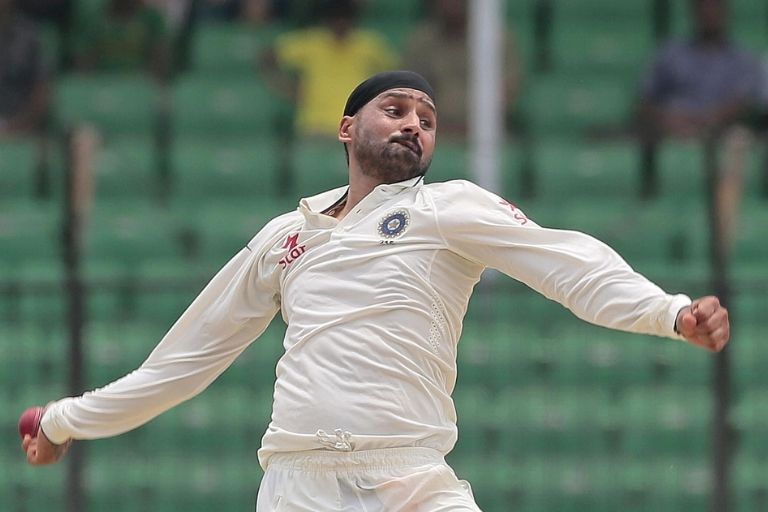 Harbhajan Singh is still active on Twitter and other social media channels. Harbhajan Singh uses his social media platforms to keep his supporters up to date on his daily activities. Social media provided him with a sizable portion of his income.
| | | |
| --- | --- | --- |
| Social Media Platform | Followers | Profile Link |
| Instagram | 4.4 million followers | Click Here |
| Twitter | 11.2 million followers | Click Here |
| Facebook | 10 million followers | Click Here |
Harbhajan Singh Luxury Cars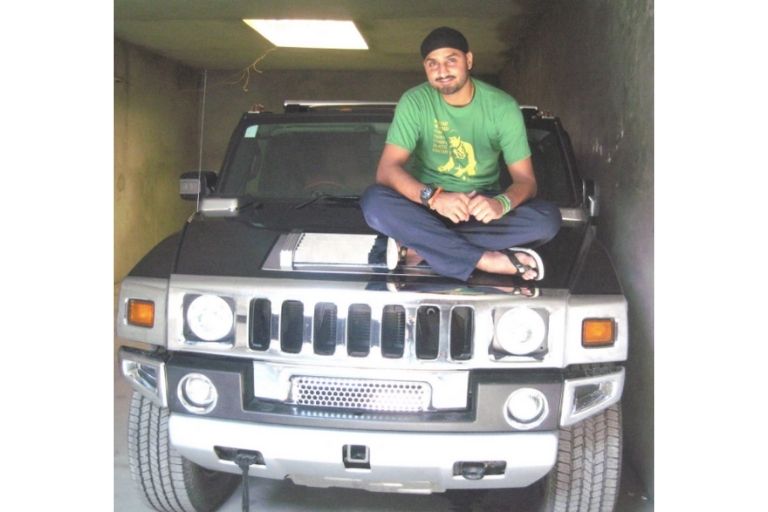 Harbhajan Singh's car collection is fairly small. Harbhajan Singh is the proud owner of a couple of the world's most prestigious luxury automobiles. Harbhajan Singh's car brands include the SUV Hummer H2, the Ford Endeavour, and a Maruti Suzuki Vitara Brezza.
| | | |
| --- | --- | --- |
| Brand | Model | Value |
| Hummer | Hummer H2 | 80 Lakhs + |
| BMW | BMW X6 | 1 crore + |
| Rolls Royce | Rolls Royce Phantom DHC | 8 crore + |
| Mercedes | Mercedes GLS 350 | 90 Lakhs + |
| Maruti | Maruti Suzuki Vitara Brezza | 8 Lakh + |
| Ford | Ford Endeavour | 35 Lakh + |
| BMW | BMW 520d | 60 Lakh + |
Harbhajan Singh's Property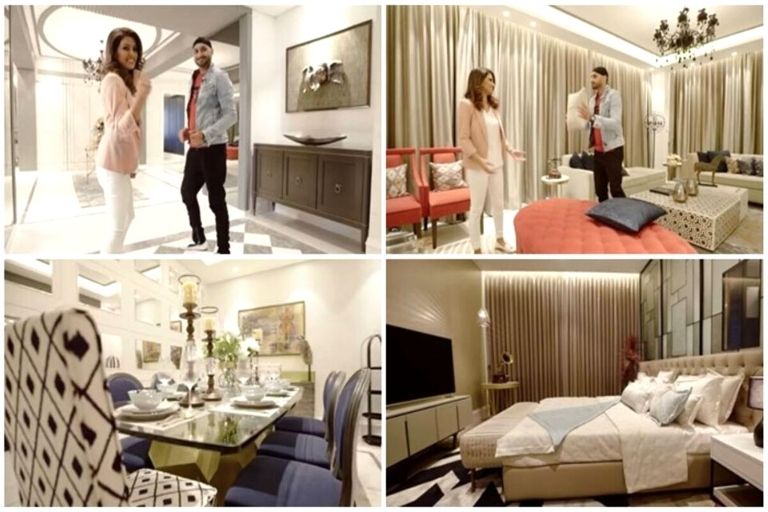 Harbhajan Singh's life began modestly, with him residing in a small house in a low neighborhood of Jalandhar. However, when his bank account expanded, he was able to acquire a home in a luxury area of Chandigarh, which was surrounded by other VIP homes. The magnificent home, which is located in affluent Sector 9 and spans 2,000 square feet, cost him roughly Rs 7 crores. He is an old schooled investor and believes in real estate. Harbhajan has many properties across India.
Bhuvneshwar Kumar Net Worth 2021: Income, Endorsements, Cars, Salary, Property, Affairs– Read More
Harbhajan Singh's Investment
Harbhajan Singh has his lifestyle sportswear brand name 'Bhajji'. He entered the sportswear market in 2008 and is making good money through it. He has reportedly earned a profit of 18 crores through it. His brand has sponsored many players like Rishi Dhawan and was the official kit partner of many state teams like Punjab, Jammu and Kashmir, Himachal Pradesh, and West Bengal. He is a very smart investor also and some of his ventures are
Bhajji da Dhaba
Bhajji and Madan Production
BookMySports
Personal life and Family life of Harbhajan Singh
1. Family and Personal info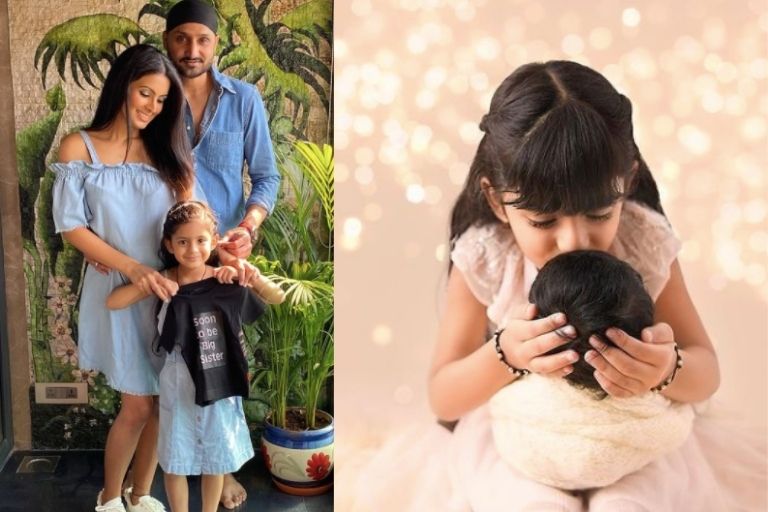 Harbhajan Singh was born on 3rd July 1980 in a Sikh family in Jalandhar. His father was a businessman while his mother, Avtar Kaur is a housewife. Harbhajan Singh is extremely close to his mother and has been caring for the entire family since his father died in the year 2000. Harbhajan Singh is married to Geeta Basra, a Bollywood actress. The couple married on October 29, 2015, after dating for several years.
| | |
| --- | --- |
| Full name | Harbhajan Singh Plaha |
| Date of Birth | 3 July 1980 |
| Birth Place | Jalandhar |
| Father | Sardar Sardev Singh |
| Mother | Avtar Kaur |
| Wife | Geeta Basra |
| Daughter | Hinaya Heer Plaha |
| Domestic Cricket debut | 1997/98 for Punjab |
| IPL Debut | 20 April 2008 v Royal Challengers Bangalore |
| TEST Debut | 25 March 1998 v Australia |
| ODI Debut | 17 April 1998 v New Zealand |
| T20I Debut | 1 December 2006 v South Africa |
2. Favourite Things: Hobbies, Friends, etc
| | |
| --- | --- |
| Best Friend | Ashish Nehra, Zaheer Khan, Yuvraj Singh |
| Nickname | Bhajji, Turbanator |
| Favorite Actor | Shahrukh Khan |
| Favorite Actress | Sonali Bendre |
| Favorite Singer | Nusrat Fateh Ali Khan |
| Favorite Social media platform | Twitter |
| Favorite food | Nando's Chicken, Thai food |
| Favorite Movie | Dilwale Dulhaniyaan Le Jayenge |
| Favorite Cricketer | Sachin Tendulkar |
| Favorite Sportsperson | Muhammad Ali |
| Favorite Coach | Gary Kirsten |
| Hobbies | Travelling, Movie |
| Favorite Stadium | Eden Gardens |
| Favorite Superhero | Batman |
| Favorite Holiday Destination | New York |
3. Affairs and Marriage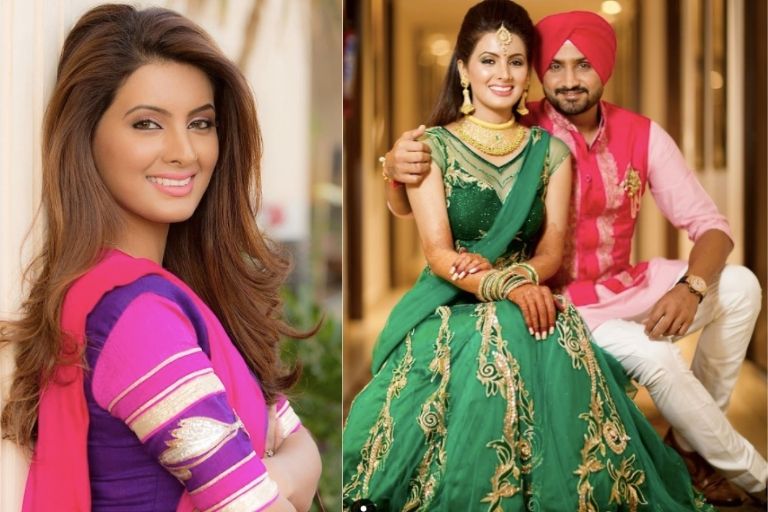 Harbhajan Singh was known for his aggressive nature on the field but off-field, he was very quiet and shy. He now always make fun of his problems with English in the early phase of his career. On The Kapil Sharma Show, Harbhajan Singh revealed how his Srilankan Girlfriend helped him to improve his English. He is married to Bollywood actress Geeta Basra after years of dating. He tied the knot in 2015 and is now living happily in Punjab. They have a beautiful daughter named Hinaya Heer Plaha.
Harbhajan Singh Controversies
NCA expulsion in 200
Harbhajan Singh was working with legendary off-spinners, Erapalli Prasanna and Srinivas Venkataraghavan at that time on his bowling but he was thrown out of National Cricket Academy on the disciplinary ground for his bad behavior and not following physical routine. Soon his sponsorship job with Indian Airlines was revoked due to this.
Monkey Gate
Monkey Gate was Harbhajan's biggest controversy. Andrew Symonds had blamed Harbhajan for calling him "Monkey" in the Sydney test 2008. This incident made very big headlines and there was very big outrage in Australian media against Harbhajan Singh for racism back then. ICC formed a committee and reviewed the incident and Harbhajan was handed a ban for 2 tests. Even Australian opener Matthew Hayden insulted him in a radio interview and called him an "obnoxious little weed".
Slap Gate
In 2008 when IPL was arriving on the global stage, it made very big headlines for its various things and one of them was Harbhajan's famous slap gate. Harbhajan Singh was again in the headlines at that time as after Mumbai Indians vs Kings XI Punjab match at Mohali, he was caught slapping Sreesanth. Sreesanth was captured with tears in his eyes and many players also slammed Singh for his behavior. He had to face very big recuperations as he was banned for the rest of the IPL season and 5 ODIs.
Khalistan
In 2021 also recently sparked controversy. In 2020, the Indian Parliament had passed a Farm Bill which was opposed by farmers and various cricketers and celebrities. Harbhajan Singh was one of them. He supported Farmer's demand and wanted the government to revoke the bill. The controversy arose when he posted a picture of "Bhindranwale" who was a controversial Sikh leader and alleged terrorist. After his story, many politicians and social workers criticized him and labeled him as "Khalistani Supporter". Later on, Harbhajan removed that story and issued a public apology saying he didn't know that picture was of Bhindranwale.
Stats of Harbhajan Singh career
| | | | | | | | |
| --- | --- | --- | --- | --- | --- | --- | --- |
| Format | Matches | Wickets | 5-fer | 10-fer | Runs | 100s | 50s |
| Test | 103 | 417 | 25 | 5 | 2225 | 2 | 9 |
| ODI | 236 | 269 | 3 | 0 | 1237 | 0 | 0 |
| T20I | 28 | 25 | 0 | 0 | 108 | 0 | 0 |
Achievements of Harbhajan Singh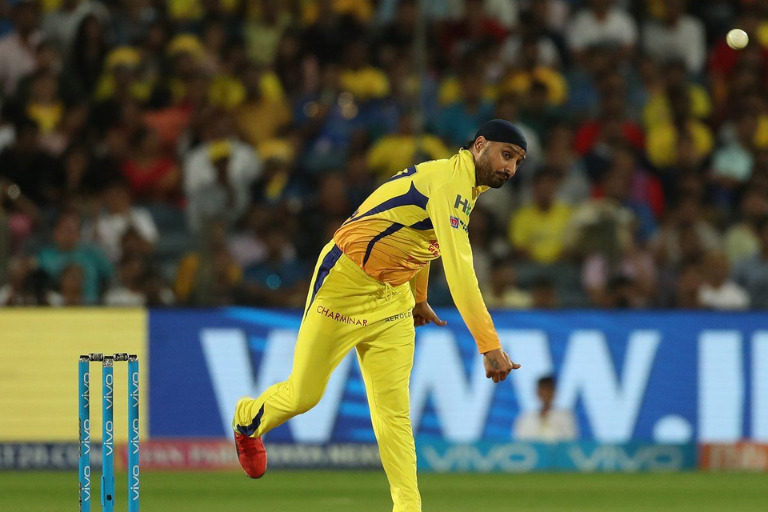 Harbhajan Singh is India's most successful off-spinner.
He was the first Indian to take a Test Hattrick.
He won Arjun Award in 2003
He received Padma Shri in 2009
He is IPL'S 5th all-time wicket-taker.
He is only 8th number batsman to score back-to-back centuries
Unknown Facts about Harbhajan Singh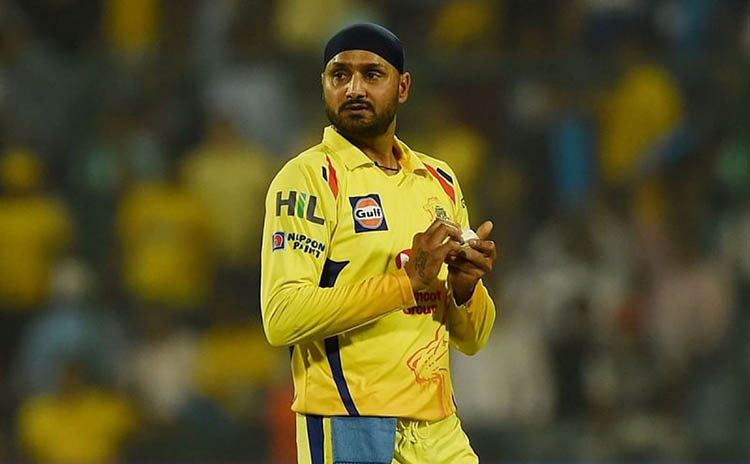 Harbhajan Singh started his career as a batsman.
He was about to go to the USA to drive trucks after his father's death.
Harbhajan Singh has 5 sisters.
Harbhajan Singh considers the '3' number as his lucky charm.
Harbhajan Singh has featured in many Bollywood and Tollywood movies.
He was part of the dance reality show 'Ek Haseena Ek Khiladi' in 2008
Nayan Mongia gave him the name of 'Bhajji'.
Harbhajan Singh was part of the Total Nonstop Action (TNA) show 'Ring ka King'.
His younger teammates call him 'Bhajju Paa'.
FAQs about Harbhajan Singh
Q. How many movies has Harbhajan Singh been a part of?
Ans- He has featured in 4 movies, Mujhse Shaadi Karogi(2004), Bhaji in Problem(2013), Second Hand Husband(2015), and Friendship.
Q. Are Harbhajan Singh and Yuvraj Singh neighbors?
Ans- No
Q. Does Harbhajan Singh live in Mumbai?
Ans- No
Q. Did Harbhajan Singh slapped Sreesanth?
Ans- Yes, and he was banned for the rest of the IPL season back in 2008
Q. Is Harbhajan Singh's wife an actress?
Ans- Yes.
Q. Has ever Harbhajan Singh been Mumbai Indians captain?
Ans- Yes, Harbhajan Singh led Mumbai Indians to the Champions League title in 2011 and also captained them in 2012 IPL after Tendulkar's injury.
Q. Did Sourav Ganguly fight with selectors for Harbhajan Singh's inclusion in the team?
Ans- Yes, Harbhajan Singh revealed once how Sourav Ganguly made his career and fought with selectors for his inclusion as he was banned at NCA for his behavior issues and selectors didn't rate him much.
Q. Did Harbhajan Singh really fought American professional wrestler "Jeff Jarrett"?
Ans- No, "Ring ka King" was a promotional wrestling show and Harbhajan's fight against Jeff Jarrett was part of the script and he never really fought with Jeff Jarrett in the ring
Check Here: