Kevin De Bruyne is considered as currently the best midfielder in the world by football fans and pundits. Every manager who wishes to see De Bruyne wearing his club's jersey shows the impact this Belgian midfielder has on the football world.

The 30-year-old midfielder dons Premier League outfit Manchester City's blue jersey under Pep Guardiola. He plays a pivotal role in the Golden generation side of the Belgian national team and represents them as vice-captain.
Kevin De Bruyne Quick fact: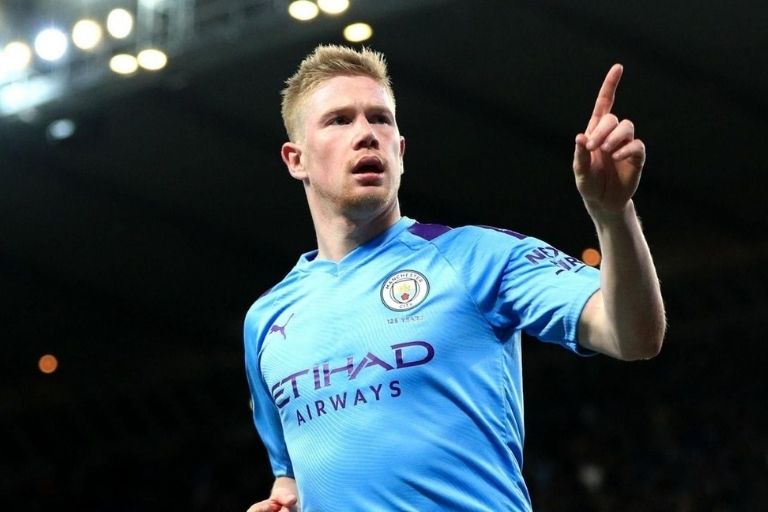 | | |
| --- | --- |
| Full Name | Kevin Herwig De Bruyne |
| Date of Birth | 28 June 1991 |
| Age | 30 |
| Birthplace | Drongen, Belgium |
| Position | Attacking Midfielder / Central Midfielder |
| Number | 17 |
| Club | Manchester City |
| Nationality | Belgian |
| Height in meters | 1.81 m |
| Height in inches | 5 feet 11 in |
| Weight in pounds | 150 lbs |
| Weight in kg | 70 |
Kevin De Bruyne's salary, net worth, and market value?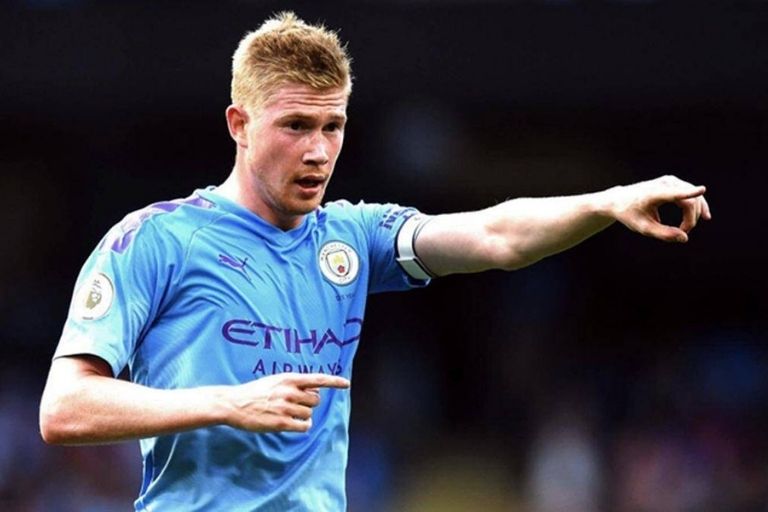 | | |
| --- | --- |
| Net worth | £60 million |
| Salary from Manchester City | £20 million |
The football transfer market values Kevin De Bruyne around £100 million in the current situation. However, it will cross the £150 million count if the Belgian star wishes a move. His career-best market value touched the £150 million mark in 2019. performance.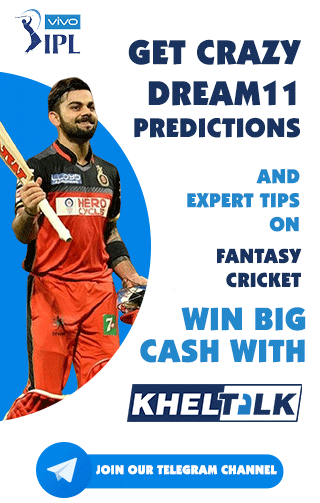 Kevin De Bruyne's 2020 earnings breakdown in rupees: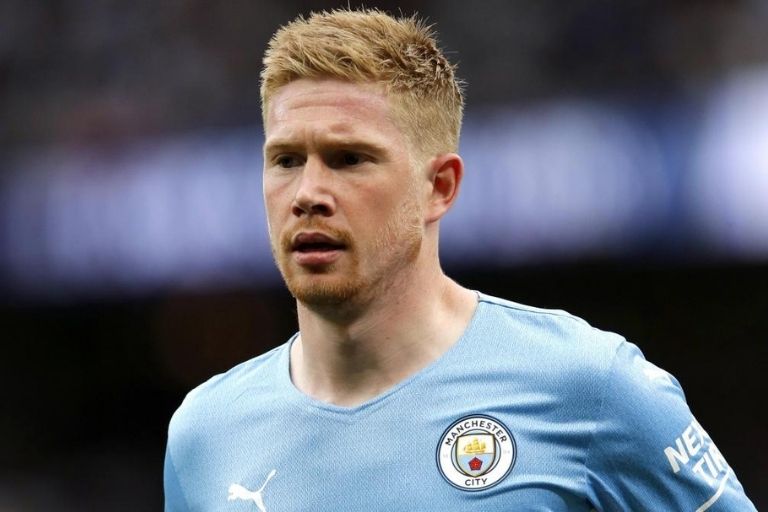 | | |
| --- | --- |
| Yearly | ₹249 crores |
| Monthly | ₹20.79 crores |
| Daily | ₹69.31 lakhs |
| Per Minute | ₹4,813 |
Transfer market value over the years: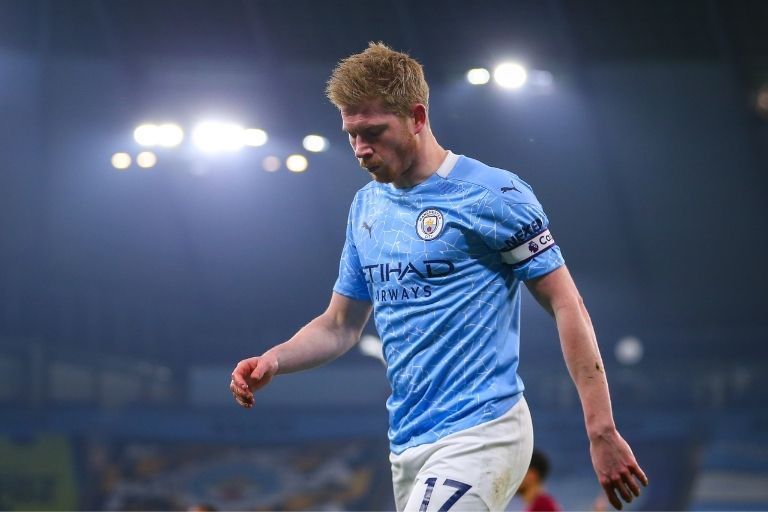 | | | | |
| --- | --- | --- | --- |
| Year | Club | Value | Age |
| 2012 | Genk | €9 million | 20 |
| 2013 | Chelsea | €15 million | 22 |
| 2015 | VfL Wolfsburg | €45 million | 24 |
| 2017 | Manchester City | €75 million | 26 |
| 2019 | Manchester City | €150 million | 28 |
| 2021 | Manchester City | €100 million | 30 |
Kevin De Bruyne has sponsorship contracts with how many brands?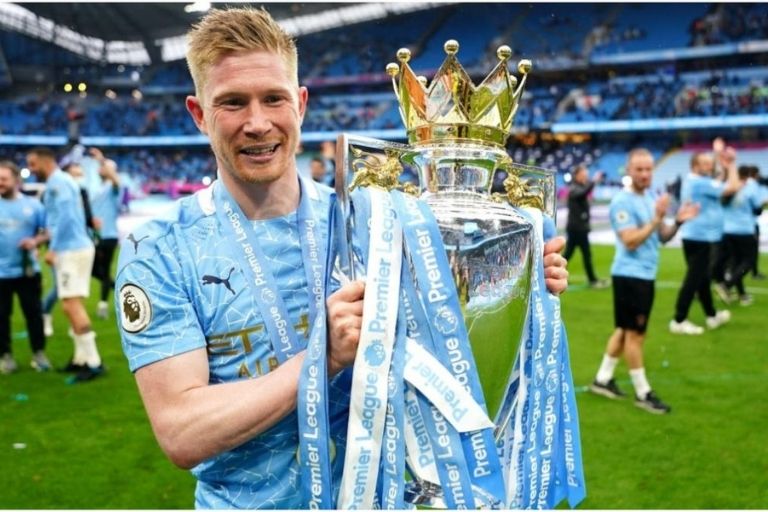 Kevin De Bruyne signed a seven-year endorsement contract with sportswear brand Nike in 2015 when he used to play for Wolfsburg. Electronic Arts regularly feature him on their merchandise and covers as the face of the brand. He also has had a sponsorship deal with telecommunication service provider Orange since 2016.
Kevin De Bruyne Football career:
Rise in Belgium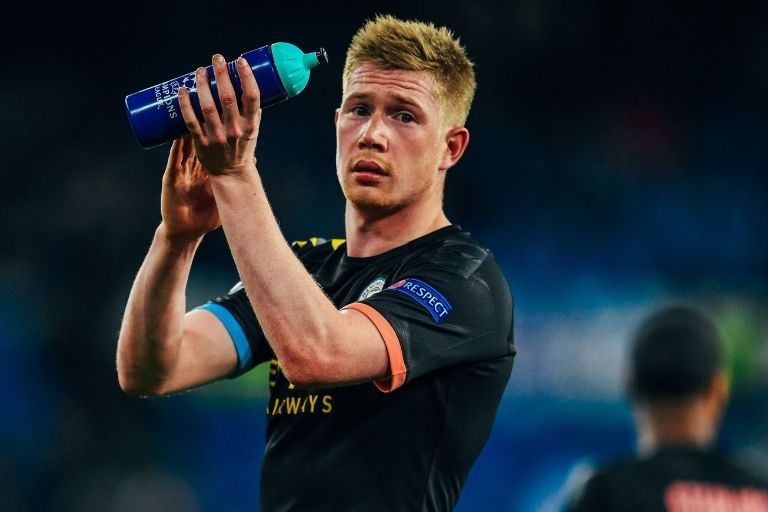 After spending three years at Genk's youth setup, De Bruyne received a first-team promotion in 2008 at the age of 17. He took a year to settle down at Belgian first division and earned a first-choice status for the 2010-11 season.

Genk won the 2010-11 Belgian Pro League title where KdB registered 5 goals and 16 assists in 32 league appearances. He moved to Premier League giants Chelsea in February 2012 after scoring eight goals in his final season at Genk.
Failed Chelsea stint but bounceback in Germany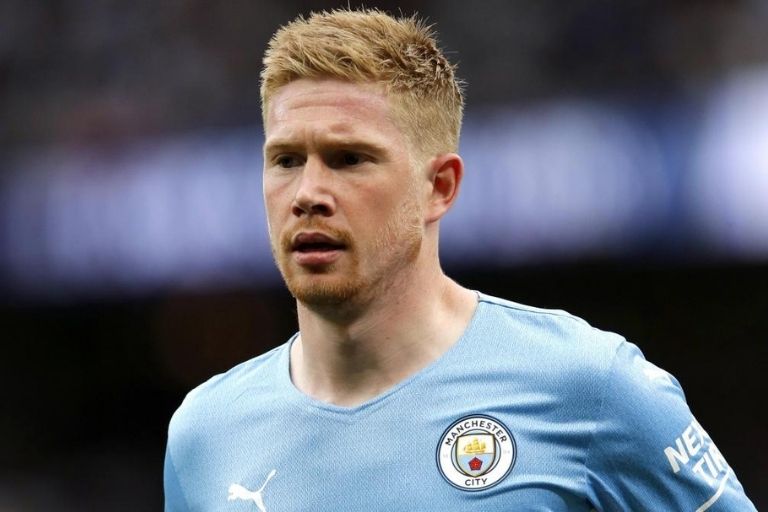 Chelsea signed Kevin on the deadline day of January 2012 but the Belgian youngster arrived at Stamford Bridge at the end of the ongoing season. He played few pre-season games for Blues before moving to Bundesliga side Werder Bremen on a season-long loan spell. He returned to Chelsea after a successful loan season with Bremen.
However, The Blues sold him to VfL Wolfsburg for €22 million in the 2014 January transfer window. His debut full-season at Wolfsburg proved to be a breakthrough as he won the 2015 Germany footballer of the year award scoring 16 goals and 28 assists in all competitions.
Crowned by Citizens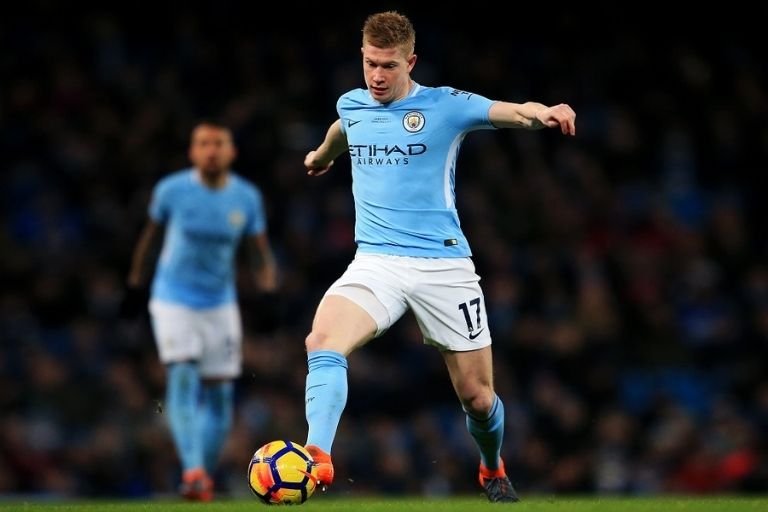 Manchester City paid record-breaking €75 million making it the second most expensive Premier League transfer of that time. Pep Guardiola arrived at City and started inheriting De Bruyne's talent very well. This player-manager duo went on to conquer English football in the next years.
Manchester City completed a domestic treble in the 2018-19 season claiming Premier League, FA Cup, and EFL Cup. Then Kevin de Bruyne received Premier League Player of the season and Playmaker of the season awards for his marvelous performance in the 2019-20 season.
Playmaker pal for Golden Generation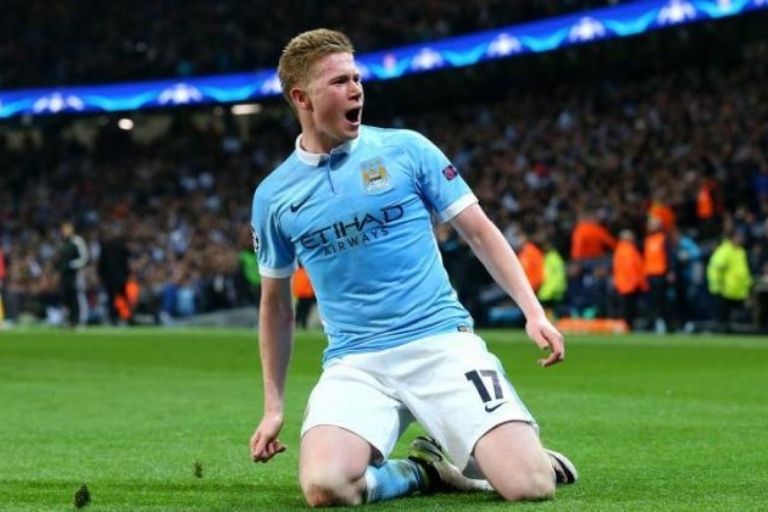 Kevin De Bruyne won the man-of-the-match award in his debut World Cup game after registering an assist against Algeria in the 2014 FIFA WC. His 2018 FIFA World Cup performance helped him to become an international star.
Belgium finished the 2018 World Cup campaign in the third position and De Bruyne was part of the World Cup's Dream Team which is his biggest international individual honor. Euro 2020 was not up to mark for him individually and for his nation as well.
Kevin De Bruyne Career statistics:
| | | | | | | |
| --- | --- | --- | --- | --- | --- | --- |
| Club/Nation | Years | Appearances | Goals | Assists | Minutes | Trophies |
| Genk | 2008-2012 | 113 | 17 | 36 | 7554 | 3 |
| SV Werder Bremen | 2012-2013 | 34 | 10 | 10 | 3086 | 0 |
| Chelsea | 2012-2014 | 9 | 0 | 1 | 425 | 0 |
| VfL Wolfsburg | 2014-2015 | 73 | 20 | 37 | 6495 | 2 |
| Manchester City | 2015-present | 263 | 67 | 107 | 19918 | 11 |
| Belgium | 2010-present | 84 | 22 | 40 | 6703 | 0 |
Kevin De Bruyne Trophies:
Genk- 1× Belgian Pro League, 1× Belgian Cup, 1× Belgian Supercup
VfL Wolfsburg- 1× DFB-Pokal, 1× DFL Supercup
Manchester City- 4× Premier League, 1× FA Cup, 5× EFL Cup, 1× FA Community Shield
Kevin De Bruyne Luxurious Lifestyle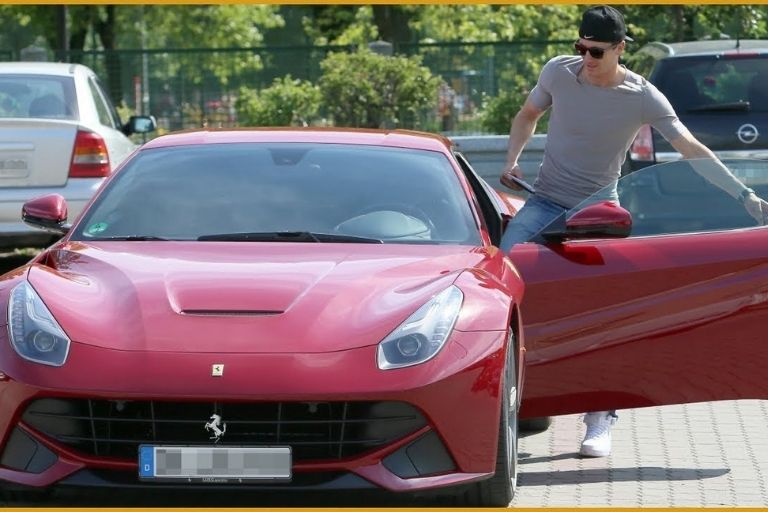 Kevin De Bruyne got a luxurious lifestyle at an early age from his family's wealth. Later on, he started earning more than other members of the De Bruyne family. But Belgian star does not believe in spending so much money on luxurious things to show off. Hence details of his lifestyle are still private.
De Bruyne seems uninterested in having deluxe sports cars although he loves SUVs and has a good collection of SUV vehicles.
| | | | |
| --- | --- | --- | --- |
| Car | Colour | Worth in dollars | Worth in rupees |
| Mercedes G63 | Red | $335k | ₹2.45 crores |
| Mercedes GLE Coupe | Black | $164k | ₹1.2 crores |
| Range Rover SUV | Blue | $603k | ₹4.4 crores |
Kevin De Bruyne Residence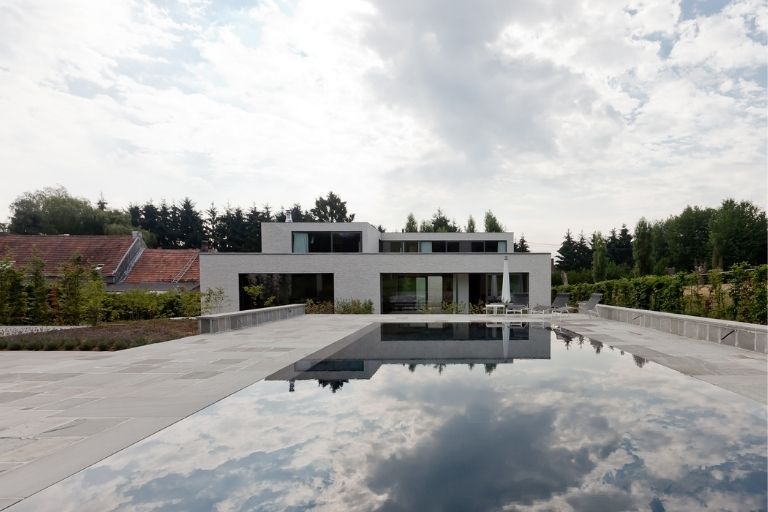 Kevin De Bruyne currently resides in an expensive mansion in Manchester of England. He also owns a mansion in his home country Belgium but more whereabout details and features of his mansions are yet to be revealed.
Kevin De Bruyne Family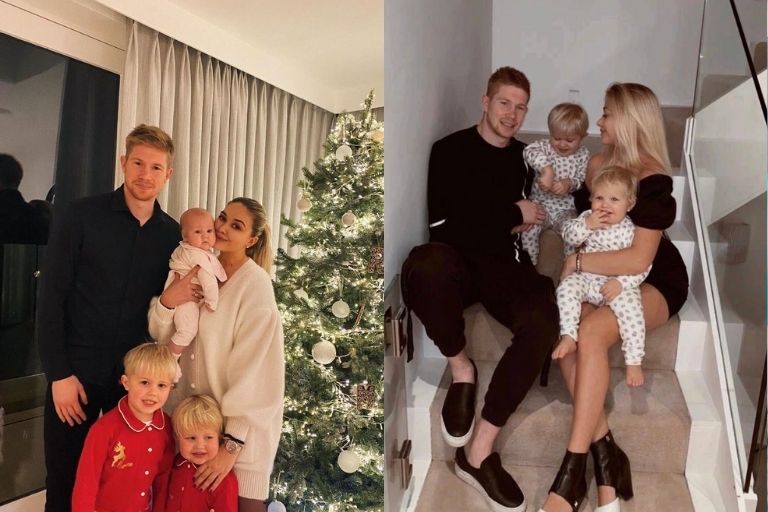 Kevin's father Herwig De Bruyne is in shrewd business and also represents him as an agent. His mother Anna De Bruyne is a professional in Petroleum Engineering and comes from the Eastern African nation Burundi.
De Bruyne's family is involved in oil investments around Burundi and Ivory Coast. Kevin also has a younger sibling Stephanie De Bruyne. He has three sons, Mason Millian (born in 2016), Rome (born in 2018), and Suri (born in 2020) with his wife Michele Lacroix.
Kevin De Bruyne Autobiography
Kevin De Bruyne released his autobiography titled "Keep It Simple" in October 2014. The book is co-authored by him and Raoul De Groote. The book describes his ambition to keep everything simple in his life even after getting fame.
Kevin De Bruyne Social media Appearence
Kevin De Bruyne Girlfriends?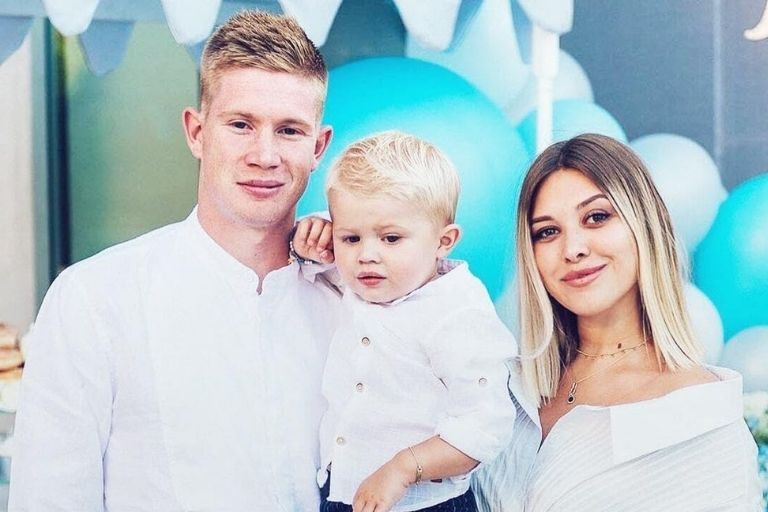 Kevin De Bruyne's relationship with his ex Caroline Lijnen gathered a lot of controversies. She accused De Bruyne of cheating with one of her best friends in 2012. Lijnen cheated on Kevin with his Belgium teammate Thibaut Courtois in 2014 as part of revenge. De Bruyne was devastated after the incident and also had a breakout with Courtois but sorted it out afterward.
The De Bruyne began dating Belgian model Michele Lacroix in 2014 and tied the knot in 2017. Kevin proposed to Michele beneath Paris' Eiffel Tower and arranged a grand wedding ceremony in Italy. Their first son Mason Millian was born before their marriage.
Kevin De Bruyne's idol ?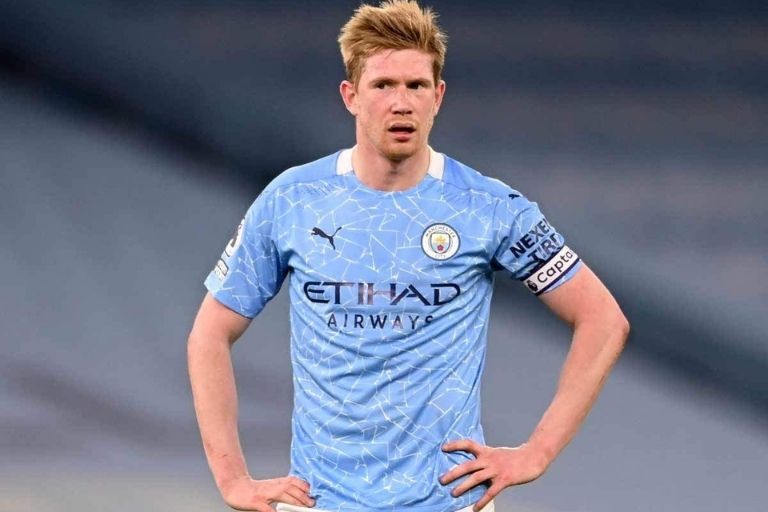 Kevin De Bruyne once revealed in an interview that he was a Liverpool fan in his childhood days. And he was a huge fan of Liverpool striker Michael Owen because of his speed and impact despite not having much physicality. He also loved Zinedine Zidane and Ronaldinho a lot admiring their skills.
Interesting facts about Kevin De Bruyne: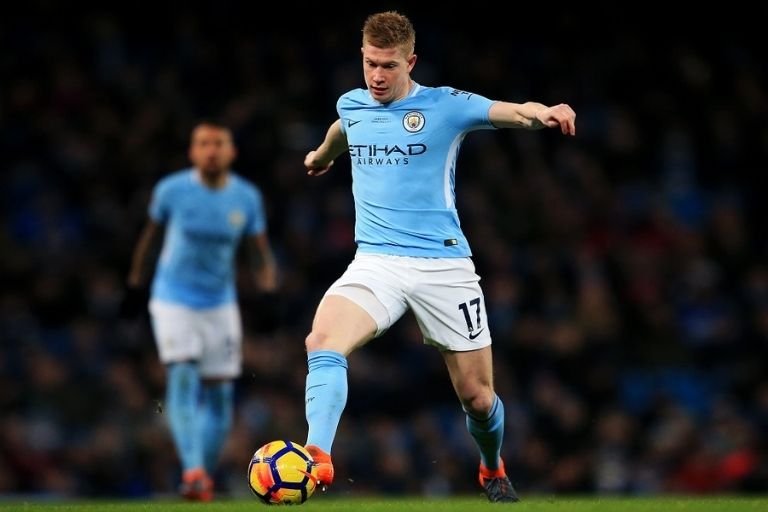 De Bruyne had the choice to represent Burundi at the international level through his mother's lineage. However, the midfielder decided to represent The European Red Devils over Burundi.
Kevin De Bruyne's autobiography described himself as an avid bird watcher. He is also a nature lover who spends hours roaming to observe wildlife.
Kevin De Bruyne is a brand ambassador of the world's largest bird sanctuary Weltvogelpark Bird Sanctuary. It is located in Walsrode, Germany, and has more than 675 bird species.
Kevin De Bruyne launched his clothing line known by his short name "KDB". Brand KDB is associated with Cult Eleven firm
Faq about Kevin De Bruyne
Is Kevin De Bruyne leaving Manchester City?
City Football Group considers Kevin as the most valuable commodity right now. Pep won't afford to lose his squad's best player. De Bruyne himself is very happy at Etihad and wishes to retire as City legend.
What are Kevin De Bruyne's religious beliefs?
Kevin De Bruyne believes in Christianity. He revealed himself as Catholic and holds the spirituality close to his heart.
Kevin De Bruyne participated in any charities?
Kevin De Bruyne directly donates a part of his profits to an organization named Special Olympics. This organization uses these funds to help special ability people to play sports. He often visits cancer patients to encourage them in the fight against the disease. He also makes regular donations to a children's charity organization Ray of Sunshine.
Is Kevin De Bruyne an alcoholic?
No, De Bruyne is a teetotaler and stays away from alcoholic beverages.
Does Kevin De Bruyne have any tattoos?
Kevin De Bruyne's agent wanted to celebrate Belgian star's €75 million Manchester City move in a unique way. He wanted them both to have matching tattoos but De Bruyne denied the proposal and he never had any afterward too.
How many nicknames Kevin De Bruyne has?
Kevin De Bruyne is known for his coolness and calm nature. His friends once revealed that KDB is known to send dry replies to WhatsApp messages thus they gave him the Tumble Dryer nickname. He is also called "The Provider" by football fans for his ability to feed the goals to strikers. Citizens call him "The Prince of Manchester" while Belgian fans refer to him as "The Ginger Pele".