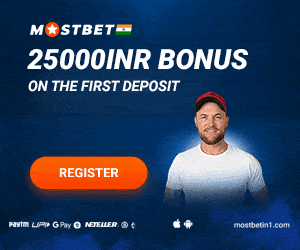 Born on 3rd June 1986, Rafael Nadal is one of the best professional tennis players ever to grace the game. Currently, Nadal is ranked world No. 5 by the Association of Tennis Professionals (ATP). One of the Spaniards biggest achievements were that he was ranked No. 1 in the ATP rankings for a whopping 209 weeks.

Rafael Nadal also referred to as the 'King of Clay' fan be argued as the best player to play on the Clay courts. His dominance on clay is also highlighted by the fact that he has won 62 of his 88 ATP singles titles coming on the surface.
In this article, we will look at the Networth and other details of the Spaniards long and successful tennis career.

Rafael Nadal's Net Worth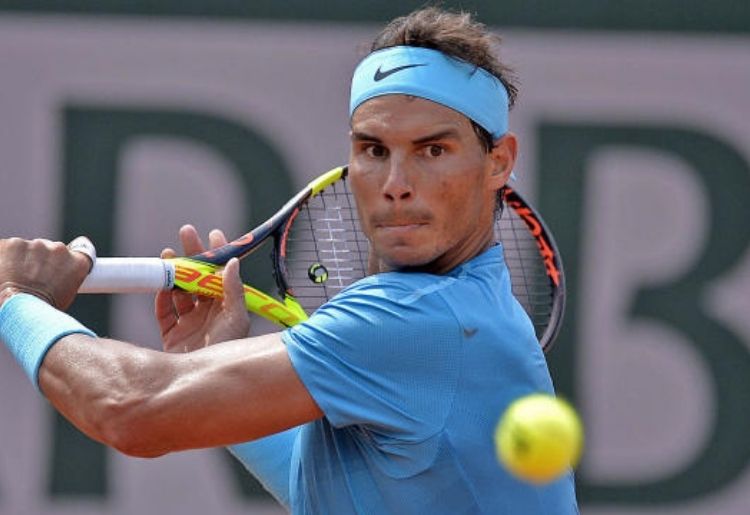 Net Worth: Rafael Nadal's net worth is estimated to be around $200 million (USD). He has amassed this sum playing tennis for the last two decades. Apart from this, he also has quite a few endorsements which add to his net worth.

| | |
| --- | --- |
| Net Worth | $200 million |
| Born | 3rd June 1986 |
| Age | 35 years |
| Country of Origin | Spain |
| Source of Wealth | Professional Tennis Player, Endorsements |
| Last Updated | 2021 |
Rafael Nadal's Endorsements: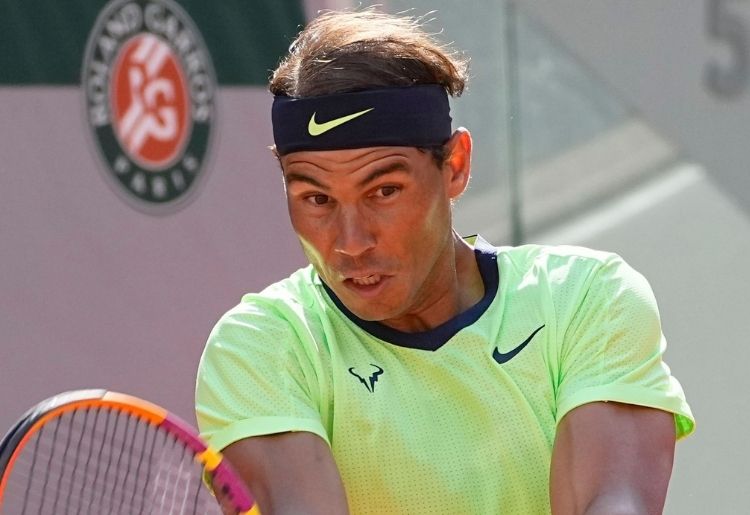 It is estimated that Rafael Nadal earns almost $26 million per year through his various Endorsements. Some of his Endorsements include:
KIA Motors (Car Sponsors)
Mapfre (Insurance Sponsors)
Quely (Spanish biscuits and bakery)
Telefonica (Telecom Sponsors
Babolat (Racquet Sponsors)
Nike (Shoes and Clothes Sponsors)
Richard Mille (Watch Sponsors)
Mueller (Sports Medicine sponsor)
Tommy Hilfiger (Sports Medicine sponsors)
Emporio Armani (Jeans and Underwear)
Assets: Nadal owns only 2 residential properties, which include his house in Mallorca and another house in the Dominican Republic.
Apart from this, the Spaniard also owns a luxury Yacht and has started several tennis academies around the world. Rafa also reportedly has a restaurant in Miami.
Rafael Nadal's Playing Style: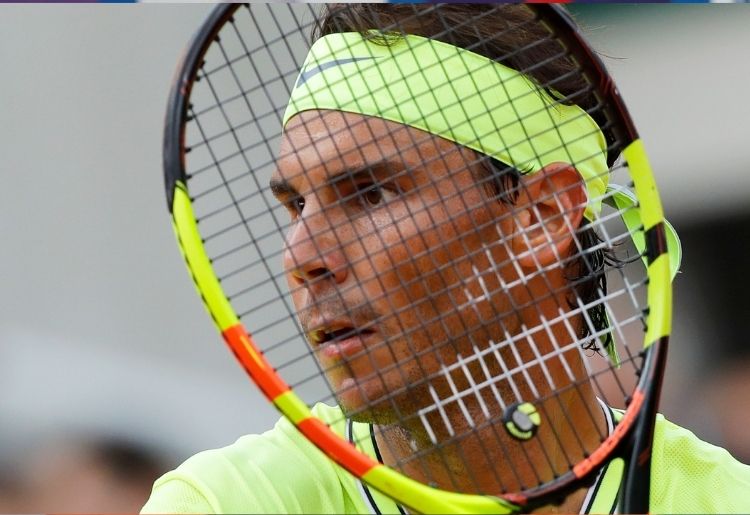 Rafael Nadal generally likes to play an aggressive, behind-the-baseline game founded on heavy topspin groundstrokes, speedy footwork, and tenacious court coverage, thus making him an aggressive counter puncher. Rafa is also known for his coverage around the court, which is complemented by his athleticism and speed.

The Spaniard excels in his defensive playing strategy. He likes constructing winning plays from seemingly defensive positions. Nadal also plays very fine drop shots, which work especially well because of his heavy topspin. This technique often forces opponents to the back of the court.
Rafael Nadal's Career
Early Career: Rafael Nadal turned professional at the young age of 15 as the Spaniard participated in two events on the ITF junior circuit.
On 29 April 2002, at 15 years and 10 months, then-world No. 762 Nadal won his first ATP match. He beat Ramón Delgado and cemented his place in history by becoming the ninth player in the Open Era to do so before the age of 16.
First Grand Slam title: In 2005, Rafael Nadal won the French Open on his first attempt. In doing so, He became the first teenager to win a Grand Slam singles title since Pete Sampras. His championship victory included him beating his rival and world Number 1 (at that time) Roger Federer in the Semi-Finals.
World Number 1: 2008 was a big year for Rafael Nadal. He won his first Wimbledon title by beating Roger Federer in one of the greatest finals ever. Rafa also managed to etch a 32-match winning streak in that year.
He finally earned the world No. 1 ranking on 18 August, officially ending Federer's record four-and-a-half-year reign at the top.
Overall Success: Rafael Nadal is currently ranked as the 5th best Men's Tennis player in the world. The Spaniard currently has a record of 1028-209 in ATP matches, which is a whopping 83.1%.
He is a Golden Grand Slam winner. He has won all of the big tournaments including the Australian Open, French Open, U.S. Open, and Wimbledon.
To add to this list of achievements, Nadal has also won 2 Olympic gold medals representing his country. In the 2008 Beijing Olympics, he won the singles gold medal and in the 2016 Rio Olympics, Nadal landed the gold in the doubles tournament.
He has had three coaches who have represented him throughout his playing career. They are, Toni Nadal (2005–2017), Francisco Roig (2005– still his coach), and Carlos Moyá (2016– still his coach). Toni Nadal is also Rafael Nadal's uncle.
Also Read: LaMelo Ball Net Worth 2021
Rafael Nadal's Records
Singles Championships:
Australian Open x1 (2009)
French Open x13 (2005, 2006, 2007, 2008, 2010, 2011, 2012, 2013, 2014, 2017, 2018, 2019, 2020)
Wimbledon x2 (2008, 2010)
US Open x4 (2010, 2013, 2017, 2019)
Olympic Games Gold (2008)
Monte Carlo Masters x11
Barcelona Open x12
Madrid Open x5
Rome Masters x10
Doubles Championships:
Olympic Games Gold medal (2016)
Davis Cup x5 (2004, 2008, 2009, 2011, 2019)
Player of the year awards:
ITF World Champion x4 (2008, 2010, 2017, 2019)
ATP Player of the Year x5 (2008, 2010, 2013, 2017, 2019)
Rafael Nadal's Personal Info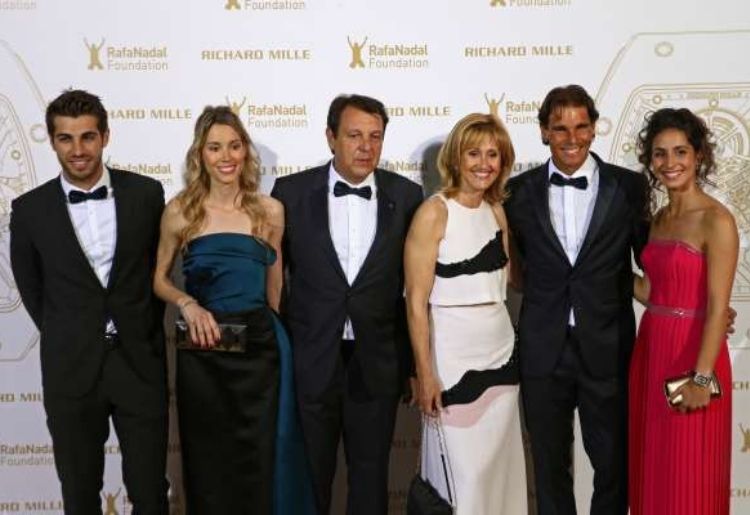 The following is some information about the Modern-day great, Rafael Nadal.
| | |
| --- | --- |
| Name | Rafael Nadal Parera |
| Date of Birth | 3rd June 1986 |
| Age | 35 years |
| Place of Birth | Manacor, Mallorca, Spain |
| Parents Name | Sebastian Nadal (father), Ana Maria Parera (mother) |
| Playing hand | Left-handed |
| Turned Pro in | 2001 |
| College | European University of Madrid |
| Professional debut in | 2002 |
| Citizenship | Spanish |
| Height | 1.85 m (6 ft 1 in) |
| Weight | 85 kg |
| Spouse | María Francisca Perelló, |
| Children | No Children |
| Siblings | Maria Isabel (younger sister) |
| Hair Colour | Brown |
| Eye Colour | Blue |
| Religion | Catholic Christian |
| Known for | Professional Tennis Player |
Rafael Nadal's Wife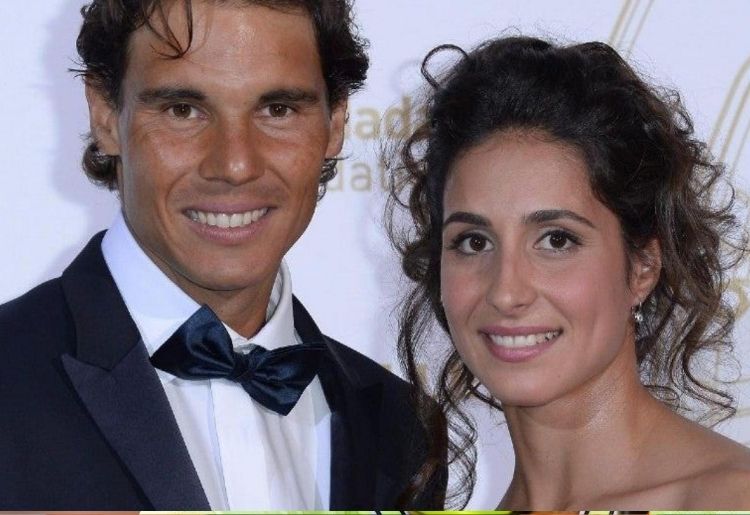 Maria Francisca Perello: Maria Francisca Perello Pascual, also known as Xisca Perello is also from Spain. She is currently 32 years old and has been with Nadal for a long time.
The pair reportedly started dating in 2005, when Maria was studying at the University of Balearic Islands. At that time, She was 17 and Rafael Nadal was 19. The couple has been together for more than 14 years, Perello and Nadal finally tied the knot in January 2019.
Post her Graduation, Her first job was as a sports marketer in London. Maria Perello currently serves as the Project Director of Strategy and Relations with Institutions for the Rafa Nadal Foundation.
Rafael Nadal Controversies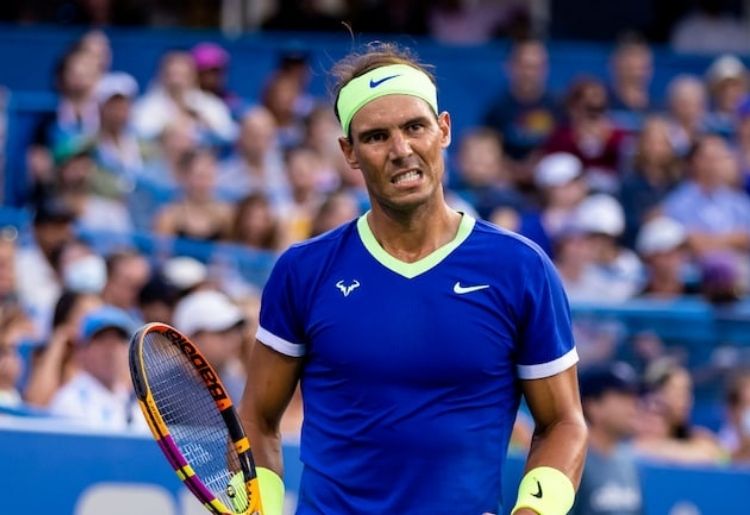 Doping Controversy: In 2012, the French ministry alleged that Nadal's seven-month injury break was due to the failed drug test.
However, Nadal went to court and won the case against former French sports minister Roselyne Bachelot. The sports minister was ordered to pay 12,000 euros in damages and legal fees to the 16-time Grand Slam champion.
Comments on Women's Tennis: In 2018, Nadal made a controversial comment on the equal pay issue.
The Spaniard said, "It's a comparison we shouldn't even make. Female models earn more than male models and nobody says anything. Why? Because they have a larger following. In tennis too, who gathers a larger audience earns more."
This caught the attention of a lot of people and drew the ire of the media on the Tennis icon.
Controversy with Chair Umpire: In 2015, the Spaniard requested the ATP that chair umpire Carlos Bernardes should not be assigned to his matches.
Nadal said he felt Bernardes was "not respectful enough" during a match in Rio de Janeiro. Nadal had to change his shorts on the court after the Umpire denied him permission to go to the locker room. Bernardes told him he would receive a time warning.
Rafa won the argument and the Chair Umpire wasn't made to judge his games after that.
Rafael Nadal's FAQ's
Q.

Which Football team does Nadal Support?
Spanish football club Real Madrid CF
Q.

Is Nadal the best player on Clay?
Arguably, yes he has the most Championships on Clay.
Q.

Does Nadal have any Children?
No, Rafael Nadal doesn't have any children yet.
Q.

Who is Rafael Nadal's greatest rival?
Arguably, Roger Federer is his greatest rival. The swede dominated the Tennis Circuit with him in the late 2000s and the early 2010s.
Q.

Why didn't Rafa play much in 2021?
Nadal didn't play much owing to a left toe injury.
Q.

Has Nadal retired?
No, He is still playing Tennis at the highest level.
Q.

Why didn't Nadal invite Federer to his wedding?
The duo is friends on the court but we don't have an idea about their relationship off the court and if they are close friends. Plus Rafael Nadal's wedding was a small affair with just the couple's clos