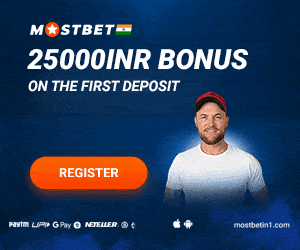 Shaquille O'Neal is one of the most dominant players to ever play basketball. The 7'1 giant played on his terms in his illustrious career and even after retirement also, he is one of the famous personalities across the globe because of his charisma and charming personality. He now works as a sports analyst for the NBA's Inside the NBA television show.

O'Neal is widely recognized as one of the all-time great basketball players who played as center. He is 7-foot-1-inch and won four NBA championships in his 19-year long NBA career with six different clubs. O'Neal distinguished himself as a dominant low-post presence, averaging 23.7 points a game on.582 field goal shooting, 10.9 rebounds, and 2.3 blocks per game over his career.
O'Neal was born to Lucille O'Neal and Joe Toney. His father was a bright high school basketball player and even had the opportunity to play at a higher level but drugs ruined his career. He was addicted to drugs and even was sent to jail when Shaq was an infant. Later on, he was never involved in O'Neal's life and relinquished his parental rights to O'Neal's Jamaican stepfather.

However, when his parents separated, he always kept his biological father's surname. O'Neal loved his stepfather and always shared a very strong bond. He retired from basketball in 2011, but he is still famous among youth for his incredibly attractive charisma.

Shaq came from a tall family and the basketball game was very famous in their family during his childhood. Because of his giant size, he started basketball at a very young age as his height provided him with an extra edge which made him very famous in school. In this article, we will look at his luxurious lifestyle.
Shaquille O'Neal Net Worth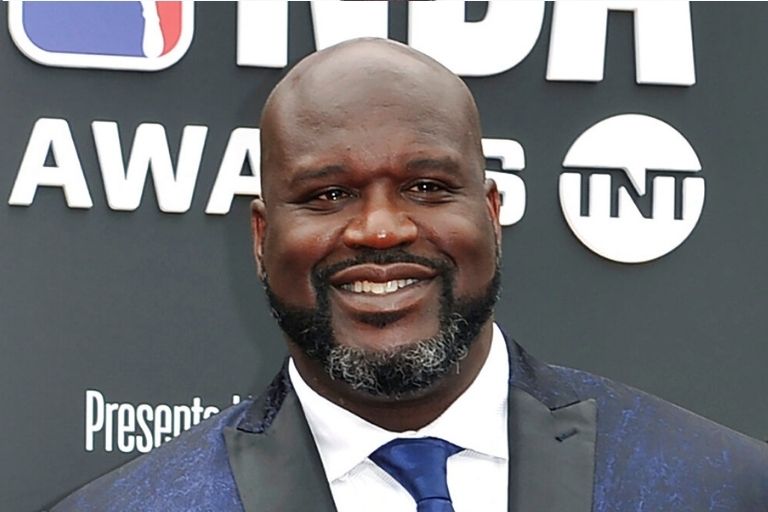 Shaquille O'Neal is one of the richest basketball players in history. He has a net worth of more than $400 Million ( 3000 Crore INR approx ). After retirement from basketball, O'Neal tried their hands in many other things and music was one of his favorite things. He has released four rap albums, the first of which, Shaq Diesel, went platinum. O'Neal is also an electronic music producer, and traveling DJ, known as DIESEL.
Shaquille O'Neal Net Worth overview
| | |
| --- | --- |
| Name | Shaquille O'Neal |
| Net Worth | $400 Million |
| Earning per Year | Approx. $60 Million |
| Profession | Ex-Basketball Player, Analyst, Music Producer, Entrepreneur |
| Year Active | 1996 |
Let's now go into details of Shaquille O'Neal's net worth.
Shaquille O'Neal Source of Incomes
NBA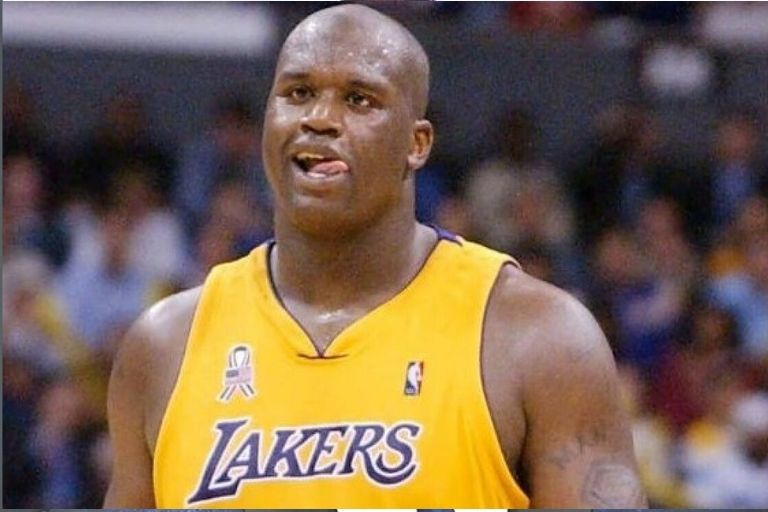 O'Neal is an NBA legend and has won 4 championships in his 19 years career. He featured for 4 teams and Orlando Magic was first. He started his journey in 1992 with Orlando Magic and had an ordinary first season. However, he made a drastic change in the second season and lost a few pounds. He won the Rookie of the year award that season and even made the All-star team.

He played four seasons for the Orlando team but couldn't help them to win the NBA championship. He did help them to reach the playoffs but couldn't go all the way. Shaq then moved to Los Angeles Lakers which was the golden period. He played 8 seasons there and became one of few players to win three consecutive NBA championships from 2000-2002.
Everything was going well for him at the Lakers but his feud with Kobe Bryant ruined many things and their coach had to intervene. His coach traded him to the Miami Heat as things got out of control and he had to choose between Kobe and O'Neal and their coach chose Kobe.
He won his fourth championship with the Miami Heat in 2006. O'Neal played 4 seasons there and made many marvelous records. Although injury gave him a tough time during that stint and in 2006/07, he had to miss 35 games because of knee surgery. Miami Heat was going through a tough phase in the 2008 season and things even got worse as O'Neal left them to move to Phoenix Suns.
After 2009, Shaq entered his last phase. He played for the Cleveland Cavaliers for one season and then moved to Boston Celtics in 2010. Injuries were a big roadblock for him in his last phase and eventually was one of the reasons for his retirement from Basketball in 2011. He earned an estimated 286 million through the NBA.
| | |
| --- | --- |
| Year | Salary ($) |
| 1992/93 | 3 Million |
| 1993/94 | 3.9 Million |
| 1994/95 | 4.8 Million |
| 1995/96 | 5.7 Million |
| 1996/97 | 10.7 Million |
| 1997/98 | 12.8 Million |
| 1998/99 | 9 Million |
| 1999/00 | 17.1 Million |
| 2000/01 | 19.2 Million |
| 2001/02 | 21.4 Million |
| 2002/03 | 23.5 Million |
| 2003/04 | 24.7 Million |
| 2004/05 | 27.6 Million |
| 2005/06 | 20 Million |
| 2006/07 | 20 Million |
| 2007/08 | 20 Million |
| 2008/09 | 21 Million |
| 2009/10 | 20 Million |
| 2010/11 | 1.3 Million |
Shaquille O'Neal Brand Endorsements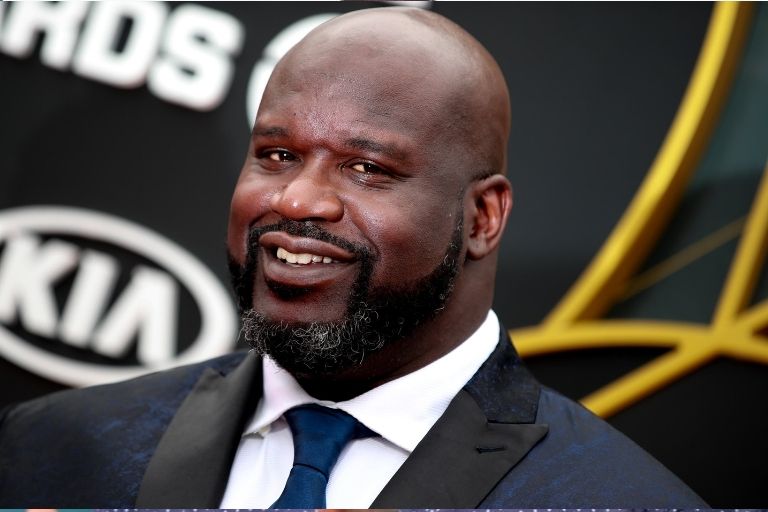 Shaquille O'Neal is one of the most famous public figures in America and his funny persona is loved by millions across the globe. He is also known as DIESEL and has a huge list of brand endorsements. He has collaborated with some of the biggest companies like Pepsi, Reebok, Susta Sugar Substitute, Sleep Apnea Mask Wheaties, etc. He has done over 100 brand deals and made a whooping over $200 Million. He still makes $22 Million through endorsements every year and some of his current deals are.
Aventis
VitaminWater
Burger King
Kraft Foods
Pepsi
Comcast
Radio Shack
Taco Bell
Shaquille O'Neal's Own Brand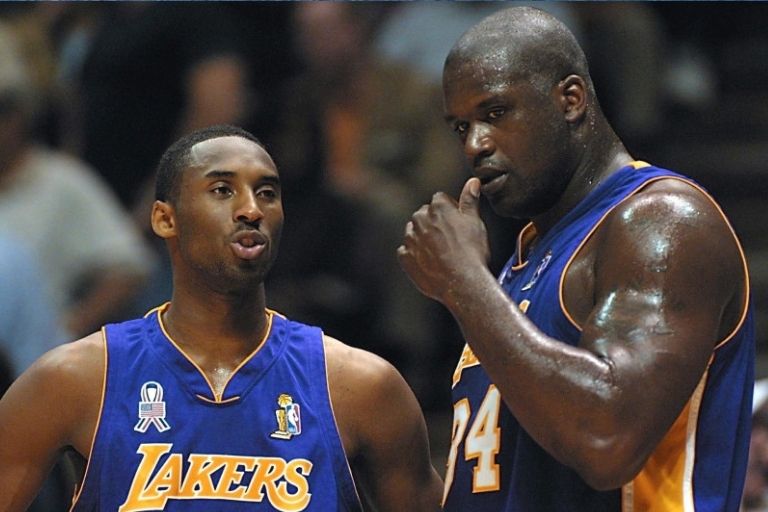 Shaquille O'Neal is also a very successful businessman and has established his own line of items, featuring Shaq jewelry, Shaq sneakers, Shaq suits, and even Little Shaq children's books, in addition to sponsoring and owning stakes in various enterprises. Which made him around $2 Million every year.
Movies and TV shows
The former top player also has engaged in acting and rapping. In the 1990s, he acted in films such as Blue Chips and Kazaam, as well as on television shows such as Curb Your Enthusiasm and The Parkers. Shaq's debut rap album, Shaq Diesel, which was released in 1993, was certified platinum. Shaq continues to make music under the title Diesel. O'Neal also earns high money from sponsoring TV programs and commenting on games.
Shaquille O'Neal Social Media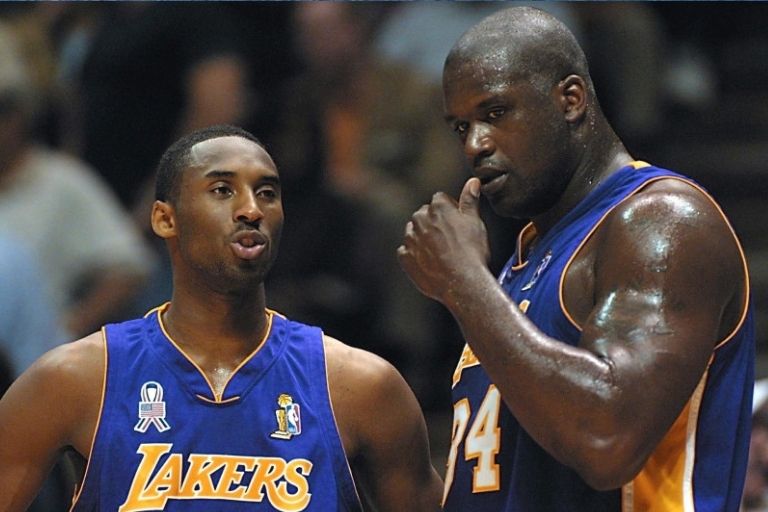 O'Neal's incredible popularity in the current generation is due to his social media activity. He always has been a fun-loving character but social media gave him an ideal platform to connect with fans. He likes to do all funky social media challenges. He is very much active on social media and has a huge fan base with over 40 Million followers across the platforms. He also makes a handsome amount on social media platforms by sponsoring different companies.
| | |
| --- | --- |
| Social Media Platform | Followers |
| Instagram | 20 Million Followers |
| Twitter | 9 Million Followers |
| Facebook | 16 Million Followers |
Shaquille O'Neal's Car Collection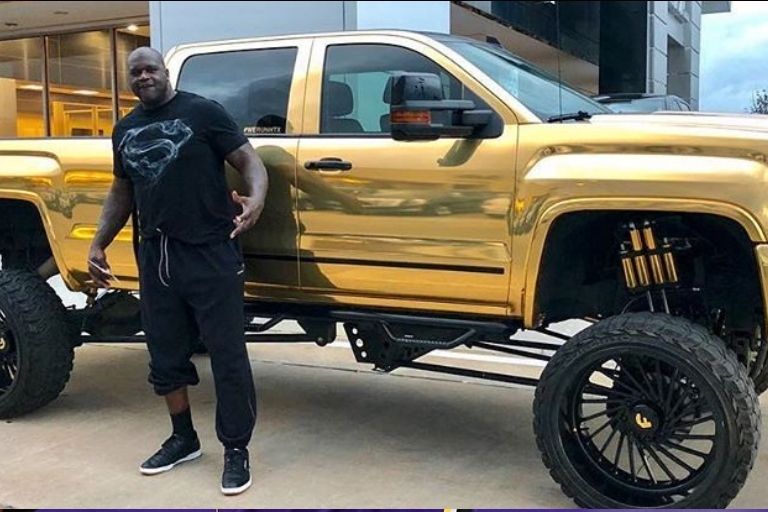 The former NBA player has a sizable automobile collection. While the actual value of the collection is unknown, it is thought to be in the range of $4-5 million.
| | | |
| --- | --- | --- |
| Brand | Model | Value (USD) |
| Chevrolet | Customized Superman Chevrolet | $ 75,000 |
| Cadillac | Cadillac Escalade (2002) | $ 50,000 |
| Bentley | Bentley Azure | $ 70,000 |
| Lamborghini | Lamborghini Gallardo (2007) | $ 135,000 |
| Polaris | Polaris Slingshot (2017) | $ 100,000 |
| Nikola | Nikola Badger 2021 | $ 600,000 |
| Yacht | Unknown | $ 10 Million |
Shaquille O'Neal's House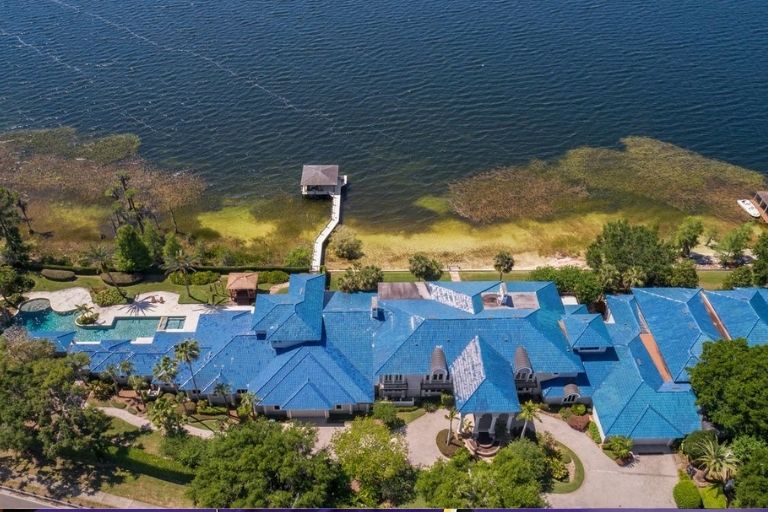 Shaq has made huge bucks from real estate. He has many real estate projects which made him over $50 Million in total. Diesel is presently residing in his $1.15 million Georgia estate that he purchased in 2016. The mansion is situated on 14 acres of land and consists of two independent residences. The two together provide about 7400 square feet of living space. There are eight bedrooms and twelve bathrooms in the mansion, with gym, theaters and pools.
Personal life and Family life of Shaquille O'Neal
1. Family and Personal info
O'Neal was reared by a Muslim stepfather and a Baptist mother. O'Neal has been described as a Muslim by both Robin Wright in her book Rock the Casbah and the Los Angeles Times.
| | |
| --- | --- |
| Name | Shaquille O'Neal |
| Date of Birth | March 6, 1972 |
| College | Louisiana State University |
| Citizenship | American |
| Height | 7 fit 1 |
| Weight | 147 kg |
| Wife | Shaunie O'Neal |
| Children | Shareef, Amirah, Shaqir, and Me'arah |
| NBA Draft | 1992 |
| Position | Center |
| Playing Career | 1992 – 2011 |
| Father | Biological : Joseph ToneyStepfather : Philips Harrison |
| Mother | Lucille O'Neal |
| Sibling | Jamaal , Ayesha, Lateefah |
| Religion | Muslim |
2. Favourite Things: Hobbies, Friends, etc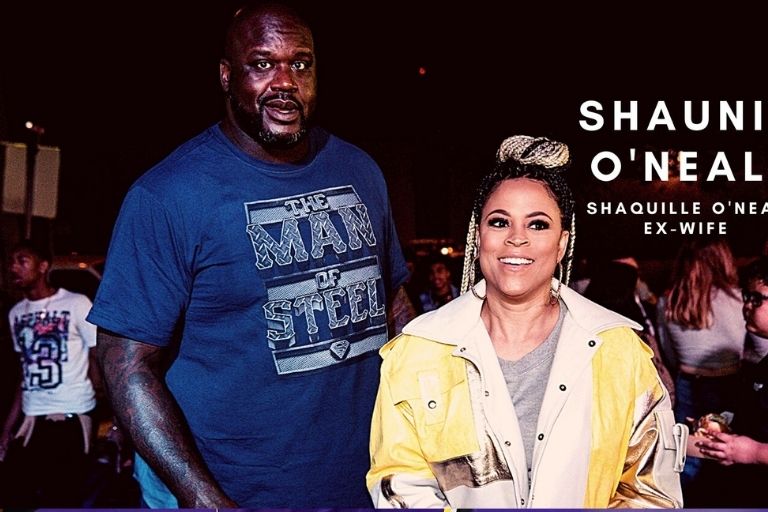 | | |
| --- | --- |
| Nickname | Shaq, Big Shaq, DIESEL |
| Favorite Basketball Player | Steph Curry |
| Favorite Basketball Team | LA Lakers |
| Favorite Game after Basketball | American Football |
| Favorite Football Club | Northampton Town |
| Favorite Social media platform | Instagram |
| Favorite food | Macaroni and Cheese |
| Favorite Actress | Halle Berry |
| Favorite Music Genre | Hip hop |
| Favorite Music Artist | Eminem |
| Favorite Color | Blue-Green |
| Favorite Car | Cadillac Eldorado Convertible |
| Favorite Movie | Kazaam |
| Hobbies | Music, Dancing |
Affair and Marriage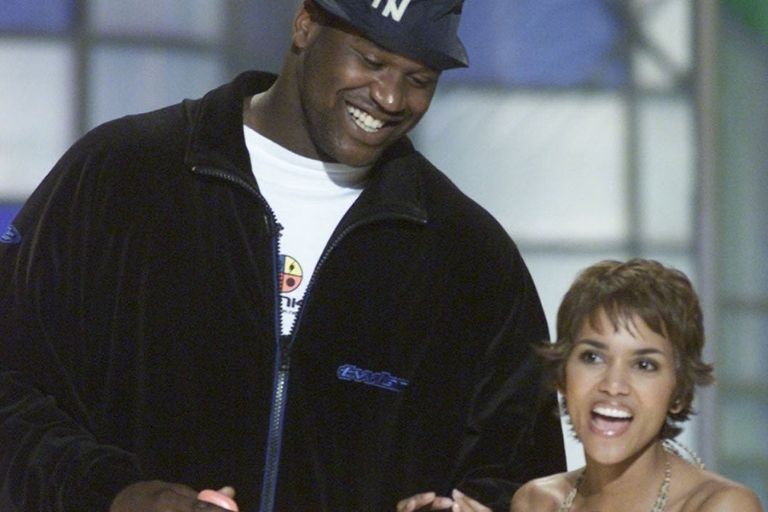 O'Neal married Shaunie Nelson on December 26, 2002. The couple has four children: Shareef, Amirah, Shaqir, and Me'arah. However, O'Neal has a daughter from a previous relationship with his ex-girlfriend Arnetta Yardbourgh, Taahirah O'Neal. O'Neal filed for divorce from Shaunie at a Miami-Dade Circuit court on September 4, 2007. Shaunie later said that the couple had reconciled and that the divorce had been withdrawn.
Controversy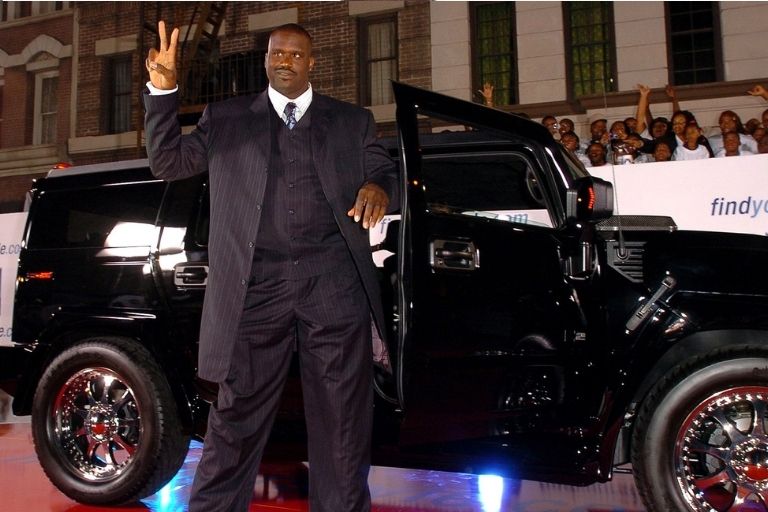 Shaq was involved in an internal feud with Kobe during their stint at the LA Lakers. Although, they teammate and even won 3 consecutive NBA Championships but never got along. In his autobiography, their coach revealed that he had to choose between Shaq and Kobe and he chose Kobe that's why Shaw was traded to Miami in controversial fashion.
O'Neal recently came into limelight with his comment on Donovan Mitchell. NBA legend Shaquille O'Neal seemed to be trying to compliment Mitchell on his performance, but it came off in a backhanded way that was filled with criticism and a harsh observation.
Achievements of Shaquille O'Neal
Shaq has won NBA championship 4 times: 2000, 2001, 2002, 2006
He has been awarded NBA MVP in 2000
He has been part of the NBA All star team 15 times.
O'Neal won rookie of the year award in 1993
He has won Olympics gold medal in 1996
He was UPI player of the year in 1991
He won Adolph Rupp Trophy in 1991
Unknown Facts about Shaquille O'Neal
Shaq has a degree in doctorate.
Shaq has studied filmmaking.
While he was still with the Lakers, Shaq took some time to attend the Los Angeles County Sheriff's Reserve Academy to become a reserve officer with the local Port Police.
He never hated his biological father.
He is a big WWE fan.
He Didn't Meet His Father Until 2016.
He Hung Out And Did Business With Joe Exotic.
He Stole Steve Nash's TV Show Idea.
He has only scored just one three pointer in his career
He Makes EDM Music.
Shaq was 6'5 inch at age of 10 oly
FAQs about Shaquille O'Neal
Q. Do Shaquille O'Neal drink?
No, he never drinks alcohol.
Q. How many NBA titles has Shaquille O'Neal won?
4
Q. Who is O'Neal's best friend?
Denis Scott
Q. Which is Shaq's favorite team?
LA Lakers
Q. Has Shaq ever made a debut in WWE?
No, he didn't debut in WWE but he is a die heart fan of WWE.
Q. What is the age of Shaquille O'Neal's James?
49
Q. What is the height of Shaquille O'Neal?
7'1
Read More:-