The minute the youngster wears his pads and plays in his first school match, the ambitions start running high. Every Cricketer from that stage would wish to play for his country on the International Stage.
The problem is that only eleven can be chosen to play, and the aspiring cricket youngster sometimes warms the bench and fades away. Others don't even make it to that stage.
They are all talented, but luck and timing have to accompany that.
They may be good opening batsman, but their country would already have a strong opening pair who would go on and on without retiring. Classic examples are Sunil Gavaskar and Chetan Chauhan, who never gave up that spot. And the aspiring opener is forced to play domestic matches till he retires. David Boon and Geoff Marsh are yet another classic example.
The chance may come in if one gets injured, but the number of aspirants is overwhelming. And luck decides.
Found below are five such players who were highly talented but could never make it to the International spotlight by representing their country.
1. Padmakar Shivalkar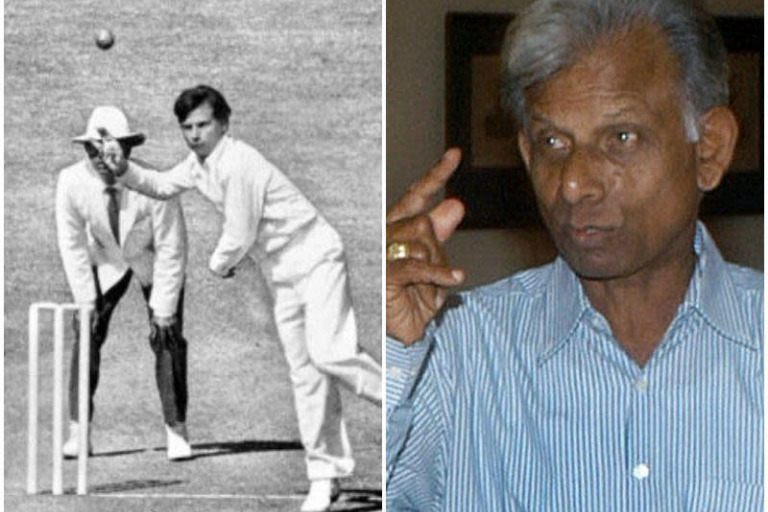 We have to travel way back in time to find our first unlucky player. He was born in 1940, which meant he could have debuted for India in the late '60s and early '70s.
The Bombay spinner mesmerized many in his domestic outings, and his slow left-arm off-breaks were dangerous.
His best figures of 13 for 34 in the Ranji Finals 1972- 73 against Tamil Nadu prove enough.
Moreover, he was the most successful bowler in the domestic first-class, where he scalped 589 wickets in just 124 matches!
The only problem was that he had a competitor in Bishen Singh Bedi who also bowled in the same manner. Unfortunately, Bedi captained India for a long time; long enough to see, Shivalkar retires before he did.
Ask Sunny Gavaskar about the spin master who was his Bombay Teammate! He would have a lot to say!
2. Rajinder Goel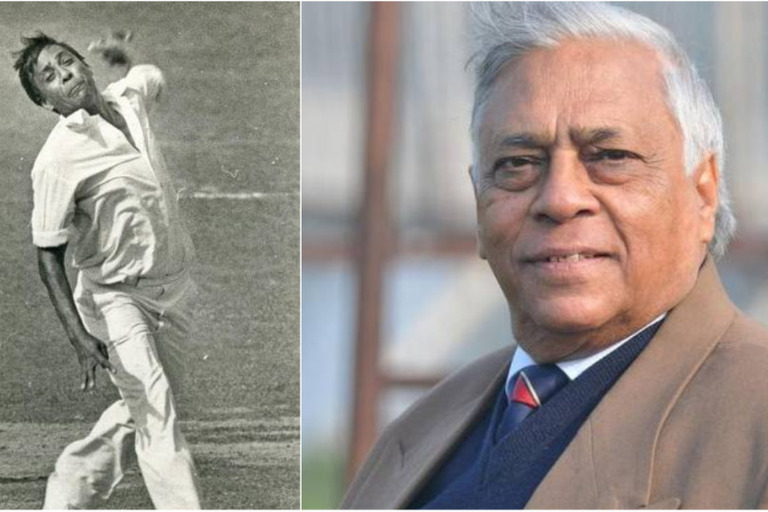 Here is yet another example of a player who never got his chance to spin – bowl for India. Ever since Rajinder made his debut in the domestic circuit in 1958, at the tender age of 16, his left arm off-breaks was something similar to Bedi and Shivalkar, which batters found challenging to handle.
Rajinder played for four teams in his illustrious career, and the last stretch was for Haryana, his birth state.
He bagged 750 first-class Domestic circuit wickets, which included 637 Ranji wickets. The number two contender was Venkata Raghavan with just 530!
Rajinder had the same issue that Shivalkar had; Bishen Bedi again!
Luck did shine through the dark clouds briefly for Rajinder when Bedi was dropped for making controversial comments in a BBC Channel interview. Rajinder was chosen as a replacement but was dropped again for reasons unknown to this day!
Rajinder was a banker in his working life, and India could have banked upon this talented spinner from Punjab. It's too late, as he left us in June 2020 at the age of 77.
Mystery looms even now on why he did not represent India in the series against West Indies in 1974- 75. Bedi had extra luck indeed!
3. Stuart McGill: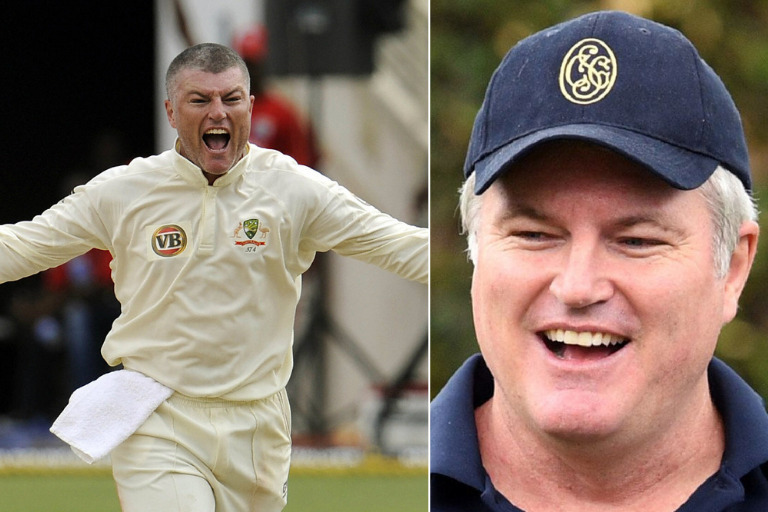 We have to travel to Australia, Down- under now, to find the next unluckiest Cricketer.
Stuart Gill, unlike the other two Indian spinners on our list, did play for Australia. He bowled right-arm leg-spin and scalped many in the domestic circuit. He was chosen as a spinner to represent Australia in the Test arena against South Africa in 1997-98.
He performed well in that series as well as the Ashes in 1999.
Even though McGill was performing like a champion, the comparison between him and the talented Shane Warne was anybody's hot topic. Both continued to play for Australia, and both had similar styles.
McGill was facing the axe, with Shane Warne becoming the Superstar! Australian selectors had to choose only one spinner from these two, and McGill was chosen only when Warne was dropped from the team.
Warne was dropped for many non-cricketing reasons, as one may know, but McGill made the best use of his opportunities whenever they came by. His 53 wickets in eleven matches against West Indies was ample proof of his talent.
Warne always returned and stole the McGill thunder. In all, Stuart McGill played only 44 test matches over ten years and scalped 208 wickets! His average was only 29 runs per wicket, and he was allowed to play only 3 ODI's.
The question is, could McGill have beaten Shane Warne in the wickets tally had he been allowed a free run? The answer does not exist!
4. Amol Mazumdar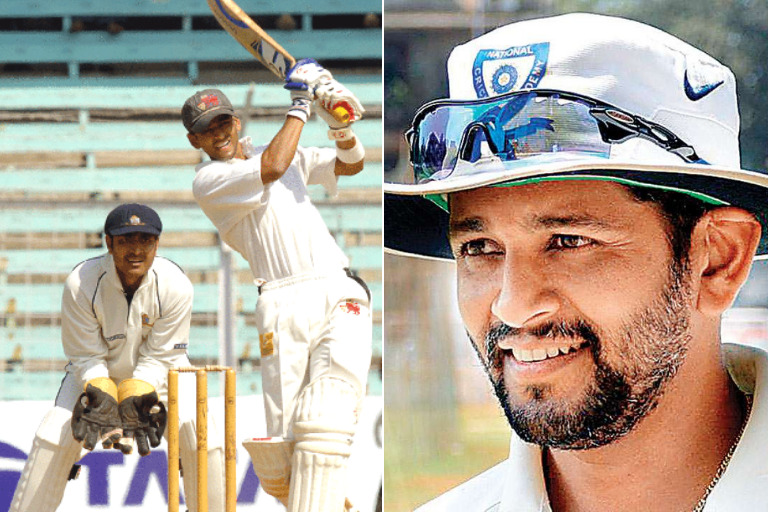 Let's talk about a cricketer, an opening batsman who enters our ' Unlucky' list next.
Mazumdar has scored the maximum runs in the Indian Domestic circuit and especially in the Ranji tournaments.
He scored 11,167 runs in the domestic circuit at a healthy average of 48! He scored 30 centuries in all, with the highest being 260.
One can only empathize with Mazumdar, as he was trying to penetrate the invincible batting squad of India, which had Dravid, Sachin, Ganguly, and Lakshman.
Although Mazumdar got a call from Dravid to play for India A, the best was already behind him. Nevertheless, he entertained millions with his classic batting domestically, not internationally!
5. Wasim Jaffer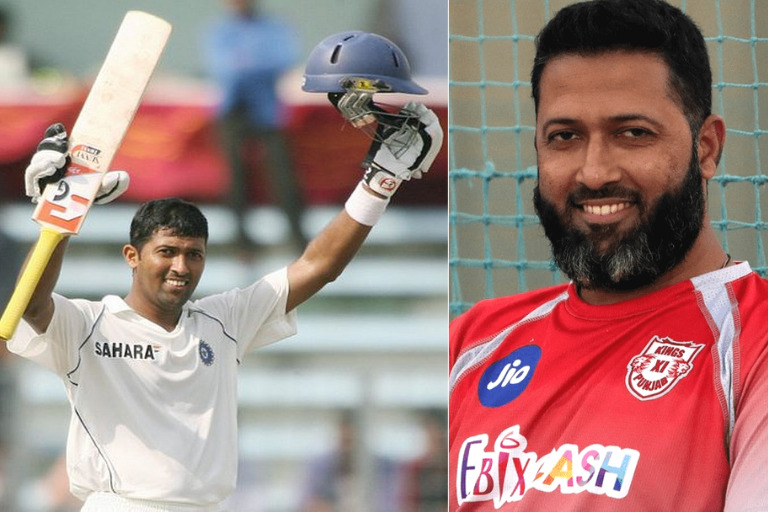 His name would be doing the rounds forever. He is the best batsman in the Indian Domestic circuit with his tally of 18110 runs from his 242 matches at a satisfactory rate of 50 plus. He usurped Amol Mazumdar on his path to glory, but Jaffer was picked in the Indian Squad, unlike him. In a career that lasted eight long years, he played in only 31matches!
He never underperformed since his stats say it all. He scored 1944 runs with five tons (which included a double ton of 212) and eleven '50s.
He was never given a second chance in case he failed in two outings consecutively. The other problem was that he was up against the famous batting quartet of Sachin, Lakshman, Dravid, and Ganguly.
He could never make a comeback after 2008, even though he was only 30 years of age at that point. Certain selections have always been shrouded with mysteries, and Wasim Jaffer was one of them.
He was chosen for the ODI matches, but he miserably failed in them as he was more of the classic, conventional type of batsman. He is retired now and is a Uttarakhand coach.
Conclusion:
From the list above, we can visualize the struggles of aspiring cricketers who have made it to the top and a few who were stopped at the door.