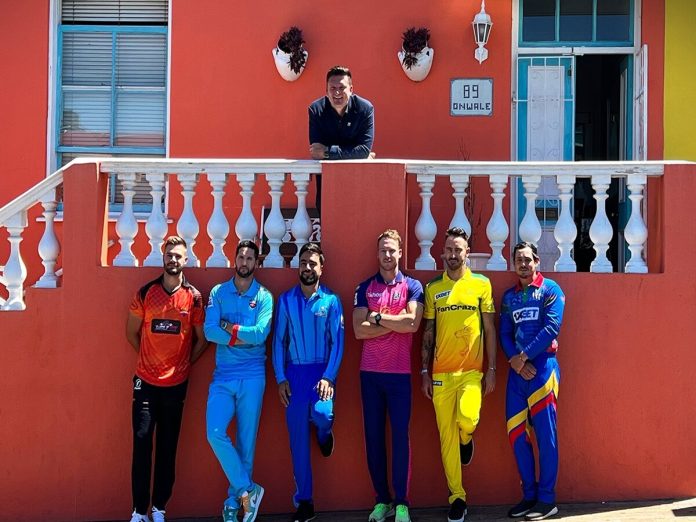 On January 10, the SA20, the newest T20 franchise competition, will start in Cape Town. Six teams will compete in the SA20 league, and surprisingly, owners of IPL teams have purchased each license. 
The IPL flavour has provided the buzz that any new tournament needs, and now it's up to the teams and players to live up to the hype and amuse the fans, who are expected to pack the stadiums in large numbers.
While the league has been successful in attracting some of the world's best players from other countries, Indian players have yet to make an appearance. Surprisingly all six franchises are owned by the six different IPL franchise ownership groups. Hence, this raises a massive question of why Indian players aren't participating in this SA20 league. Know the complete details on the SA20 league.
SA20 2023: Team name and their Indian Owners
MI Cape Town: Akash Ambani (Reliance Industries)
Paarl Royals: Manoj Badale (Emerging Media) and Lachlan Murdoch (RedBird Capital Partners)
Johannesburg Super Kings: N Srinivasan (Chennai Super Kings Cricket Limited)
Pretoria Capitals: Parth Jindal and Kiran Kumar Gandhi (GMR Group and JSW Group)
Durban Supergiants: Sanjeev Goenka (RPSG Group)
Sunrisers Eastern Cape: Kalanithi Maran (Sun TV Network)
BCCI prohibits Indian players to participate
The BCCI has a long-standing policy of not allowing its players to take part in foreign leagues. The board does not want to risk losing control over its players or having them lured away by higher salaries or better terms elsewhere.
Whatever Indian player, without a doubt, takes with him a certain level of brand value to every league or competition he plays in. The Indian players on the men's team are able to participate in List A and County cricket, but they cannot represent a foreign league by playing T20 cricket.
Earlier a BCCI official told, "It's clear, that no Indian player including domestic players can take part in any other league until he is retired from all forms of the game. If any player wants to take part in these upcoming leagues he can only do so when he cuts off all ties with the BCCI."
Fear of losing the IPL contract
List and first-class Cricket in India does not have a large fanbase, yet domestic T20 events draw large crowds to the venue. Whereas the inclusion of an Indian international player in any T20 league will increase its worth and may take away IPL exclusivity, which is not permitted by the Board.
There is no likelihood of an Indian cricket player playing in a foreign league in the near future because they are all solely signed with the IPL to avoid any such circumstance. As a result, a player cannot participate in any overseas competition until he has finished playing domestic, IPL, and international cricket.
No registrations from Indian retired players
Despite offering lucrative contracts and the chance to compete against some of the best cricket players in the world, Indian retired players have not been able to make their mark in the league. The lack of interest in Indian retired players could be attributed to the fact that the league offers a platform for younger players, who have the potential to become superstars in the future.
Also Read: 7 Most Valuable Buys In SA20 League Auction