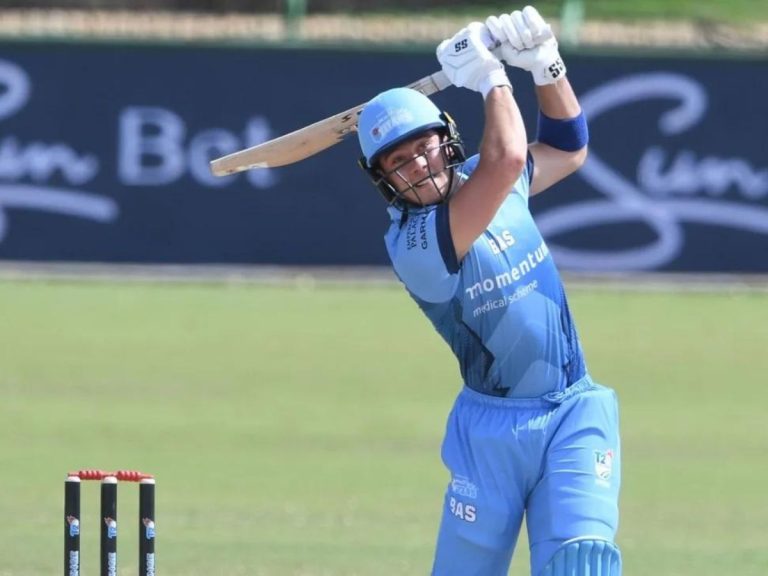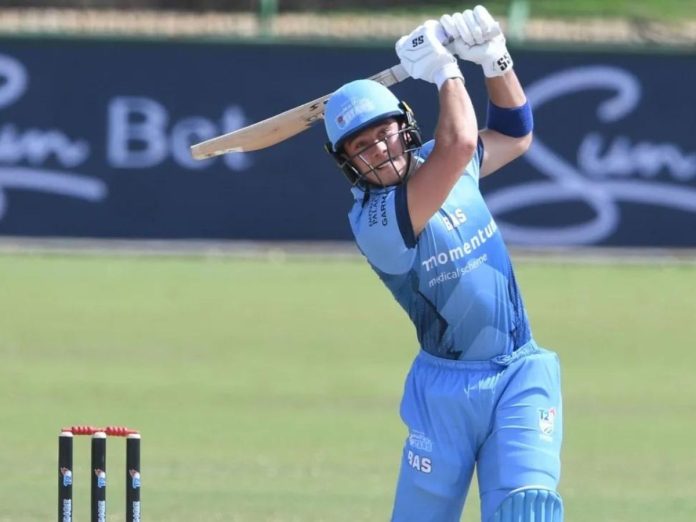 South African batter Dewald Brevis has been making the waves with his impeccable batting. In the ongoing SA20 League, Brevis has carved a niche of his own. He has mustered 127 runs in 4 matches with a good average of 42.33. He has been an absolute rock-solid batting option for MI Cape Town and has been a towering figure for them.
The 19-year-old batter is extremely close to making his international debut and has all the ingredients and prowess to be fast-tracked into the international stage. Nicknamed "Baby AB" as a tribute to the former legendary South African destructive batter AB De Villiers, Brevis is an absolute phenomenon.
In this article, we take a look at 4 reasons why Dewald Brevis could make his international debut for South Africa soon this year:
1. Dewald Brevis is an extremely versatile player
Dewald Brevis is known for his hitting prowess. And he can do it from any batting position. This is one of the main reasons why he fits into any team, seamlessly and effortlessly. Brevis is presently opening the batting for MI Cape Town in the SA20 League and is striking the ball with the same aggression as he does while batting in the middle order. Brevis is definitely creating a separate league of his own.
2. He has the experience of IPL
The Indian Premier League (IPL) is considered the toughest T20 league in the world. With world-class bowlers and batters, the competition levels are extremely high in this lucrative league of India. Dewald Brevis has already impressed everyone with his batting performances in the IPL while plying his trade for Mumbai Indians (MI). He played 7 matches for Rohit Sharma's side and mustered 161 runs with a fantastic strike rate of 142.48. The mental fortitude and grit which he has developed after playing for Mumbai will most certainly do him good in the future and will help him present a strong case for the national team.
3. Dewald Brevis is an extremely destructive batter
One of the USPs of Dewald Brevis is his buccaneering and aggressive batting abilities. He clobbers the bowlers all across the park and sends shivers down their spines. The high strike rate of the 19-year-old cricketer is testimony to the fact that his batting breathes fire. He most certainly can be utilized in the white-ball formats for South Africa. Destruction is absolutely synonymous with Dewald Brevis.
4. He is impressing the selectors with his SA20 league performance
With his batting heroics, Dewald Brevis is making a statement of his own in the ongoing SA20 league. Since the league is based out of South Africa, all the South African national team selectors are watching the matches closely. There are high chances that he lands an international call-up after his SA20 league performance for MI Cape Town. He is pivotal to Cape Town's batting performances and is playing extremely well at the top of the order, which is working in his favor.
Also read: "They're going to fight fire with fire": James Anderson Optimistic Of Competitive Ashes Series