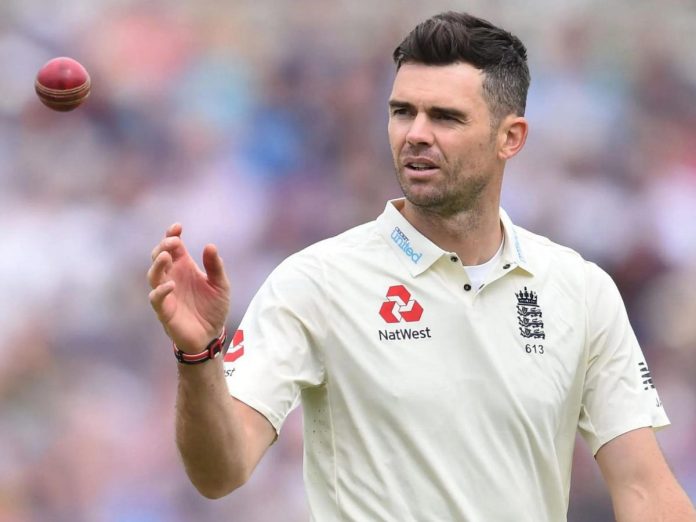 The England test team under Head Coach Brendon McCullum and skipper Ben Stokes have been a force to reckon with. They have outplayed the oppositions while adopting an aggressive and fearless brand of cricket. James Anderson, who ages like fine wine, is all set to play another Ashes series in his illustrious cricketing career.
The next edition of the Test series between Australia and England (also known as Ashes) will be played in June and July 2023. England will play host to the Ashes this time and would be looking to win their first Ashes title since 2015.
England's premier red-ball pacer James Anderson feels that the series will be highly competitive and exciting.
"It's exciting to be on this team. Whoever we play it's going to be fun, we're going to give it a good crack, and Australia in the summer could just be incredible. I can't see them (the Australians) doing anything but going toe-to-toe. They're going to fight fire with fire and that's going to make it so explosive and exciting," the 40-year-old pacer said on the Tailenders Podcast.
James Anderson also heaped praise on Ben Stokes and labelled him as 'incredible'.
"I'll be brutally honest; I didn't know if he did have it. He's always had a great cricket brain, he's always been someone who thinks a lot about it and has been very good as a player tactically. But I didn't know he had this sort of side to him. I've always had him down as a lead-by-example guy – he's always trained the hardest, he's always bowled the long spells, put his body on the line diving around in the field. But actually, he is just incredible. The emotional intelligence around the group, managing the players, managing what comes with it as well, just taking the pressure off them," said the pacer with 675 Test wickets in his kitty.
Also read: Rishabh Pant Likely To Be Released From Hospital In 2 Weeks; Rehab To Follow