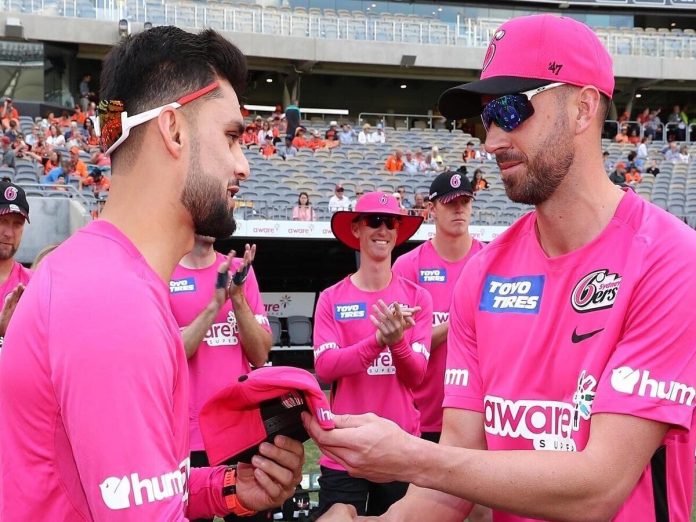 Following Australia's decision to cancel the next series against Afghanistan, Afghanistan pacer Naveen ul Haq has announced that he will no longer play in the Big Bash League (BBL).
In the BBL, Naveen was a member of the three-time champion Sydney Sixers. He also appeared in a couple of matches this season, taking two wickets.
The 23-year-old announced the news in a tweet on Thursday, January 12th, in which he also expressed his unhappiness with Cricket Australia's (CA) decision. After lengthy deliberation with various stakeholders, including the Australian Government, CA opted to withdraw from the ODI fixture.
"Time to say won't be participating in big bash after this until they stop these childish decisions that's how they went about the one off test now ODI when a country is going through so much in place off being supportive you want to take the only reason of happiness from them. #CA," he wrote.
Also Read: Australia ODI Series Against Afghanistan Called-Off Due To Restrictions Imposed by Taliban