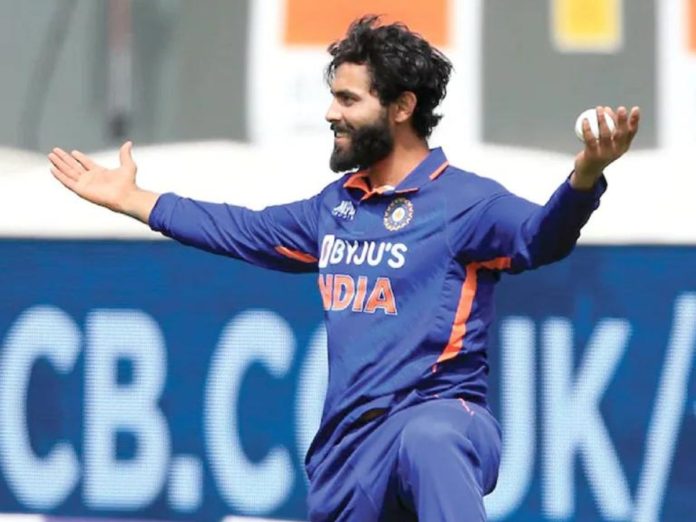 Without a shred of doubt, Ravindra Jadeja is one of the finest cricketers produced by India. The exceptional batting and bowling prowess of Jadeja makes him stand out. The cricketer from Gujarat has already stamped his authority in the Indian cricket team and is an indispensable part of India.
In every World Cup, the captain of India puts a lot of faith in Jadeja. In the ICC ODI World Cup 2019 semi-final against New Zealand, Jadeja bailed India out of troubled waters and almost won the game for the 2011 champions. His knock of 77(59) game India a glimmer of hope.
Once Jadeja comes out of his injury, he will find his place back in the team. In this article, we take a look at 3 reasons why Ravindra Jadeja will be India's X-factor in the ICC ODI World Cup 2023:
1. His truckload of experience
Ravindra Jadeja has played 171 ODIs, 64 T20Is, and 60 Test matches for India. He is one of the most experienced players in India and has a lot of experience under his belt. Jadeja's wealth of experience will come in handy when there are crunch situations.
2. Ravindra Jadeja is a gun fielder
There is absolutely no denying the fact that Jadeja is a livewire on the field. He can produce some breathtaking catches and also hits the stumps directly with absolute precision and ease. Ravindra Jadeja makes fielding look very easy. There is a saying in cricket, "Catches win you matches"; and Jadeja is an absolute embodiment of this statement.
3. He can contribute with both the bat and bowl
One of the main reasons why the 34-year-old cricketer of India is an X-factor player of India is because of the fact that he can play long innings and can also bowl 10 overs in ODIs.
If not with the bat, he will contribute with the ball. Ravindra Jadeja has mustered 2447 runs in ODIs and has also bagged 189 wickets. Surely, he will be one of the most important assets of skipper Rohit Sharma in the ICC ODI World Cup 2023.
Also read: 7 Cricketers Who Died Too Soon But Had An Amazing Career