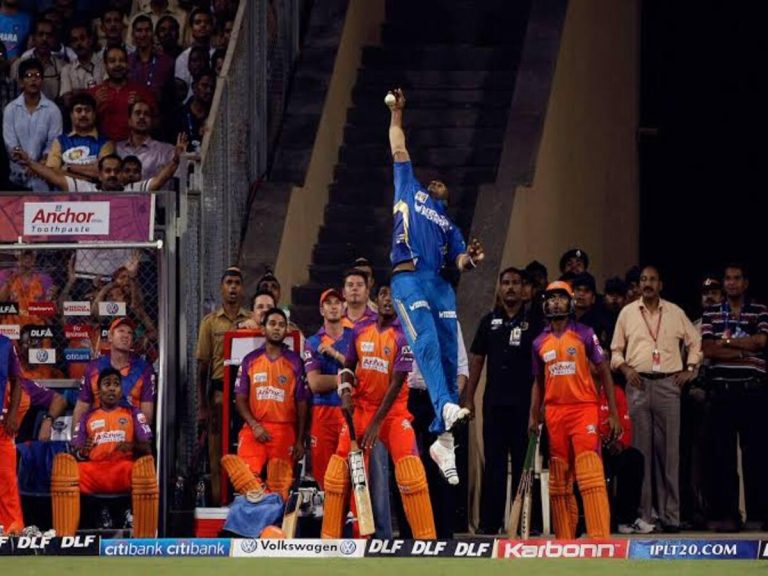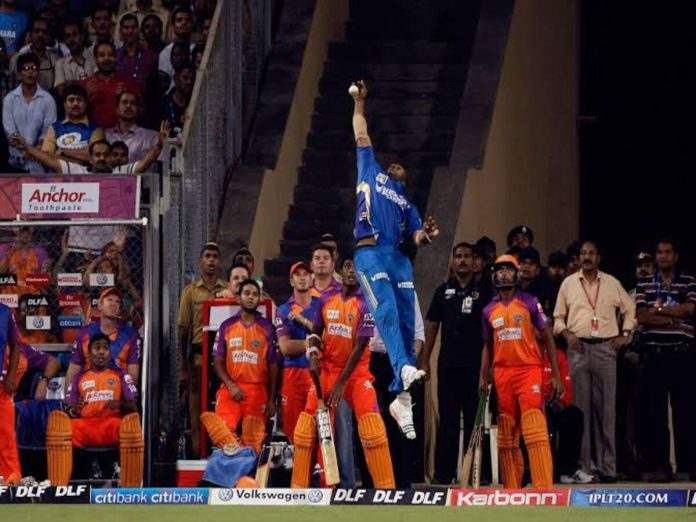 On Tuesday, Desert Vipers captain Colin Munro was dismissed by MI Emirates captain Kieron Pollard with a one-handed stunner that not only stunned the spectators watching the match between MI and Vipers but also stunned online users.
In the fifteenth match of the ongoing International League T20 2023 (ILT20) on Tuesday, January 24, at the Sheikh Zayed Cricket Stadium, Desert Vipers easily defeated MI Emirates by seven wickets.
The eighth over of the Vipers' innings saw the start of Pollard's fireworks. Samit Patel of MI Emirates was supposed to deliver the over. Colin Munro, the captain of the Vipers, was on strike and batting expertly at 41. Munro received the ball from Samit Patel, who then lofted a shot toward long on.
The ball was on its way to crossing the boundary lines when it became stuck like a magnet and sailed directly into Kieron Pollard's extended right hand.
The 35-year-old appeared to be the ultimate acrobat as he jumped up just in time to catch the ball. In order to execute the catch and dismiss Munro, Pollard first landed, then did a somersault to steady himself, and then made sure his feet didn't contact the boundary ropes.
Watch the video –
Also Read: 'Playing In IPL Was A Dream, The Money Is A Big Bonus': Harry Brook Admits Shock Over Landing Expensive Contract