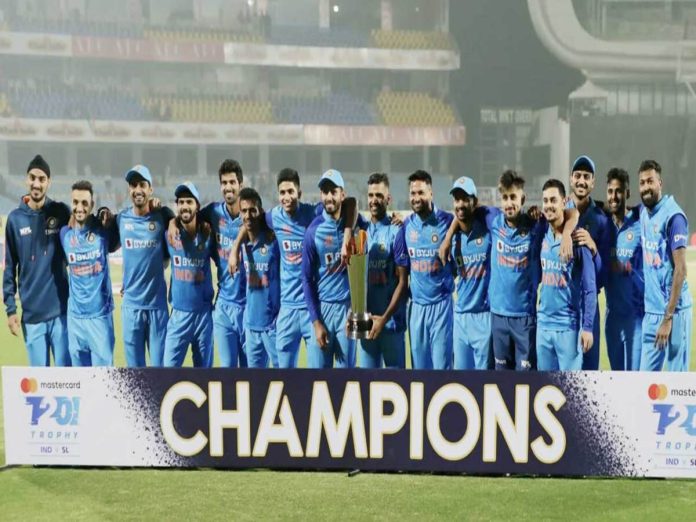 In anticipation of the India-Sri Lanka one-day international match in Guwahati, the Assam government declared a half-day holiday in the Kamrup Metropolitan district on Tuesday. An announcement made on Sunday stated that all state government offices and educational institutions in the district will close at 1 pm.
"The governor of Assam is pleased to declare half day local holiday on 10th January 2023 within the Kamrup (Metro) district on the occasion of ODI match between India and Sri Lanka to be held on 10/01/2023 at Barsapara ACA Cricket Stadium, Guwahati," it said.
The opening match of the three-match ODI series between the two nations will be played in Guwahati, which is part of the Kamrup Metropolitan area. Virat Kohli and India skipper Rohit Sharma have already arrived at the venue for the game. The Sri Lankan team and additional players from India are expected to arrive late on Sunday. On Monday, the two squads will hone their skills at the stadium.
Also Read: IPL 2023: BCCI Will Pay Full IPL Salary Of 16 Crore To Rishabh Pant