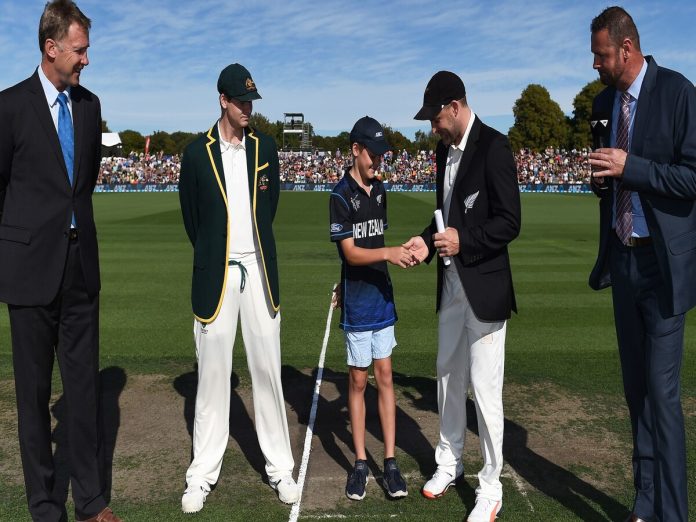 The English team has been playing cricket in a completely different way since Brendon McCullum, the head coach of the England Test team, became involved with it. In the past year, this English team led by him has transformed the concept of Test cricket. In addition to leading England, McCullum also serves as Riley McCullum's mentor, and now McCullum's admirers anticipate Riley McCullum to follow in his father's footsteps.
The nation's under-19 T20 tournament began on Monday, and Riley McCullum, MacCallum's son, played in it. He scored 48 runs as Northern Districts fell to Wellington. He not only led ND in scoring but also contributed a catch. If your parents go, it's not a horrible outing. McCullum now wants his son to not just live up to but surpass his reputation.
"Playing for Northern Districts, Riley top scored with 48 in Northern District's five-wicket loss to Wellington on Sunday. On Monday, McCullum took a catch and a wicket, then was dismissed by Zac Cumming for 14 as ND beat Otago by five wickets, chasing 162," Stuff.co.NZ report stated.
Brendon McCullum and his wife – Check Pics
While Riley McCullum plays for Northern Districts when the family relocated up north to Matamata, Waikato, Brendon McCullum, his brother Nathan, and his father, Stu, all rose through the ranks of Otago.
On social media, there is a photo that is becoming viral. Brendon McCullum, a prominent coach for England and a cricketer from New Zealand, is seen watching an under-19 game with his wife. He was actually observing his son in action.
Doing what I want to do
"It's always been something that I want to do. I still tell him to this day, whenever he says 'I don't want to go away and work', I'm like 'you're literally doing what I want to do for the rest of my life'," Riley was quoted as saying when he was asked about his relationship with his father.
"He's always telling me to not worry about it too much. If you don't score runs, the runs will come," said Riley.
Also Read: Women's IPL 2023: 5 IPL Teams Including Chennai Super Kings (CSK) Applied To Buy Team, Confirms CSK CEO